Belgian Grand Prix Formula 1 venue Spa-Francorchamps will host Belgium's round of the World Rallycross Championship from the 2019 season.
Spa will replace Mettet as the Belgian date in a five-year deal, following a split between Mettet and the World RX promotor last month.
Although no track layout has been released, the rallycross circuit at Spa will include the famous Eau Rouge corner.
Spa CEO Nathalie Maillet said: "Rallycross is a new discipline for our circuit and fits perfectly with our strategy, which consists of welcoming major new events and new fans, while continuing to nurture our existing ones.
"It also underscores the international appeal of our circuit and proves that our committed diversification efforts are paying off.
"Everything is in place to make this exciting new venture one of the key events on the Spa-Francorchamps calendar, and we are very pleased to announce the beginning of this long-term collaboration."
International rallycross events have been held in Belgium since the first European rallycross championship in 1973, at circuits including Mettet (pictured), Maasmechelen, Arendonk and Ingelmunster.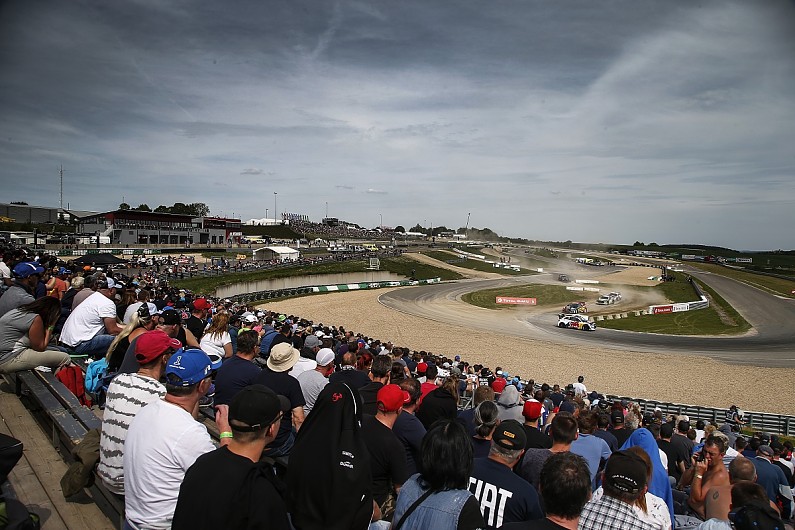 James Taylor, from World RX promotor IMG, added: "If you ask any motorsport driver or fan to name their favourite circuits, Spa would be up there every time."
The Spa announcement follows news last week that fellow F1 venue Yas Marina in Abu Dhabi will host World RX's season-opener next year in early April.
The World RX calendar has comprised 12 events for four of its five seasons, while the late addition of Hockenheim in 2015 lifted the number of rounds to 13 for that year.
It is not yet confirmed which, if any, of the other existing events will be dropped from the 2019 calendar, but Autosport understands that there will be a maximum of 12 rounds next season.