Jacques Villeneuve, the 1997 Formula 1 world champion, will return to rallycross to race a Subaru WRX STI Supercar in Canada's Americas Rallycross Championship round in Trois-Rivieres.
The 47-year-old will drive for the Subaru Rally Team USA squad, operated by Vermont SportsCar.
He will join former works World Rally Championship drivers Chris Atkinson and Patrik Sandell in a three-car line-up.
The third round of ARX will join the seventh round of the World Rallycross Championship in Trois-Rivieres, where Villeneuve last raced in 2014 (pictured below) as part of his World RX campaign with the Albatec Racing team.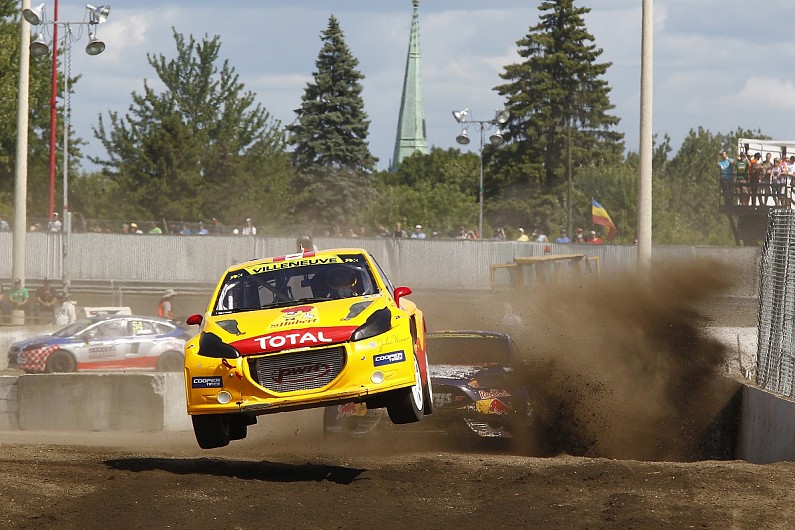 "Trois-Rivieres has always felt like my motorsports home, so it's once again a pleasure to be back," said Villeneuve.
"Rallycross has grown exponentially since I've last raced these amazing cars, so it's good to be part of a sport on the rise.
"I am grateful for the opportunity to be racing a works Subaru and will do everything in my power to help the team in its Americas Rallycross endeavour."
The Canadian circuit is famous for being the venue where Villeneuve's father Gilles rose to international attention in 1976 (pictured below), when he beat James Hunt in a Formula Atlantic race and was subsequently signed by Teddy Mayer for the McLaren F1 team.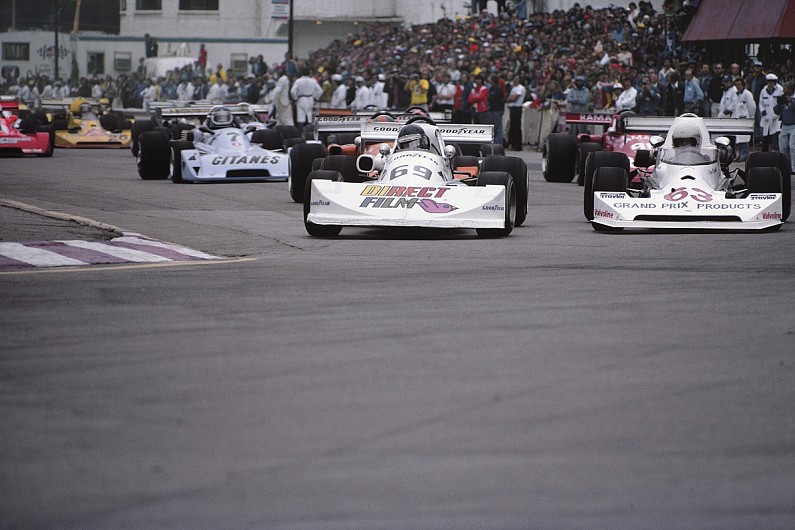 "Jacques Villeneuve is a global motorsport icon and Subaru is excited to welcome him to Americas Rallycross behind the wheel of a WRX STI," said Subaru of America motorsports manager, William Stokes.
"With his local background and tremendous success in American racing, Jacques will be a thrill for both Canadian and US fans."
Villeneuve raced an Albatec Peugeot 208 Supercar alongside Andy Scott in the first season of World RX in 2014, competing in seven of the 12 rounds, but he failed to ever make the semi-finals.
Having missed a number of events to focus on F1 commentary duties, he spilt with the British squad before the season finale in Argentina.
The first two rounds of the newly formed ARX series were won by Volkswagen Andretti drivers Tanner Foust (at Silverstone) and former Toro Rosso F1 driver Scott Speed (at Austin).
Villeneuve will race the car used in the opening round by David Higgins, and in round two by Travis Pastrana - who equalled the team's best result of the year with a fourth-place finish in the final.