Two-time DTM champion Timo Scheider has begun testing the Prodrive-built Renault Megane Supercar for the World Rallycross Championship ahead of the 2018 season.
Prodrive, which has built the car for the GCK outfit, has designed the new car in-house, which includes development of a two-litre turbocharged engine.
The launch of the Megane was initially scheduled to take place last September but was postponed until early 2018.
The car started its testing programme last week at a private facility, where Scheider undertook driving duties, and is expected to be revealed in the coming weeks.
"The test and development programme for the Megane RX is all going according to plan," said Prodrive motorsport managing director, John Gaw.
"The bespoke engine we have created met all its targets on the dyno and we are now going through the same process as we do with every new car we develop to ensure it's exactly where we want it to be for its first race."
Scheider had been in talks with BMW about a World Rallycross entry, but has now been announced as GCK's development driver for 2018.
"This collaboration with GCK presents a really good and exciting opportunity to pass on my knowledge from extensive motorsports experience whilst gaining further experience in rallycross," said the German, who raced a Ford Fiesta for the MJP Racing Team Austria last season.
"I'm really looking forward to facing this challenge together and hope that we end up with a hugely successful result on rallycross tracks around the world. I can't wait to continue testing and to see the Megane race competitively come April."
Second 2018 Megane driver announced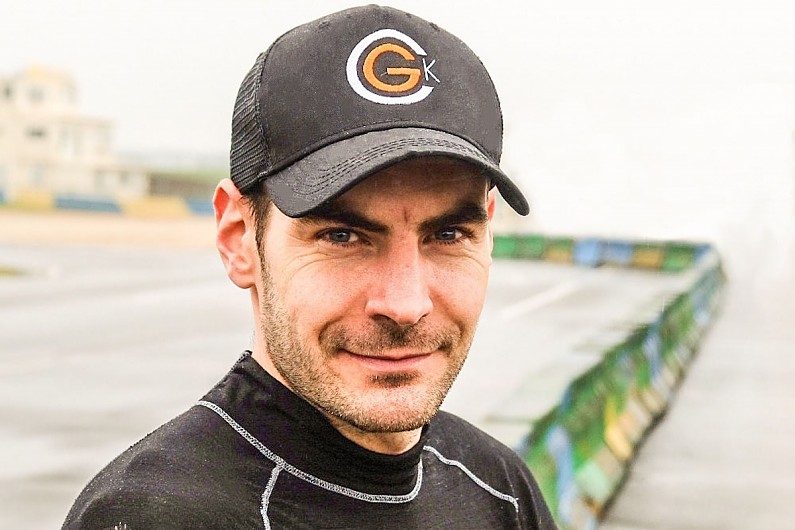 One-time French Rallycross champion Jerome Grosset-Janin has been revealed as GCK's second driver for the 2018 season, and will partner Guerlain Chicherit.
The 33-year-old won the French RX title in 2013 before graduating to international competition, and finished second in European Rallycross Championship in '15 and '16 for the Albetac Racing team.
"GCK has developed an awesome project, and for the team to have partnered with Prodrive's technical expertise gives me great confidence," he said.
"Thanks to an innovative and bold technical design, the Megane RS RX looks super aggressive. When I first had a look at the car, I got really excited."
Although he has contested individual events in the Supercar category before, 2018 will mark Grosset-Janin's first full World RX campaign.
SPEEDMACHINE - The British round of the WRX comes to Silverstone on May 25-27. To book your tickets visit www.speedmachine.com. For a limited time only get discounts on adult tickets using the codes SMW10 for weekends, SSMSAT10 for Saturday and SMSUN for Sunday