World Touring Car Cup team Comtoyou Racing is planning a two-car assault on the 2018 World Rallycross Championship, running ex-EKS Audi S1 Supercars.
A leading TCR International squad last year (pictured above), Comtoyou has already announced it will run Audis for Aurelien Panis and Denis Dupont in the first WTCR season.
It is also an Andros Trophy frontrunner, fielding Audi A1s in the ice racing series for three-time Le Mans 24 Hours winner Benoit Treluyer and former GP2 driver Nathanael Berthon.
Team manager Francois Verbist said talks were under way to acquire the S1s from Mattias Ekstrom's EKS team, and were likely to accelerate after the Andros Trophy (pictured below) finale this weekend.
"World RX is a nice step for us," Verbist told Autosport.
"We looking to do a deal with EKS to have the cars with us and I think in the next two weeks we will be able to say more about that."
Comtoyou intends World RX to be a long-term commitment, but has not yet made any decisions regarding its 2018 line-up or the size of its programme in the first year.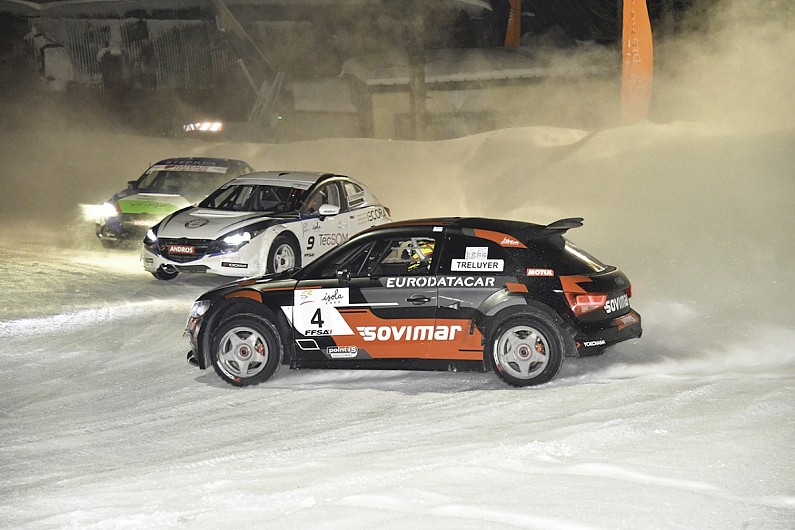 Ekstrom put the Audis up for sale last year, at a time when his rallycross future was uncertain.
He has since decided to leave the DTM and commit exclusively to World RX, with Audi stepping up its support and building new cars for 2018.
Verbist has a pre-existing relationship with Ekstrom that made EKS the ideal route into rallycross for Comtoyou.
"I ran with Mattias in 2012 and 2013 for the Spa 24 Hours and from then we've kept in contact," Verbist said.
"When I started to have some ideas about rallycross, for sure he's the first guy I asked.
"I don't see any reason to go anywhere else. They are some of the best cars on the market and we really believe it's a strong base."
Belgian sportscar driver Enzo Ide, the 2016 Blancpain GT Sprint champion, has been linked with a Comtoyou RX seat.
Verbist and Ide were team-mates at WRT in the Belcar Series in 2011, and Verbist admitted that one of the RX drive contenders had been his GT team-mate that season.