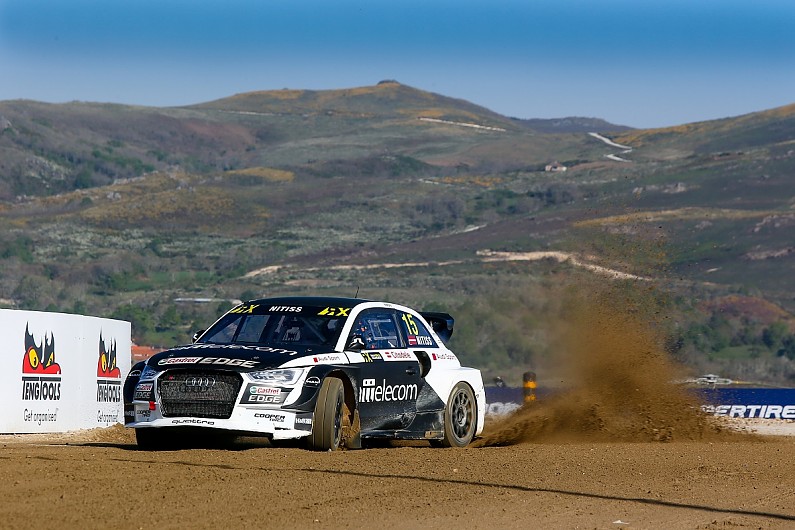 World Rallycross Championship event winner Reinis Nitiss has parted ways with Mattias Ekstrom's EKS team just days before the double DTM and World RX champion announces his future.
Nitiss confirmed on Thursday via his social media channels that he had left the squad.
"Me and the EKS team are going in different directions for the 2018 season," Nitiss told Autosport.
"There are no bad feelings and I wish them all the best for the future.
"Obviously 2017 wasn't as good as we hoped for. All seemed bright after the first couple of races, but as the season progressed I just had no chance to match the lap times of the two main [EKS] drivers.
"From there on it was a difficult time in every aspect."
Nitiss won the Norwegian World RX round in 2014 with the OMSE squad and signed for Ekstrom's outfit to drive a third Audi S1 RX quattro last year.
He challenged for the podium at round two in Portugal but did not make the final again in the remaining 10 rounds and finished the season 14th overall.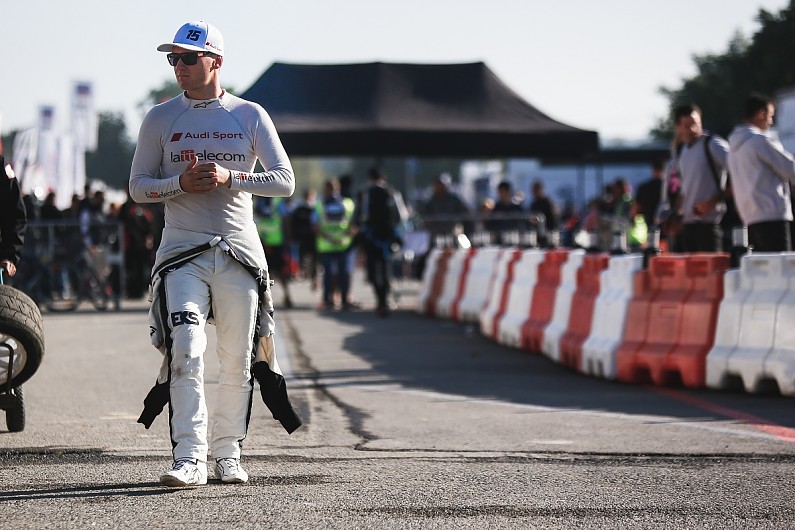 The Latvian says he is yet to sign a deal for 2018.
"This is a sport where I have spent last few years and the sport I know the best," he said.
"For sure I would like to stay [in World RX], but to be in a competitive seat it is also a matter of budget and that is not an easy question for any of the drivers.
"We have some options to consider, but nothing is settled yet."
Nitiss recently competed in the Dubai 24 Hours sportscar race in an AC Motorsport Audi RS3 LMS and has also made selected appearances in rallying, but says he will focus on finalising World RX plans before pursuing other options for 2018.
EKS's other 2017 driver Toomas Heikkinen announced before Christmas that he had left the squad.
Audi said this week that Ekstrom's DTM and RX future would be revealed in a press conference in Salzburg next Monday.
Ekstrom has been clear that EKS's future in World Rallycross is dependent on continued Audi support and the building of new cars.
EKS put its Audi S1s up for sale at last year's French World RX round.