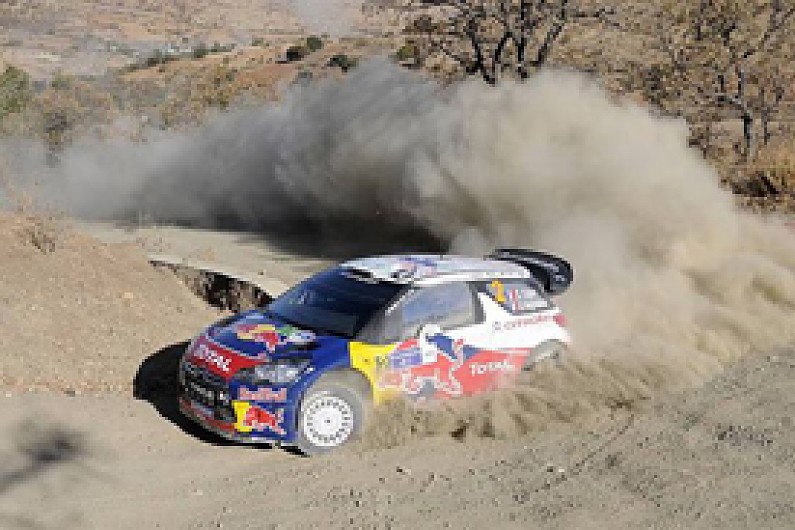 With his cars running one-two at the front of the field on Rally Mexico, Citroen team boss Olivier Quesnel caught up with AUTOSPORT to talk tactics for Sebastien Ogier and Sebastien Loeb's final-day battle.
Q. What will you say to the drivers tonight? Apart from congratulations?
Olivier Quesnel: I will say, first of all, congratulations! We had some problems today and I will tell them not to forget that this car is very new and this rally is very complicated. I want both cars at the end.
I think they will understand what I am saying; for the drivers' championship, if one car stopped it will be a big problem [for that driver]. It's the same with the manufacturers' championship, it would also be a big problem.
When it's like this, when the drivers and the team have the same problem [they are close and need the points], then I am not anxious, it's when the drivers are far apart in the points then I am worried.
Q. You knew this would be coming at the start of the season...
OQ: When I signed Loeb and Ogier, I knew that each rally would be a big fight. Everybody knows this. But we did it. Maybe it's bad, but what can you do? I'm not going to say to Loeb: 'It's finished.' And I'm not going to say to Ogier: 'Now you can go to Ford.'
Q. It's a nice problem for you to have?
OQ: I do prefer to have this problem.
Q. It's difficult, because the gap is so small. If it was 20 or 30 seconds, would it be easier to manage?
OQ: It's true, the gap is so close, but for me it's good news. It means Seb [Loeb] is still there and for the future Ogier is the new one.
Q. But will you tell Loeb not to attack?
OQ: No. The drivers are equal, no number one and no number two - everybody agreed with this at the beginning.
Q. Do you fear you might have no cars at the finish tomorrow?
OQ: My job is to make sure the cars are at the finish. The drivers are sensible.