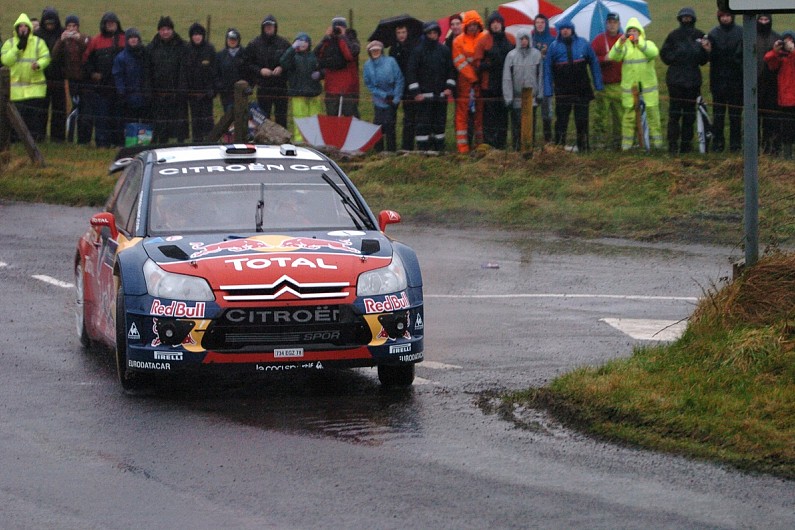 Northern Ireland's former Secretary of State was "on the cusp" of granting the province the chance to stage the British World Rally Championship round in 2021, it has emerged.
The revelation was made as Julian Smith MP - who was removed from his post as part of a cabinet reshuffle in February - gave evidence to the Northern Ireland Affairs Committee.
Work continues behind the scenes to move Rally GB from its current base in Deeside to Belfast next season, with leading drivers including Toyota's Elfyn Evans and M-Sport Ford's Esapekka Lappi backing the switch.
Evans has described Northern Ireland as being a "welcome addition to the WRC".
"The roads are definitely unique and we don't have anything similar to Irish Tarmac stages in the championship at the moment," he said.
"The rallies that I have done over in Ireland were always well attended and they always had a great atmosphere."
WRC Promoter has previously talked of its desire for Rally GB to move away from Wales and have the event rotating between different areas in order to keep a British round on the calendar.
Last year, WRC Promoter's Oliver Ciesla said "Northern Ireland is of interest" to the championship and the WRC previously competed there in a shared event between Northern Ireland and the Republic of Ireland from 2007-2009.
Those spearheading Northern Ireland's bid include former Circuit of Ireland rally director Bobby Willis and North Antrim MP Ian Paisley, who is the chair of Northern Ireland's Motorsport Taskforce.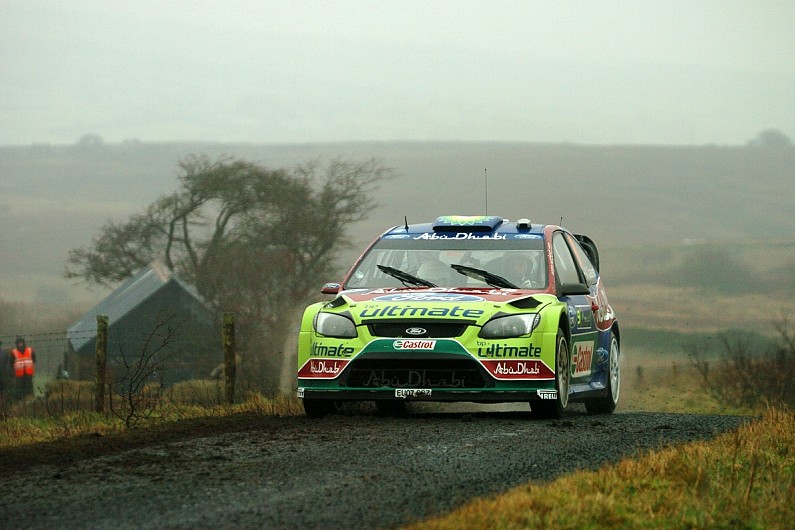 Last month their business case received a setback when Tourism Northern Ireland announced that it wouldn't be releasing the £2million needed to bring the WRC back to the province for the first time since 2009 when the cross-border Rally Ireland took place.
While acknowledging the country's motorsport heritage, and the fact the WRC was a "positive opportunity to profile the destination globally", bosses concluded that it "would not represent best value at this time".
But fresh talks have been held in a bid to address these concerns.
Funding for international events is once again a devolved matter in Northern Ireland after Smith, and his Irish counterpart Simon Coveney, helped to bring about the return of power sharing to Stormont back in February.
In his question to Smith on Thursday, Paisley said: "Just before you left office, there was a lot of lobbying going on for Northern Ireland to be able to host big events.
"One of those things was the World Rally Championship. Apparently, you were right on the cusp of granting support for that.
"Do you think the new Executive should have that can-do attitude, promoting big events and delivering them so Northern Ireland is seen as a place to come back to when we get out of COVID-19?"
Smith told the committee: "Northern Ireland is an incredibly attractive destination for tourists.
"I think it has demonstrated its ability to run major events in areas like golf [Open Championship] and I would encourage people to go for these landmark events [WRC].
"There are things that can be done alongside them to attract people to the island of Ireland.
"After this crisis we need to do everything we can to keep Northern Ireland open."