There's been a certain inevitability about 19-year-old Kalle Rovanpera hitting the big time in the WRC, and now the championship's youngest-ever works driver is also its youngest podium finisher
Despite every hackneyed cliché, natural talent doesn't exist. Sadly, there is no gene for the perfect Scandinavian flick or negotiating Eau Rouge flat out.
These are skills that take countless hours to develop and are possessed by the rarest of breeds.
Yet, relentless hard work alone isn't enough to succeed, either. Raising a champion requires a complex recipe to mix perfectly.
Carlos Sainz Jr and Christian Lundgaard - son of 2000 European rally champion Henrik - have both made good use of parental passion to make waves in single-seaters but, aside from Sainz's outing on the Monte in a course car in 2018, neither has shown much inclination of carving out a career on the special stages.
But that's certainly not been the case for 19-year-old Kalle Rovanpera.
Son of 2001 Rally Sweden winner Harri, a team-mate at Peugeot to world champions Marcus Gronholm, Richard Burns, Didier Auriol and Tarmac ace Gilles Panizzi in the early 2000s, Rovanpera arrived on the world rally scene surrounded by hysteria - and has not disappointed.
Last year he became the youngest driver to lift the WRC 2 Pro title with five wins from 11 starts, only once failing to finish when he crashed out in Corsica. For a driver in only his second season on the world stage, it was an impressive feat that could not be ignored by the top teams. Before the title had been wrapped up, it was known that Rovanpera would be stepping up to drive a Toyota Yaris in 2020.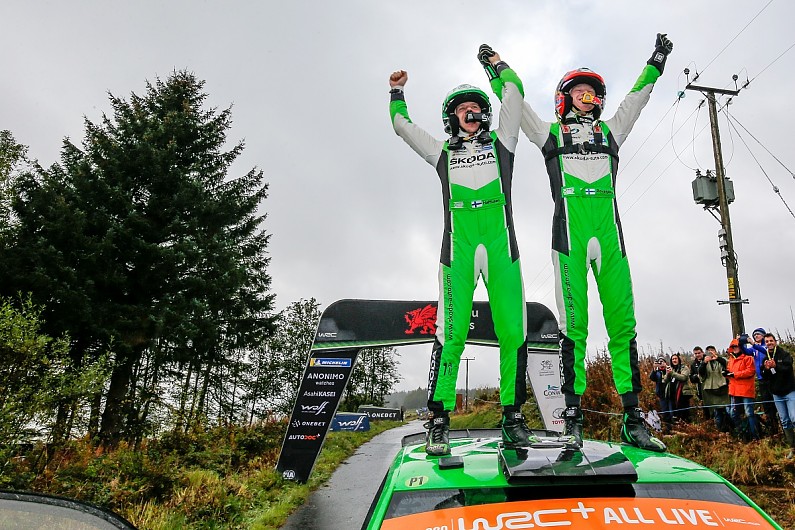 That Toyota decided not to renew terms with Jari-Matti Latvala - who had been instrumental in convincing Toyota president Akio Toyoda that the marque should return in 2017 and scored its first win in Sweden that year - to make space for Rovanpera says much about how highly Toyota team boss Tommi Makinen thinks of him.
Born just over a month after his father scored a home podium on Rally Finland in 2000 in a privately-entered Toyota Corolla, did Kalle simply inherit these deft talents required to conquer Finland's towering jumps? No, of course not.
But, if not through genetics, how did Rovanpera develop that skillset at such a tender age? Early exposure to driving on loose surfaces and the nurturing guidance of a man with 110 WRC starts and 15 podium finishes undoubtedly contributed.
"It's nice to have had clean rallies without any big mistakes and some proper pace sometimes" Kalle Rovanpera
Undeterred by Finnish laws preventing a young Kalle from competing in local rallies, the Rovanperas took regular expeditions south to Latvia. Aged just 12 on his competitive debut, Rovanpera was at home nestled behind the wheel having already gained experience of the real thing.
The early signs of Rovanpera's future
Footage of an eight-year-old Rovanpera sliding a Toyota Starlet over snow and gravel stages, staring intently into the distance as his hands keep the wheel in a constant state of motion, gives some insight into the foundation of his captivating WRC performances so far.
Although he is by far the youngest WRC works driver in history, Rovanpera's mature approach to fickle events like Monte Carlo and Sweden has been remarkable.
One of Makinen's biggest complaints with Latvala and Kris Meeke was their tendency to throw points away trying to match lead driver Ott Tanak, when their roles were merely to support his title bid. Meeke's accident on the powerstage in Portugal while running third typified a season in which Tanak's supporting cast didn't match expectations, ultimately contributing to Hyundai sneaking the manufacturers' title.
Rovanpera has made no such errors thus far in an admittedly small sample size of events, with three top-five finishes in support of team-mates Sebastien Ogier and Elfyn Evans - winners in Mexico and Sweden, respectively - helping Toyota to lead the manufacturers' standings.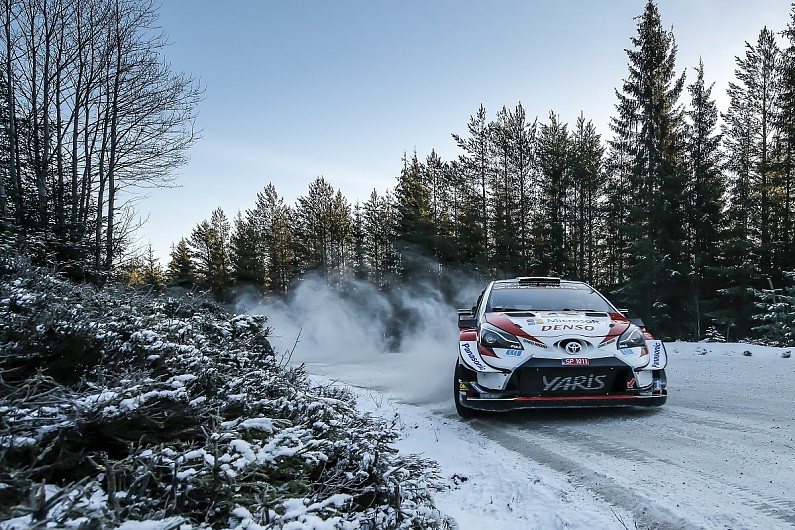 Taking a cautious approach to the Monte yielded fifth place, before prevailing in a dog-fight with six-time champion Ogier for third on a shortened Rally Sweden with a storming powerstage win. The result, 19 years after his father's sole WRC victory, made him the WRC's youngest ever podium finisher.
"It was a really demanding rally because it was shorter than usual and all the time you had to be flat-out," Rovanpera said. "It was a really good run, I gave it everything I have.
"It didn't feel so good in the beginning because I was maybe a bit more careful and saving the tyres, but it paid off in the end as we were doing really fast split times and the final time was really good."
Ogier's response to defeat at the hands of his rookie team-mate was typically blunt and honest: "I was not daring enough," he conceded.
Next was Rally Mexico, where Rovanpera spoke of his need not to make any mistakes, having only sampled the Yaris on gravel for the first time in a pre-event test in Spain.
"I don't have so much experience on gravel in this car, but it's a good surface for me and the feeling will get better all the time," he said. "For me there will be many challenges this weekend, but my focus is just to drive without any mistakes as the stages are really technical."
Delayed by a slow puncture on the first morning loop, Rovanpera admitted to driving cautiously because he didn't have any spares, but built up his confidence in the afternoon and was only two seconds behind Evans by the end of the day, remarking that he was "learning the car quite quickly".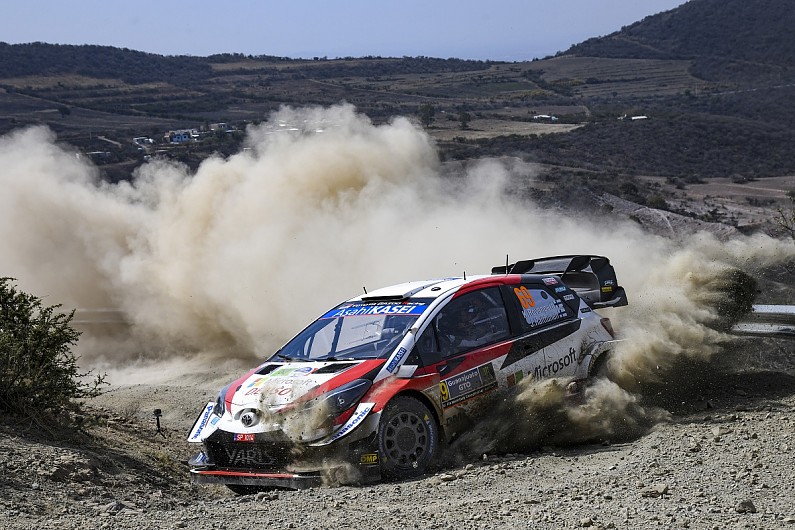 Disadvantaged by a poor road position on day two, he dropped a minute to Evans but didn't put a foot wrong and couldn't be too displeased with fifth.
One could argue that anyone could find deserted land for budding rally driving offspring, but a fast parent doesn't automatically mean fast offspring
"It was not the best weekend, but we had a few unlucky moments and it was nice to see that, when we tried to push, we had a good pace," he said. "It's not so easy to have good speed on the first time here, so I can be happy.
"It's been a really good beginning to the season for me: It's nice to have had clean rallies without any big mistakes and some proper pace sometimes."
One could argue that anyone could find deserted land for budding rally driving offspring, but a fast parent doesn't automatically mean fast offspring. It's when a parent who understands the nuances of driving a rally car to its limit can impart these skills onto willing offspring that the magic happens.
Growing up in a rally-mad family with ample opportunity to spend his childhood terrorising empty gravel roads, Rovanpera was nurtured in the ideal environment to hone his craft a decade before reaching the WRC's biggest stage.
It almost seems like a laboratory experiment to create the perfect rally driver. Might that eventually be how we describe Kalle Rovanpera?
With a long career ahead - he's 13 years younger than Tanak and 12 younger than Evans - many tip him to become rallying's next superstar. He's certainly not gotten off to a bad start...