Toyota World Rally Championship team boss Tommi Makinen has played down talks that he could attempt to lure Dani Sordo to his squad for 2020.
Makinen spoke positively about Hyundai driver Sordo during the recent Rally Germany, amid speculation linking the 36-year-old to a deal with Toyota.
Sordo has not completed a full WRC season since 2017 but has had a strong campaign this year, including the second top-level win of his career, in a part-time programme in which he alternates with nine-time champion Sebastien Loeb.
Despite contesting four events fewer than Toyota's Jari-Matti Latvala and Kris Meeke, Sordo is just 12 points behind Latvala and 18 behind Meeke.
"We have seen him be very, very good this year, even though he is not doing the full championship," Makinen told Autosport when asked about the Sordo rumours.
"He has been strong. Of course we keep our eyes on it."
But Makinen insisted "we haven't thought too much" about the 2020 line-up and added: "If we look at the moment we have three very good drivers, we cannot complain too much."
Toyota is believed to be close to re-signing championship leader Ott Tanak, despite M-Sport's ongoing efforts to lure him back.
It is also understood to have a deal in place with rising star Kalle Rovanpera for next year.
Sordo led in Mexico before an electrical issue, then took a fourth and a sixth in Corsica and Argentina respectively. He then retired from the lead in Portugal with fuel pressure issues.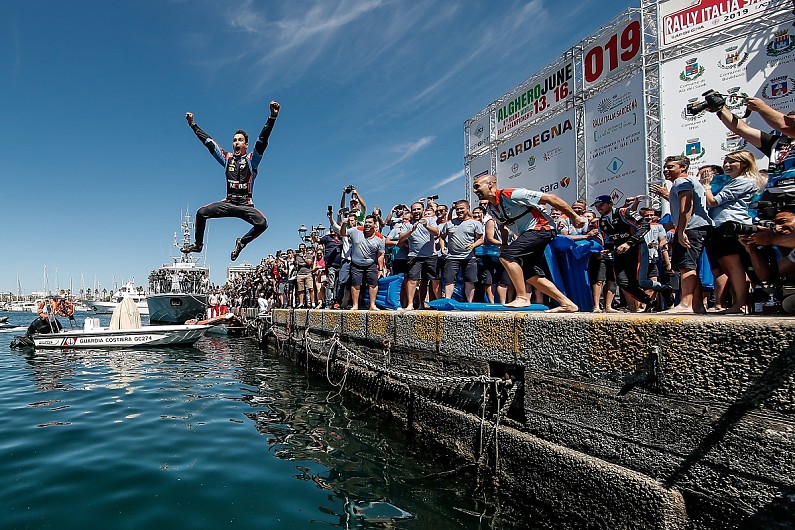 His Sardinia win was followed with fifth on Rally Germany despite gearbox issues - which would have been fourth had he not handed a place to title-challenging team-mate Thierry Neuville.
When asked if he would be tempted by contesting a full season with Toyota, Sordo replied: "Everything has its price."
When asked if €10,000,000 was enough, Sordo joked that he would move to live in Finland, where Toyota is based, from his home on Andorra for that sum.