The route for the inaugural Rally Chile has drawn universal praise from the drivers in the World Rally Championship.
The crews completed their pre-event recce on Wednesday and said that the organisers had done a good job in finding the right roads.
Championship leader Thierry Neuville said: "We have discovered some interesting stages which are different from day to day.
"Friday is the most demanding, quite twisty but still with some good speed.
"Saturday and Sunday are a bit faster. I was looking to see how much the road would clean and, if the conditions stay the same as on the recce, then I don't think it will be too bad."
Toyota driver Kris Meeke said the level of grip on offer changed every day.
"Generally the stages are similar to a dry Rally GB, the surface is similar: it's a pine forest with the road made for [logging] trucks to go in and out," said Meeke.
"Saturday has a loose stone base which shouldn't hold too much water if it does start raining again.
"Sunday is more like a Finland style of road, it's faster, but it's only a car and a half wide and there are fences on either side.
"From a driver's point of view, it's nice. The recce went well, but we had quite a lot of mist and fog on Friday's stages, which made things quite tricky."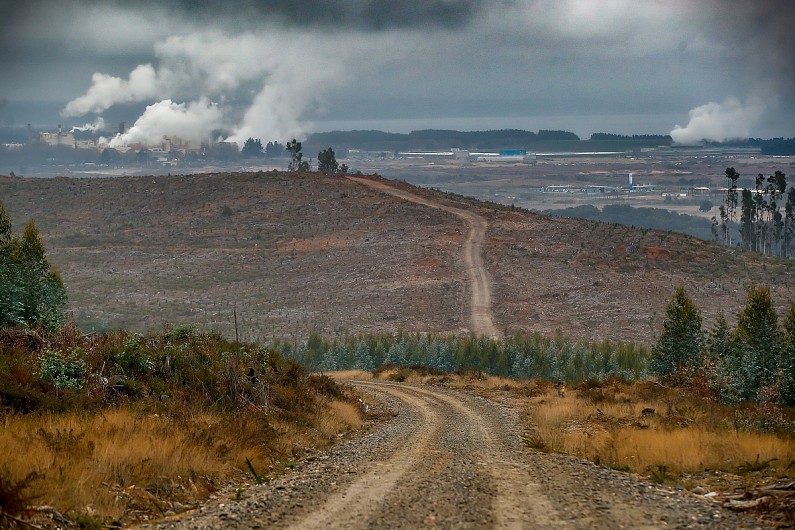 There has been heavy rain in the week leading up to Rally Chile and Thursday's shakedown stage started in rain and fog.
The forecast is for less cloud and more sunshine as the event progresses.
Chile's maiden WRC event gets under way with a ceremonial start in the centre of Concepcion on Thursday evening.
Friday includes six stages, two of which will be repeated.
These are the southernmost roads, with day one also including the longest test of the rally, El Puma, at 19.08 miles.
Saturday is two loops of three, also south of Concepcion, while the final day takes the cars inland for two stages, with the Bio Bio powerstage running from the Bio Bio river across to the Pacific coast.