Britain's round of the World Rally Championship, Wales Rally GB, will include a new Saturday night spectator stage up and down the Colwyn Bay promenade on the North Wales coast.
The two-mile asphalt test will be completed following the mid-Wales forests on the run into final service in Llandudno on Saturday, day two.
This Colwyn Bay test further extends the partnership between Conwy Council and Britain's round of the World Rally Championship - with Llandudno replacing Deeside as the host town for the service park and rally headquarters.
A competitiove stage was also run in Llandudno last year, starting at the Great Orme and running into Llandudno town centre.
The Llandudno service and Colwyn Bay stage are just a raft of new additions for this season, which also include a ceremonial start in Liverpool and the potential for another spectator stage on Thursday evening - replacing the Tir Prince trotting track test used for the last two years.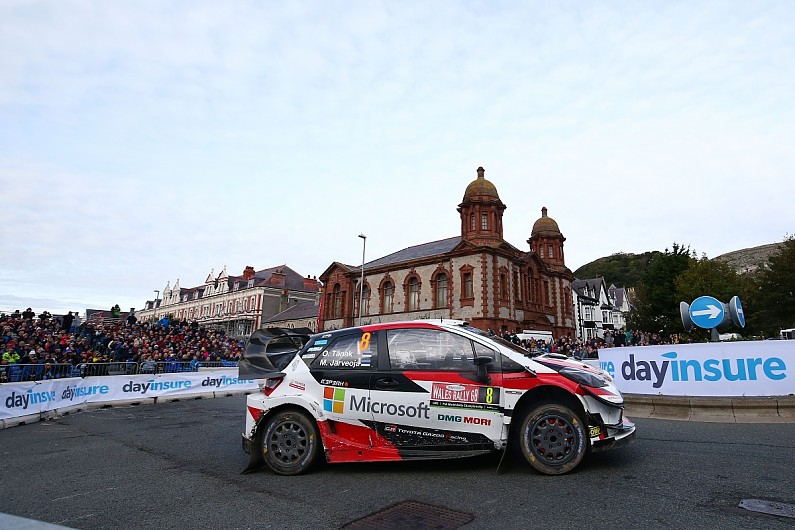 Colwyn Bay is no stranger to Rally GB, having previously hosted the ceremonial start at the North Welsh coastal town's Eirias Park.
This year will, however, be the first time a stage has run there.
Running after sunset, the crews will face a chicane, hairpin and donut - with plenty of attractions around the stage aimed at bringing families into the test.
Rally GB clerk of the course Iain Campbell told Autosport: "This is a fantastic opportunity to bring Rally GB to the people.
"We saw the amazing support we had for the Great Orme stage which ran into the streets of Llandudno last year and I'm sure we're going to get a similar turn-out on the promenade in Colwyn Bay this time around.
"These kind of stages are tailor-made for families and the more casual fans.
"For us they're an ideal opportunity to showcase what this sport's about and to then encourage new fans into the forests, where the mainstay of the action will be taking place."
Advance tickets for the Colwyn Bay stage (priced at £15 per adult - free entry for under-16s) go on sale at the Prom Xtra event in Colwyn Bay this weekend.