M-Sport managing director Malcolm Wilson is working on a deal to put Toyota's Ott Tanak back in one of his Ford Fiesta WRCs for next season's World Rally Championship.
Tanak drove a factory Fiesta in 2012, 2015 and 2017 before moving to Toyota, where he took four wins and six podiums while narrowly missing out on a first WRC title.
Wilson has identified Tanak as a driver who can lead the team's development in the long term.
"Ott is my target for next year," Wilson told Autosport.
"I want him back.
"We've had a very tentative discussion.
"But we haven't got down to any serious negotiations yet and I'm not in a position to do that.
"I know what Ott wants and we know what the numbers are: that's my target.
"Of the drivers available next season, Ott is probably the only one [I want].
"Whether or not I can achieve that, I don't know, but that's what I'm aiming at and working towards. We have to sell some cars."
Wilson said there was no question of his team maintaining development and competitiveness since Sebastien Ogier's departure to Citroen, after back-to-back drivers' titles in 2017/18.
"Everybody can see we've still got a really competitive package and obviously that's not going to stop, but we're looking longer-term; we would like to go beyond one year [with Tanak]," added Wilson.
"We're looking at the new technical regulations and it would be the perfect scenario to get somebody like Ott involved with the new car coming in 2022.
"That way the number one driver can play a major role in the test and development of the new car, which is the situation you want to be in."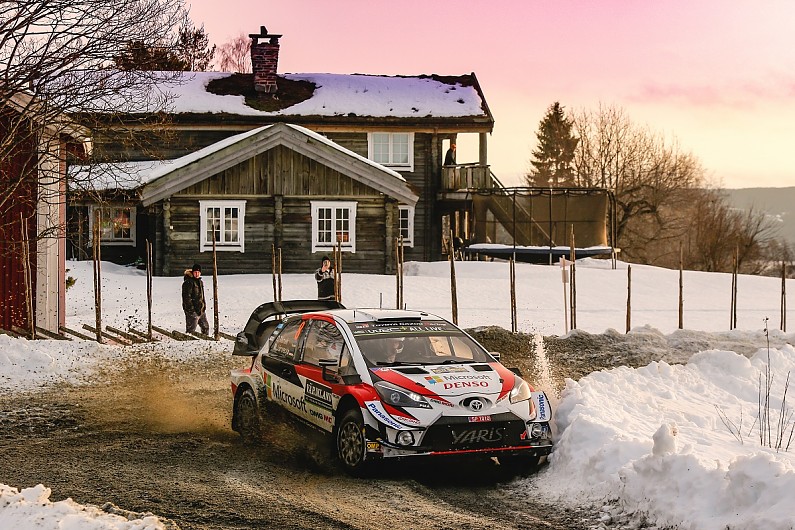 Asked about the direction his future could take, Tanak told Autosport: "We are very open.
"Generally, I'm happy to work with this team [at Toyota].
"We stick together and we do a good job.
"In the end, my dream is to win the championship and I do everything I can to fight for the championship.
"In one way, it's just business, but in another way I have my personal targets - I'm not here just for fun."
Toyota team principal Tommi Makinen admitted he was surprised at Autosport's story reporting Tanak's desire for an early resolution to his contract.
Makinen said: "Honestly, I didn't think too much to this [subject of contracts].
"I was a bit surprised when I heard Ott wanted to sort this out so early.
"For me that discussion has normally started some time during Neste Rally [Finland in July or August] and then it continues to autumn."
Makinen said he wanted to keep Tanak, but added that this year's Rally Sweden winner would have his choice of team for next year.
"I understand the drivers would like to make their [future] clear, but I don't think Ott needs to worry about his," added Makinen.
"Everybody wants him to drive and he doesn't need to hurry with that question, his future is guaranteed.
"He can discuss this whenever he likes."