M-Sport's Elfyn Evans is aiming for "efficiency" as he looks to further his best start to a World Rally Championship campaign in Argentina this week.
Evans is fourth in the WRC standings, having scored three top-five finishes already this year, including podiums on the last two rallies.
He led the Tour of Corsica into the final stage and was only denied victory on the French island after his Fiesta picked up a front-right puncture in a pothole. He ended the event third.
Evans lost out on victory to Thierry Neuville on the 2017 Rally Argentina by 0.7s in a last-stage shootout, but struggled for pace last season - despite moving back from the DMACK squad to the factory M-Sport Ford World Rally Team.
"Argentina suits us," Evans told Autosport.
"But we still managed to have a really bad rally there last year.
"I think we understand why that was and we want to put that right this time.
"It was a combination of a few things. We saw that Seb [Ogier, Evans' team-mate last year] struggled as well, but he was more competitive than me.
"The set-up wasn't quite right for me in Argentina last year and I have to have the car right, it's got to be quite precise and if I'm struggling with this then I'm going to really struggle.
"Seb didn't and doesn't really have that issue.
"But as well as that, I was victim to the, not with the expectation, but maybe with the desire to do well after coming close to winning in 2017.
"You need to search for the feeling of being efficient in the car and I was trying to put the car on its doorhandles straight away and then try to find the feeling of efficiency; it just doesn't work like that.
"It's the other way around: when you're comfortable, then you push. That's the plan."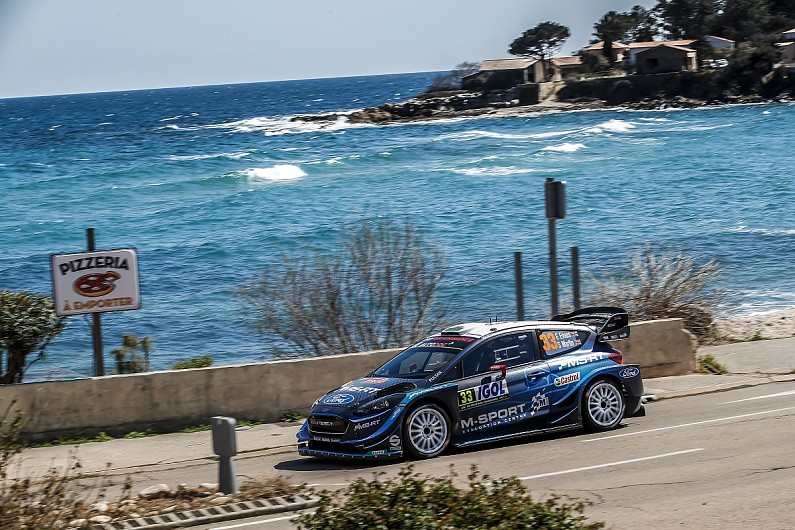 Evans admitted his missed win in Corsica played on his mind until he'd analysed what went wrong in detail.
"I spent a couple of days looking at things, working out what had happened," he said.
"I think I was overtaking some cars in that place on the recce, I didn't have that hole noted - but anyway, I'm not sure it mattered.
"It was good to get a performance like that on the board, but now we need to start afresh this week and concentrate on doing another good job in Argentina."
A strong start to the season means Evans starts Rally Argentina fourth on the road - only Ott Tanak and Sebastien Ogier have led more stages than him in the preceding four rounds.
"The speed has been quite good and that's the challenge: I want to keep that speed up," he said of his start to the year.
"I think I'm at my best when I'm in the middle of a big fight at the front of the field.
"When you're up there, that brings a little something, just an extra bit of fire. I want to keep this form up."