Former Citroen drivers Kris Meeke and Dani Sordo have tipped the team and Sebastien Ogier as pacesetters for their home World Rally Championship round in Corsica this week.
Meeke came close to winning the event in 2017 for Citroen, retiring from the lead with an oil connector problem.
Ogier arrives in Corsica having triumphed in two of this season's three rounds so far, and four points behind Meeke's championship-leading Toyota team-mate Ott Tanak.
"Mexico and Corsica are two events where the [Citroen] car is strong - we know that," Meeke told Autosport.
"I won Mexico and could have won Corsica, so it's not unexpected to see him winning [Mexico] and we know what they can do this week."
Sordo, who forms part of Hyundai's made-for-asphalt team with Thierry Neuville and Sebastien Loeb this week, suspects his team will trail Citroen in Corsica.
"The Citroen will be amazing there," he said.
"We still have a little bit of work to do with our car and this week won't be easy against [Ogier] and also the Toyotas - they have fast drivers and good cars."
Tanak was more circumspect about Citroen's Corsica potential, saying: "The Citroen's not so bad. But let's see, I think we have something quite good as well".
Citroen drivers Ogier and Esapekka Lappi arrive at the Thursday night start in Porto-Vecchio with the most relevant testing of any of the crews - with each driver having two days' running time at the wheel of the C3 WRC in Corsica last week.
Team principal Pierre Budar admitted a first home WRC victory for Citroen since 2012 would mean a lot.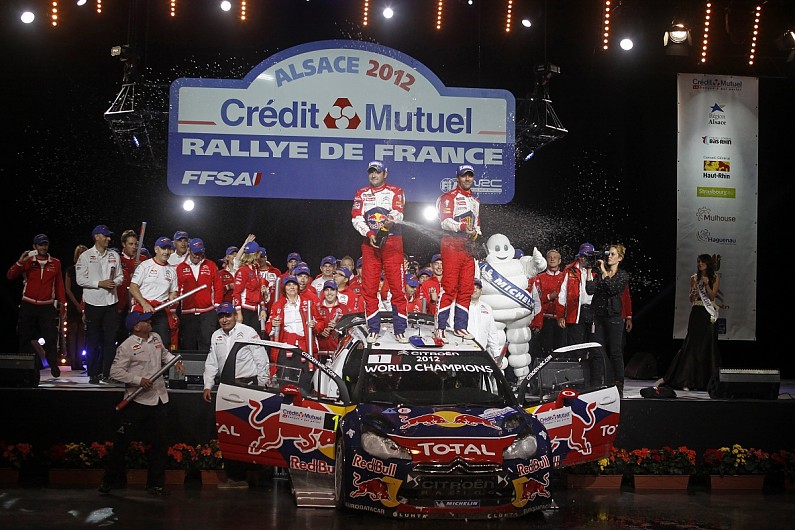 "Obviously the French round of the WRC is a special event for us and in front of our home crowd, we're determined to finish on the podium for the fourth time in as many rallies," he said.
"But we know just how unforgiving these roads can be, especially as this year's itinerary focuses on endurance. And, at this time of year, the weather can also be fairly unpredictable.
"In any case, Sebastien and Esapekka have both shown undeniable speed on these types of road, as has the C3 WRC, and preparations in Corsica last week mean that we come into the rally in good shape."
Ogier, who won Corsica with M-Sport last year, said: "We know about the qualities of the C3 WRC on Tarmac.
"Our pre-event testing was really productive and the feeling was good in the car.
"Clearly, I'm also very keen to do well at our home round of the championship and keep our good run of form going."
Success this week would draw Citroen level with Lancia on a record 10 wins in France's WRC round.
Three of Citroen's nine wins came when Rally France was held on the mainland in Alsace and the other six from Corsica events, while Lancia's 10 victories were all achieved on Corsica.