Hayden Paddon is eager to confirm an extension to his current Hyundai World Rally Championship deal into 2019 as soon as possible.
The Kiwi told Autosport he is mystified by media reports that he could switch his focus from the WRC to the team he is establishing with Hyundai New Zealand at home.
"I don't understand where this stuff comes from," said Paddon.
"So many of the drivers have projects going on at home, it's the same for Jari-Matti [Latvala] or Thierry [Neuville], the only difference is that my home is New Zealand.
"For me, the only thing to talk about here is my commitment to the World Rally Championship - which is absolute and totally unwavering.
"We've won in the WRC before, I know that wasn't a fluke and I know I can do it again if the pieces of the puzzle come together.
"I'm committed to Hyundai and want to stay here."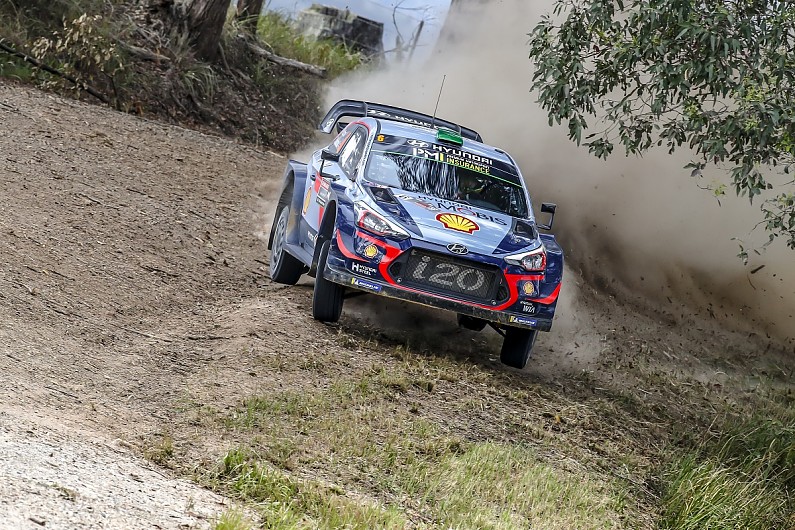 Hyundai's management confirmed the full driver line-up will be revealed in the first week in December, with Autosport's sources suggesting late-in-the-day discussions with other drivers - including current Citroen driver Craig Breen - have slowed the process down.
This year Hyundai fielded Neuville and Andreas Mikkelsen full-time, with Dani Sordo and Paddon on partial programmes.
Team principal Michel Nandan has indicated deals are close with Sordo and Paddon.
Both Neuville and Mikkelsen are under contract, but Mikkelsen is under increasing pressure after a troubled first full year in an i20 Coupe WRC.
Hyundai intends to repeat its system of two full-time entries and a rotated line-up in the third car in 2019.
"Our aim is to share the third car again, it worked not too bad this year," said Nandan. "We will keep like that."