Brought to you by
Subscribe today
Nine-time World Rally champion Sebastien Loeb has tutored Petter Solberg's son, Oliver, in a two-day asphalt test in France.
Petter Solberg, who competed against Loeb throughout his WRC and World Rallycross career, asked his rival if he would offer his 17-year-old son some advice on asphalt driving.
Solberg Jr and Loeb then shared a Peugeot 208 R2 for two days earlier this year.
The two days were split, with one including technical, twisty and bumpy roads and the other taking in a more fast and flowing route.
"This was one of his first tests on Tarmac, he was very fast with a very good feeling - it's nice to see and to work with somebody so young," Loeb told Autosport.
"It's hard to know what he will make in the end, but he was very fast."
The younger Solberg won this year's Nordic RallyX title and Loeb says that Supercar experience will be useful for the young driver's future career.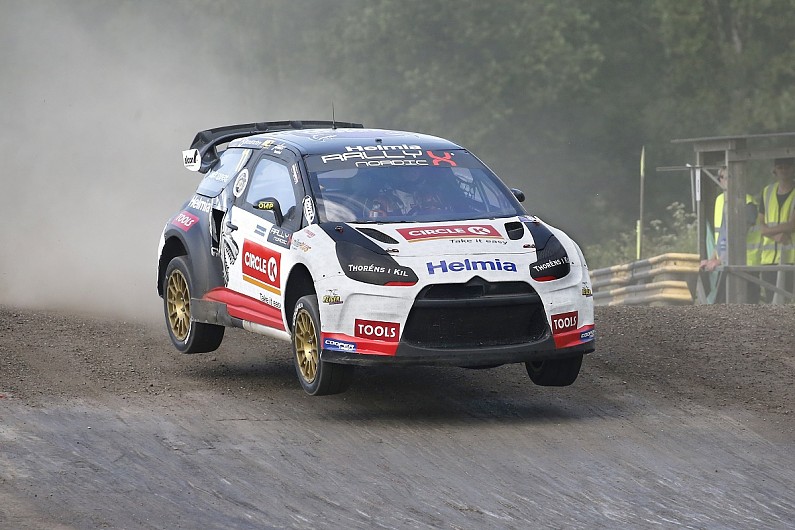 "Driving the Supercar, it helps him to be used to this kind of car," said Loeb.
"It helps to understand things like left-foot braking and how it works with this kind of power.
"But to drive some little cars in rallying is also good for experience."
Solberg said he had learned more than he had expected from Loeb.
"I didn't expect him to be able to explain what he does to me in the way he did," said Solberg.
"From when I started driving in the first morning to the last run on the second day, I could see some real progress - it was amazing!
"He showed me how to use the tyres and brakes in a way that keeps them cooler and makes them last longer.
"He was so clean with the car, never sliding and always keeping it completely balanced.
"We drove on two roads: one really bumpy and one more fast and flowing and in both places you could really start to see how he can do what he does.
"It didn't matter if he was driving a four-wheel drive car or a front-wheel drive car, his speed was so good.
"I know my dad is good, but it was still quite incredible to look across and see Sebastien Loeb looking back at me!"
WRC coverage brought to you by Motorsport News
For more from the Voice of British Motorsport subscribe to Motorsport News today