M-Sport Ford has decided against using its new-specification engine for Rally GB this week and taken a "safe" option instead.
Sebastien Ogier had been hoping to run the new more powerful engine for Britain's World Rally Championship round, but a failure during his test last Saturday limited the amount of data the team could gather about the revisions.
The final decision was taken on Monday morning, hours before the car was transported south from Cumbria to Deeside.
M-Sport's head of rally engineering Chris Williams told Autosport: "We need to be comfortable with it and we're not there right now. It would have been a risk to bring it to Wales."
Williams would not be drawn on the precise nature of the changes, admitting only that it involved hardware in the engine.
"What we've got is a gain, but we're not talking 10% - you'd never get there anymore - you're talking a few horsepower, but we have to be confident it's durable," he explained.
"We're working with our friends in the US [at Ford Performance], the guys over there are really working hard on this.
"The decision was close, on Monday morning there were two engines sat by the car: 'do we pick this one or that one?'
"We've gone with the safe one. If you have a failure, it's game over, but if we're a few horsepower down then we can still do something."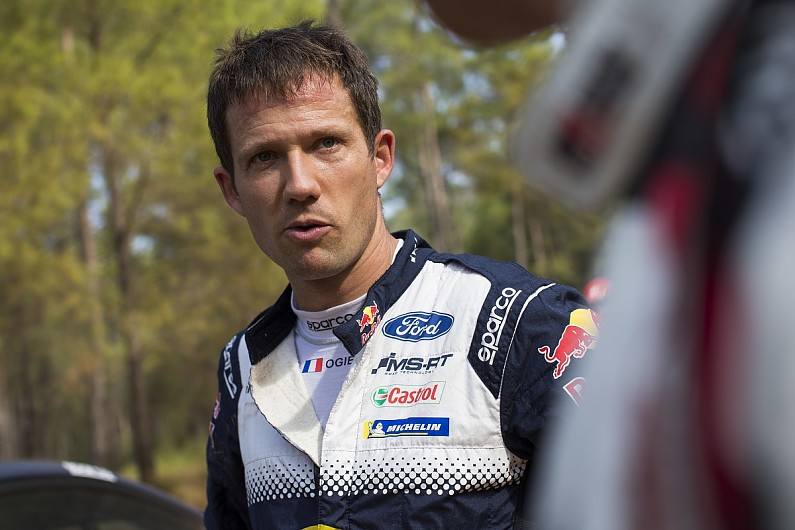 Williams said the failure in testing was not caused by a new part.
"We can't say the new parts contributed to the failure because we have seen this before," said Williams.
"But we didn't get the durability mileage to pass it off for the rally."
The team did consider putting the new-spec engine into one of Ogier's team-mates' cars, but as soon as the homologation joker is used the engine has to remain for the rest of the season.
"We want more time, more testing," said Williams.
It is hoped the engine, which ran in a Fiesta WRC for the first time at the squad's pre-Turkey test last month, will be finalised in time for Rally Spain later this month.
Ogier does into Rally GB third in the championship behind Thierry Neuville and Ott Tanak, and has suggested his title defence will be over if he cannot beat them both in Wales.