The revised route for Britain's 2018 World Rally Championship round Rally GB will "catch a few out", reckons its co-ordinator.
This year's itinerary spends two days in north Wales, with the mid-Wales stages that have usually been spread across Friday and Saturday now all concentrated on leg two.
Rally GB route co-ordinator Andrew Kellitt carried out his final inspection of the stages last week.
"This year's route is going to feel a lot different, and I think it will catch a few out." Kellitt told Autosport.
"Friday has got a very different feel and format to previous years.
"For many years we've been in the flowing roads in mid-Wales, but now we're into some narrower stages in the north.
"The roads on the first day really vary quite a lot. Penmachno is different to anything in Brenig or Clocaenog.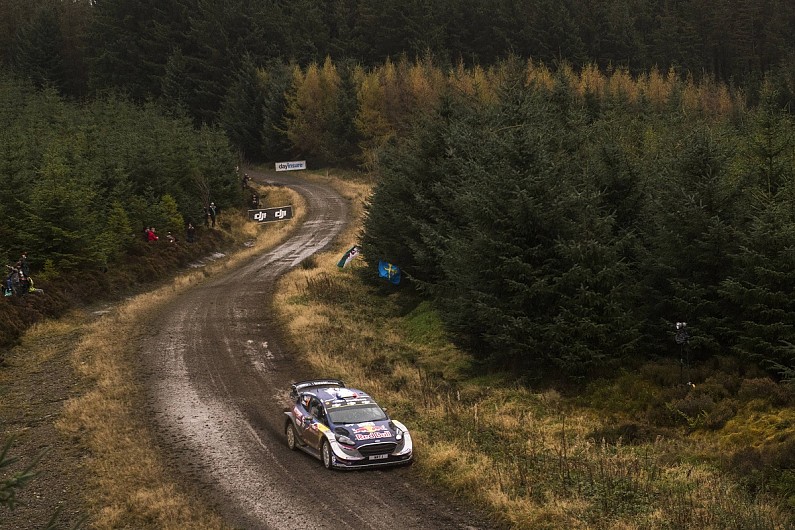 "Brenig, for example, has so many surface and potential grip changes, the drivers will really have to be ready - there's mud, rock and even a bit of grass up the middle in some of them.
"Penmachno is rockier, more mountainous and much narrower [than other stages], but then you come out into another section and roads built up with rock."

Win a money can't buy ride around the stunning new Great Orme Llandudno stage
Kellitt expects the nature of some stages to force the drivers to widen the road for themselves.
"There's potential to see the drivers using the ditches a fair bit more than in recent years, simply because some places are that narrow," he explained.
"There is, of course, nothing new with drivers redefining what and where the road is on Rally GB - the ditches are regularly used to find grip or to slow the cars down.
"But the difference is that these ditches haven't been visited in a long time - most of these drivers will never have been in the north part of Penmachno - and who knows what's going to be found in the undergrowth."
Autosport has produced a standalone special magazine to celebrate our 70th birthday. All current print subscribers will receive a copy for free. To order your copy of the 196-page Autosport 70th Anniversary issue, please go to: autosport.com/autosport70th