Citroen plans to speak to five-time World Rally champion Sebastien Ogier about a potential deal to return to the manufacturer for the first time in seven years.
Ogier was a Citroen protege but left at the end of 2011 as tensions between himself and nine-time WRC champion Sebastien Loeb grew.
He then signed for Volkswagen and, after a development season driving a Skoda Fabia S2000, started his unbroken run of five WRC titles in 2013 that continued when he joined M-Sport last season after Volkswagen's exit.
Kris Meeke's exit has left Citroen team principal Pierre Budar without a clear team leader for the remainder of this season and into next year.
Asked whether he would be contacting Ogier about a 2018 drive, Budar told Autosport: "You can imagine in our situation we are going to consider all of the opportunities to have a new driver.
"If you tell me Ogier is on the market and Ogier can be interested by Citroen then, of course, I would be interested in Sebastien Ogier. That's for sure.
"But we have to consider all the opportunities. We have to define our driver line-up for next year."
Citroen said it could not match Ogier's other offers last winter after it declared signing him was its priority.
PSA Group CEO Carlos Tavares also told Autosport at the start of the 2017 season that Citroen had not pursued Ogier because "we believe we have a great driver called Kris Meeke".
Ogier was unavailable for comment on the subject of his future.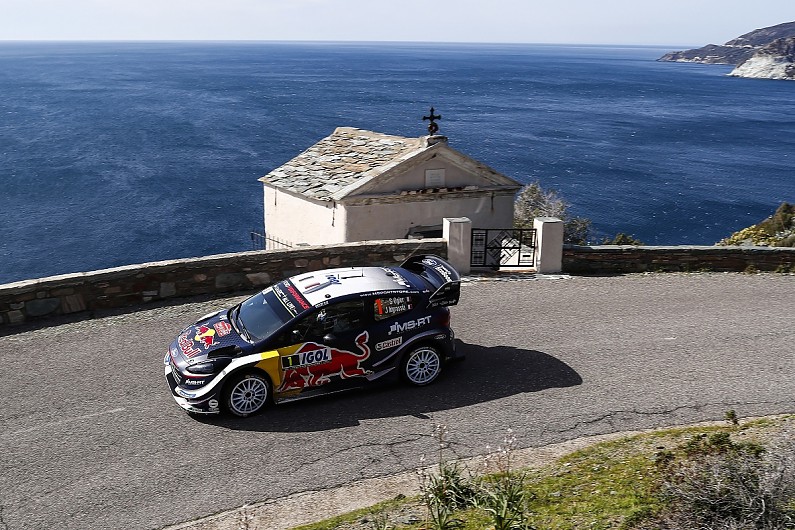 While he is understood to be out of contract with M-Sport at the end of the season, Ogier is enjoying his time with the Ford Fiesta squad and has won three of the first six events this year.
Budar will assess Craig Breen and Mads Ostberg as a potential line-up moving forward.
Breen remains under contract and will now likely tackle all remaining 2018 rounds, having originally been due to miss Rally Catalunya for the final part of Sebastien Loeb's three-event comeback.