The Ford name will return to the World Rally Championship for the first time since 2012 next season, as part of a commitment of greater support to the M-Sport team.
It was announced on Friday by the FIA that four manufacturers will fight for the 2018 title with defending drivers' and teams' champion M-Sport rebranded the M-Sport Ford World Rally Team.
Talk of an increased involvement from Ford has been rife since five-time champion Sebastien Ogier made it one of his prerequisites for remaining with the world championship-winning British team into 2018.
Agreement has now been reached between M-Sport and Ford for 2018.
M-Sport team principal Malcolm Wilson told Autosport: "It's great to see the Ford name back alongside M-Sport in the World Rally Championship.
"We welcome the increased level of technical support from Ford Performance.
"Defending the two world titles is going to be a big job for us next year, so we're very grateful for the support from Ford."
While Ford has a long history in rallying, the US giant has not always competed officially. Previously, it stepped away from 1980 until the arrival of the RS200 in 1986, and then again in 1995.
Wilson's M-Sport team ran Ford's official involvement in the WRC from 1997 until 2012.
Following a review of its marketing activities, Ford withdrew from the WRC in 2012, and since then M-Sport has been privately funded.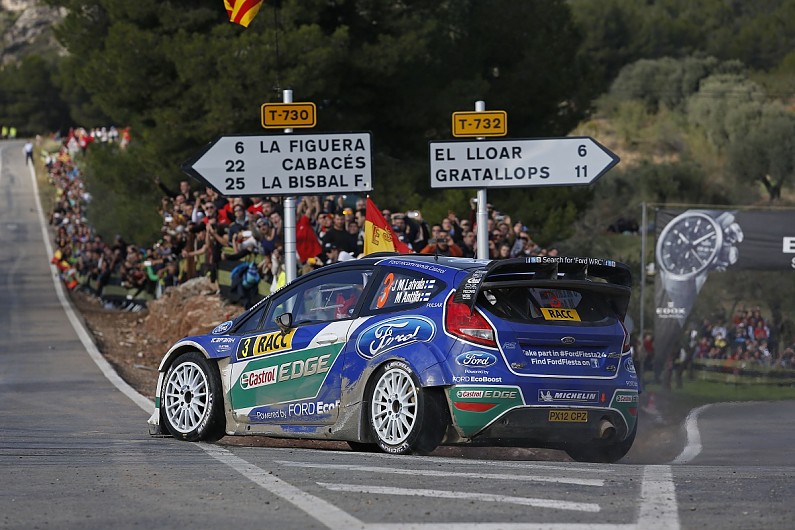 Autosport says
David Evans, Rallies Editor
So, Ford's back. First and foremost, what fantastic news for the World Rally Championship.
Depending on which list you look at, the WRC now has three of the top five biggest carmakers (it would have been four out of five if that chap hadn't tinkered with Volkswagen's emissions...) involved and that's a tremendous shot in the arm for the series.
But in practical terms, this commitment comes on a very different level to financial input in the late 1990s.
Malcolm Wilson won't be drawn on the detail of the new deal and talks instead of his delight at seeing Ford back where he - and we - believes it belongs.
The fact that M-Sport remains ahead of Ford in the new name is a nod to where the main financial burden still falls. But let's not cast a shadow over what is, inherently good news.
Regardless of the level, simply having the Ford name back above the door demonstrates the WRC has turned a corner or two from 2012.
Let's hope the Ford foot follows the toe into the water.