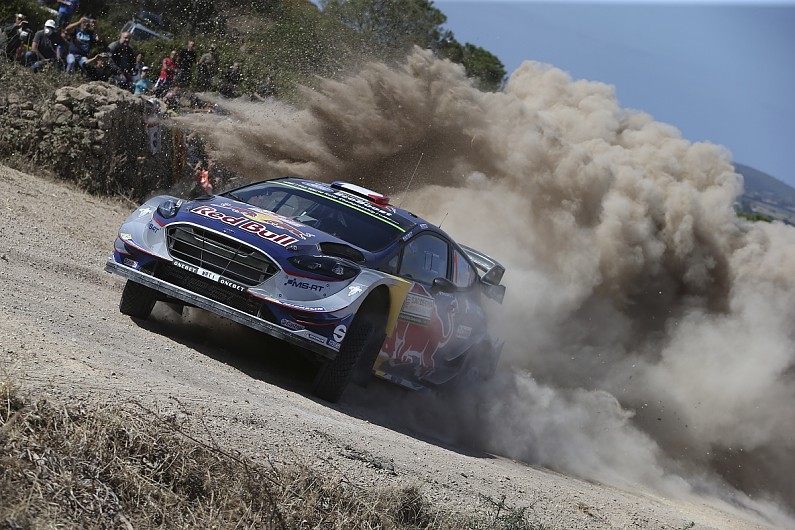 Sebastien Ogier will stay at M-Sport for the 2018 World Rally Championship if Ford gives it factory backing again, but is talking to rivals in case it does not.
Ogier joined Malcolm Wilson's team following Volkswagen's abrupt WRC exit last winter.
He won in Monte Carlo and Portugal leads the championship by 18 points over Hyundai's Thierry Neuville.
"I am thinking about next year now and it's no secret that I want to continue in good conditions," Ogier told Autosport.
"I don't say that right now the conditions are not good, but I know in the long-term M-Sport alone won't have the resource to continue fighting against the factory teams.
"But, at the same time, I like stability and I would love for Ford to finally agree to support us.
"If Ford come I think I would stay.
"You have to wait and see in what way and on what terms, but if they are coming with decent support we need to improve some things.
"That would be my option number one, but of course I have started to work on other options.
"I cannot wait for October or November like last year."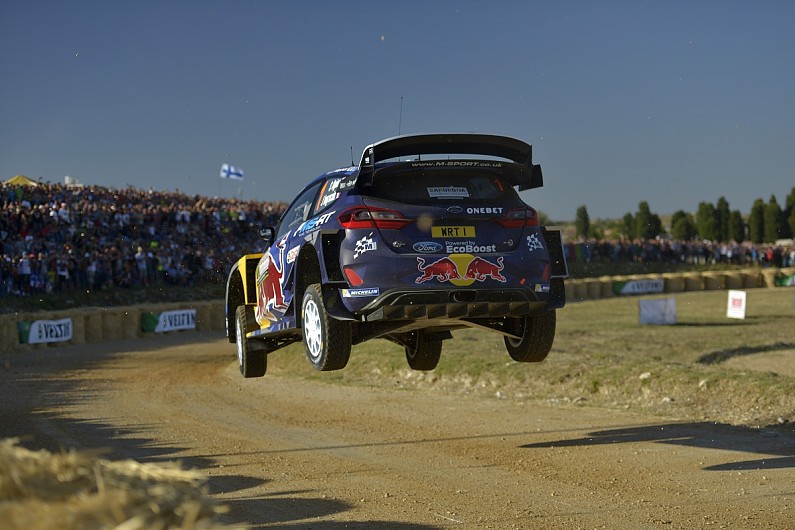 Wilson is desperate to retain his 2017 driver line-up, especially after Ogier's team-mate Ott Tanak took his first WRC win in Sardinia last weekend and Elfyn Evans came within 0.7 seconds of victory in the DMACK Fiesta in Argentina.
But Wilson admitted keeping Ogier without more funding was unlikely.
"Make no mistake, the aim is to keep what we have here for next season," he said.
"I can understand where Sebastien is coming from and that's why we're working flat-out to try to make it happen.
"The ability to keep Seb can come one of two ways: we either find a backer - and that's why we are pushing like hell to find a title sponsor for the team - or it comes from Ford coming back with us.
"Without either of those things happening, it's simply not possible for us to keep him.
"We put an awful lot on the line this year.
"I went out on a bit of a limb, seeing this as a golden opportunity to put a driver I've always wanted in my car.
"We appreciate the technical support and long-standing relationship with Ford.
"However, to do [run Ogier] again under the same circumstances would be financially irresponsible for the future of M-Sport."
Asked about the Ford's financial commitment to the WRC, Ford's performance director Dave Pericak told Autosport: "People don't realise how involved Ford is already with M-Sport.
"They've been a partner for a long time, we helped them develop the new car and we help them technically quite a bit.
"We don't discuss the financial situation.
"Let's enjoy what we're doing right. We think we have a plan for this season: we're going to try and go after that championship."