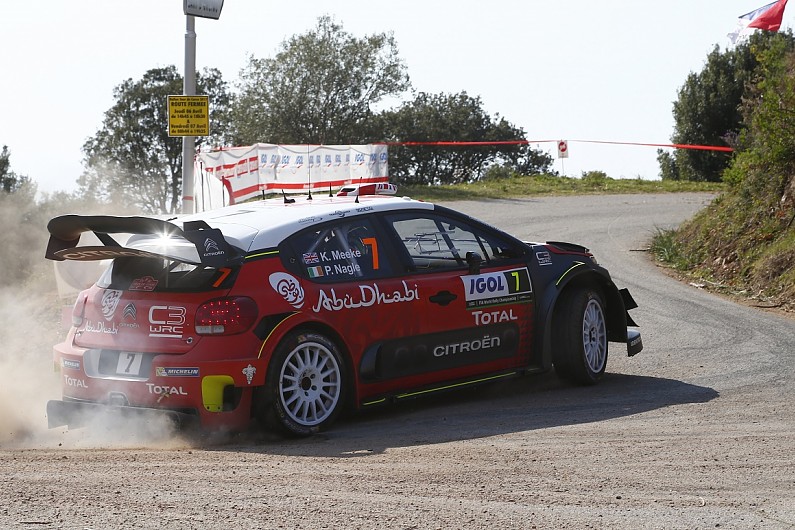 The engine damage to Kris Meeke's Citroen C3 WRC is too bad for him to re-start tomorrow's final day of the Tour of Corsica.
The Northern Irishman led the event from the start until his engine suffered a terminal problem less than a mile from the finish of SS6.
Prior to the problem, Meeke and co-driver Paul Nagle had been leading by 16.4 seconds and were looking good for back-to-back wins following their Rally Mexico victory last month.
Meeke told Autosport: "It goes without saying we're hugely disappointed. Everything was going so well, everything was looking good.
"Right up until near the end of that one, looking at the splits, we were going to come out of there [SS6] with a 17-second lead and four stages to go."
Meeke had warning of an issue less than a minute before his rally ended.
He added: "I started to understeer on some right-handers which I thought was strange, then maybe a kilometre later I started to see some oil coming through the front-left vent.
"Immediately after that I got the oil pressure warning light on the dash, by now we were virtually at the end of the stage but as soon as I put my foot on the throttle it let go."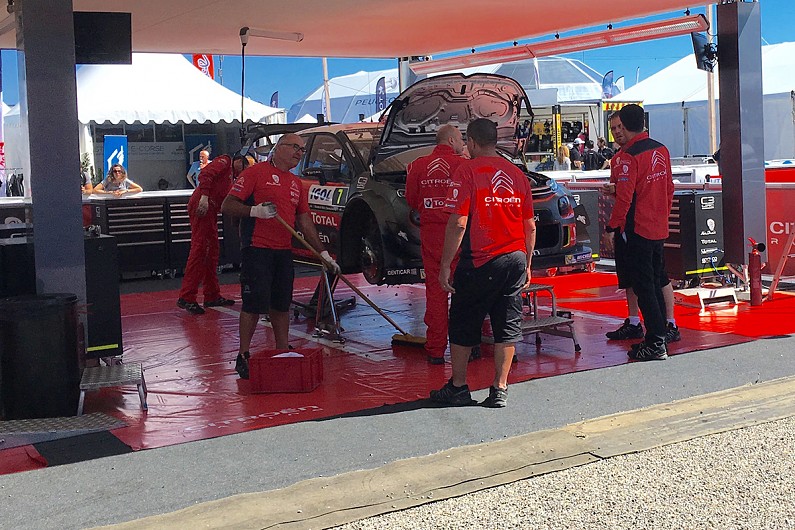 Citroen has begun an investigation (pictured) into the problem, with team principal Yves Matton telling Autosport: "We are looking now. I don't know the details.
"The engine is broken we know that and it's not possible to start tomorrow."
Citroen's effort was cut from three to one car in the morning loop, with Stephane Lefebvre retiring with damage on the opening test. Craig Breen entered the afternoon just 10 seconds off a podium position.
Elfyn Evans has described the accident which ruled him out of the Tour of Corsica, telling Autosport: "I just understeered off. A third-gear left corner tightened, I touched the brakes and off she went.
"The front of the car dropped off the road, down maybe three feet or so, but that was enough and the car wasn't coming back."