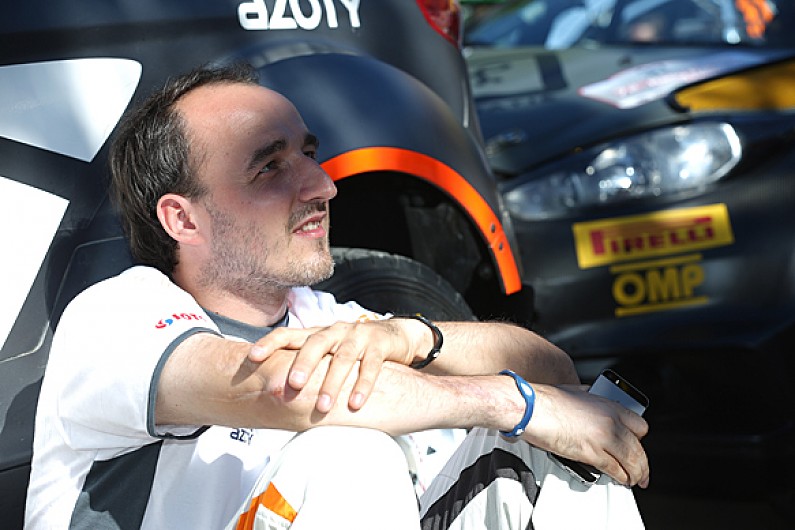 The Monte Carlo Rally is currently likely to be Robert Kubica's sole appearance in the 2016 World Rally Championship.
The former Formula 1 driver admitted that he has no funding in place to look beyond the season opener and, if he fails to secure backing, a return to circuit racing could be on the cards by the summer.
Kubica will use his own Ford Fiesta RS WRC - run by Italian firm BRC - on the Monte.
"For now we have no programme for the rest of the year," Kubica told Autosport.
"At the moment, it stops after Monte.
"I am talking to sponsors and some others, but this is the only rally we have planned now."
He tested with BRC for the first time in the French Alps last weekend. The test was cut short after he slid off the road and did not have the necessary spare parts to fix the car. Kubica returns to France to test again on Friday.
The Pole will remain on Pirelli tyres for the Monte Carlo Rally, having extended his agreement with the Italian firm
Kubica admitted his future in motorsport remains up in the air.
"If we continue in rallying, it has to be different to last year - that was crazy," he said.
"It's such a big commitment to do the whole year. I would prefer to not do all the rallies, but really prepare well for the ones we are doing.
"At the same time, it's possible for us to do something else and there are some options for the second half of the season.
"This could mean getting back in a racecar. If I do that then I will dedicate all of my time to this - it would be a longer term project.
"For now though, that's not on my mind. What is on my mind is the Monte Carlo Rally and making sure that I am completely prepared for it."
Kubica has a good record on the Monte, leading the event two years ago and setting fastest times last season.
His priority next week will be a trouble-free run to the finish.
"Monte Carlo is a very unpredictable rally," he said, "and, for sure, the weather will play a very big role in the event.
"With our Pirelli tyres, we have the chance to make an advantage in some of the conditions.
"We will see. Anything can happen but the aim for me is to make a rally without any mistakes."