Citroen will withdraw from either the World Rally Championship or World Touring Car Championship in 2017.
The French firm has won 17 driver and manufacturer titles since entering the WRC in 2000, has dominated the WTCC for the last 18 months, and will continue in both championships until the end of 2016.
Citroen CEO Linda Jackson insists no decision has been taken yet about which will continue beyond that.
"For 2016 we have our two disciplines: world rally and world touring," Jackson told AUTOSPORT.
"I can safely say to you that we are reviewing the decisions and for 2017 nothing has been decided.
"But, we have made the decision that Citroen will only be officially involved in one discipline for 2017."
Its DS brand will enter Formula E later this year as a manufacturer with Virgin Racing, ending speculation that the WTCC programme would be rebranded.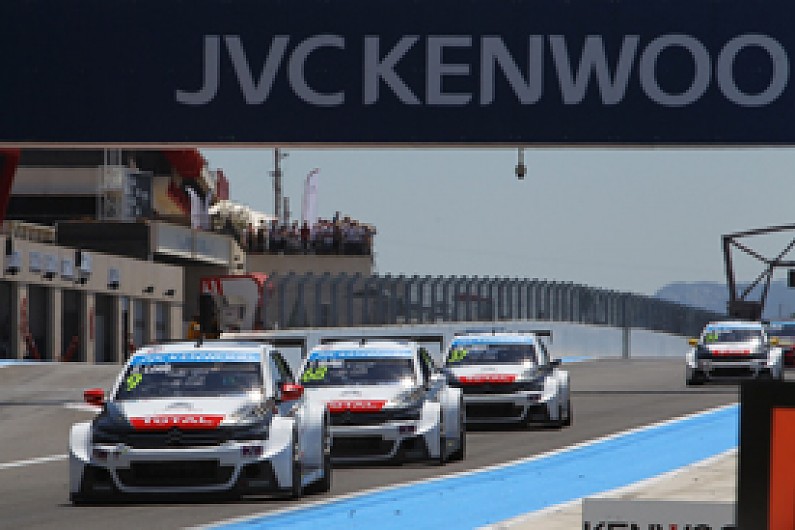 That leaves the WRC and WTCC to fight for the Citroen name.
While its current WTCC customer Sebastien Loeb Racing could take over the primary programme in a semi-works capacity, with or without Loeb himself competing, that wouldn't necessarily be considered an 'official' involvement.
The geographical location of rallies and races is set to play pivotal role in the decision, along with technical regulations and budgetary requirements.
"In terms of the segment of vehicle, it's important which segment of cars the FIA decides to go with [in the 2017 WRC]," Jackson said,
"And secondly we're looking for something with the same number of races - 12 or 13 - including China.
"We would want a presence in China, that's our first market and obviously it's important for us.
"Whichever discipline we go to, we need to make sure we can work on the same budget or less.
"Yes, Citroen Racing and sport is important for us, but it would have to be within the budgets we have already got."
China has hosted a WRC round once before, in 1999, and a 2016 return was flagged earlier this year, while the WTCC has raced in the nation since 2011.
Asked if the absence of a WRC round in China would mean the end of Citroen in world rallying, Jackson said: "Nothing is ever definitive.
"We haven't made our decision yet, but clearly China and - having a race there - is very important for us because China is our first market in terms of sales.
"We've still got a long way to go in terms of improving not only our market share there, but also our image, and having a race there is becoming mandatory for manufacturers.
"Everybody is trying to increase exposure in China, it's a very important market."