China's return to the World Rally Championship next season is a priority for the series, according to organiser WRC Promoter.
A Chinese event based close to Beijing is expected to be observed as a candidate rally this season with a view to returning the WRC to the Far East for the first time since the last Rally Japan in 2010.
The manufacturers have cited China as the country they most want to see back on the calendar and promoter Oliver Ciesla is keen to deliver on that next season.
"China is one of our objectives and we have invested quite a lot in making this happen," Ciesla told AUTOSPORT.
"What we have achieved so far is that we see the sporting federation is very much prepared to have a WRC round in 2016.
"We are supporting the federation in making this event commercially viable.
"Our objective is to do a candidate event this year, which allows us to propose it for the 2016 calendar.
"This is an ambitious timeframe, but this is one of our priorities."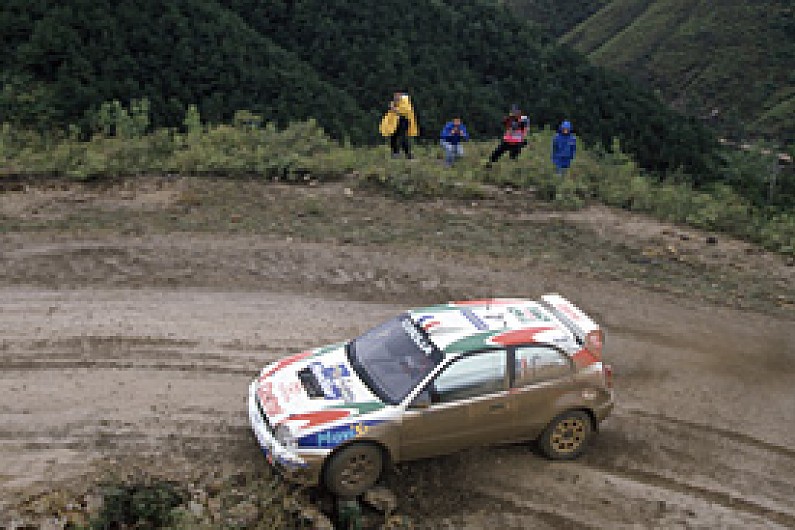 The desire is to have a mixed-surface event, based around 45 miles north of the Chinese capital Beijing.
China has held a WRC round once before, with Didier Auriol (pictured) winning the event in 1999.
JAPAN ALSO ON THE RADAR
Ciesla added that Toyota's commitment to the WRC made a Japanese round more plausible.
Any such event will, however, be based on the main island rather than Hokkaido where the country's previous WRC counters have run in Obihiro and Sapporo.
A source told AUTOSPORT: "[Toyota] President Toyoda would like the event to start close to Toyota base.
"It's difficult because, close to Tokyo, there are no really good gravel stages and the championship doesn't want another Tarmac rally.
"Going back to where we were is not really possible, it's too far from the centre [of Japan] and the car market is too small with not enough people - even in Sapporo."
Ciesla added: "We are in contact [with Japan] and, with Toyota joining us, a Japanese round is very attractive and absolutely on our radar.
"The earliest moment this will happen is when Toyota is back on board, that's when it makes sense to be back. This is looking like 2017 or 2018."