World Rally champion Sebastien Ogier and his Volkswagen team-mates have written to FIA president Jean Todt urging him to defer a decision on 2015 WRC running order rules.
Ogier, Jari-Matti Latvala and Andreas Mikkelsen wrote to Todt outlining their fears over the regulation change expected to be ratified by the president and World Motor Sport Council in Beijing on Friday.
Currently, the championship leader runs first on the road on the opening day of a WRC round, putting them at a disadvantage on gravel rallies as they sweep the road clear for cars that follow.
New rules put forward to the WMSC by the WRC Commission late last month will place the points leader first in the order on leg two of rallies as well.
Ogier, who instigated the letter, told AUTOSPORT: "As a driver, of course, I am thinking about the future of my sport and I discussed it with my team-mates.
"Afterwards, of course, we communicated our opinion to FIA."
The Frenchman has been a long-time critic of running order regulations that handicap the championship leader.
"The idea behind this new rule is clear: the best drivers in the championship are disadvantaged in order to reduce the gap between all the drivers and create greater excitement in the championship," said Ogier.
"In my opinion, this new regulation goes too far and is unfair.
"We are sportsmen and, as such, love to compete to prove who is the best.
"It is an essential spirit, which is to be found in every sport.
"My team-mates and I would prefer to run in championship order on day one, in reverse championship order on day two and in the reverse of Saturday night's classification on day three.
"This would be fair, consistent and easy to understand."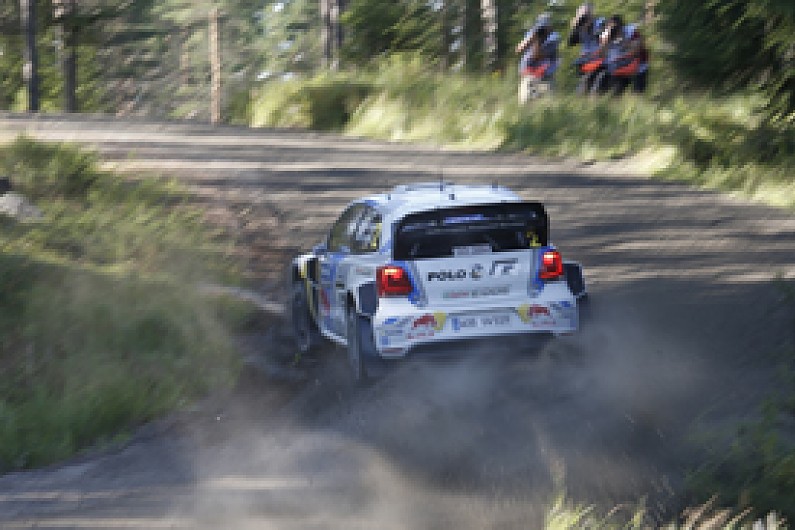 Latvala described the 2015 proposal as "a bit too much" and thinks it could be even more costly under the latest incarnation of the final-stage shootout plans.
"We see from the new rules for the final day that you will have to be in the top four to fight for the win and it's not realistic on a rally like Mexico to run at the front [of the start order] for two days and then come back and be in the top four for the last stage," he said.
In contrast to his drivers, VW team principal Jost Capito backed the rule change.
"Sebastien is outspoken about this and I can understand why he doesn't like it, but we have to accept the rules from the FIA and I'm still convinced the fastest will still win," he said.
"If you are opening the road you are doing that because you have the most points - and the driver second in the championship is right behind you, it's not like he's 10th on the road."