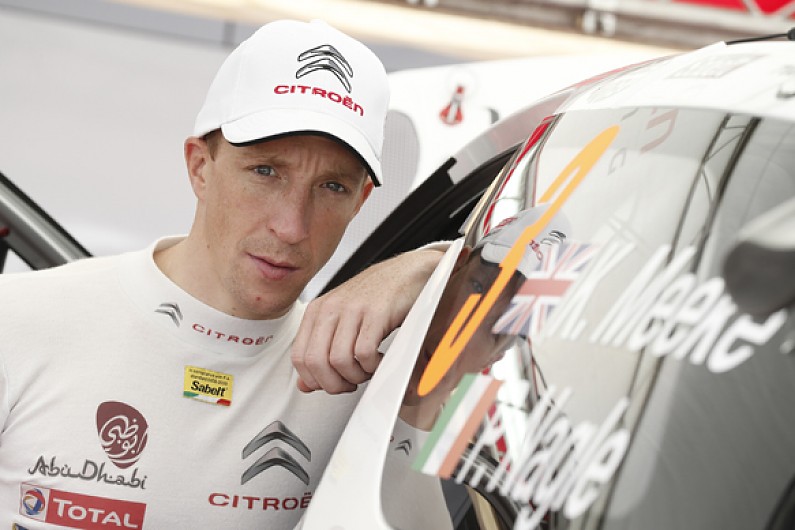 Kris Meeke crashing out of the lead of Rally Germany will not dent his hopes of remaining at Citroen next season, according to team principal Yves Matton.

The Northern Irishman ran at the front of the field throughout last week's Rally Germany, but lost the chance of taking his first WRC win after getting a pace note wrong during the pre-event recce.

Meeke noted the first corner of SS16 too quick and slid off the road, damaging the left-front of his factory Citroen DS3 WRC.

Matton said: "The work Kris did from the start of the year is following the line I expected from him to have him join us next year.

"After three years he didn't compete on asphalt with the World Rally Car. He came here in difficult conditions and he was really doing a good job.

"I want to keep that in my memory and [when making my decision on who will drive next season] I will not take into consideration that he went off three stages before the end."

Meeke remained upbeat about the situation, saying: "My performance on Friday and Saturday was good and nobody can take that away from me.

"Even if I had won this rally, Jari-Matti [Latvala] and Sebastien [Ogier] were way faster than me; they were in a different gear. But I was the best of the rest.

"It looks so bad going off the first corner after you are given the lead, but I'm confident where I am; I made a f**k up.

"It could have been such a beautiful story and a big step forward, but this is a blip. There were tears in Finland last year and I was destroyed in Australia last year, but this time I will move on. There's a bigger picture to think about here.

"This was my first asphalt rally in three years so I'm happy with the pace I showed. I'm so happy with what I did right up until that right-hander on Sunday morning."