Toyota has started the first significant testing of its Yaris World Rally Car.
As expected, Toyota's contracted driver Stephane Sarrazin is driving the car in Tuscany this week, where he is joined by experienced Finnish tester Sebastian Lindholm.
Following initial shakedown running of the car at a Toyota test track at the start of the year, this week's Italian mileage is the first time the Yaris WRC has been driven in anger on loose surfaces.
An AUTOSPORT source reported a positive start to testing with no mechanical problems aboard the Japanese firm's all-new World Rally Car.
The test programme is being run by Motorsport Italia. Team owner Bruno De Pianto refused to be drawn on progress made with the Yaris.
"We are providing a service in co-operation with Toyota," said De Pianto.
"This is in accordance with Toyota's communication regarding this subject."
Toyota confirmed Motorsport Italia would be used to conduct the early tests in the same way ORECA was used to test the firm's LMP1 car in 2012.
The Japanese marque has yet to confirm its World Rally Championship return, but its motorsport arm TMG has ruled out the potential of competing next season.
It remains possible the Yaris could run in the 2016 WRC, but a more likely scenario would be delivering the car to coincide with the new technical regulations in 2017.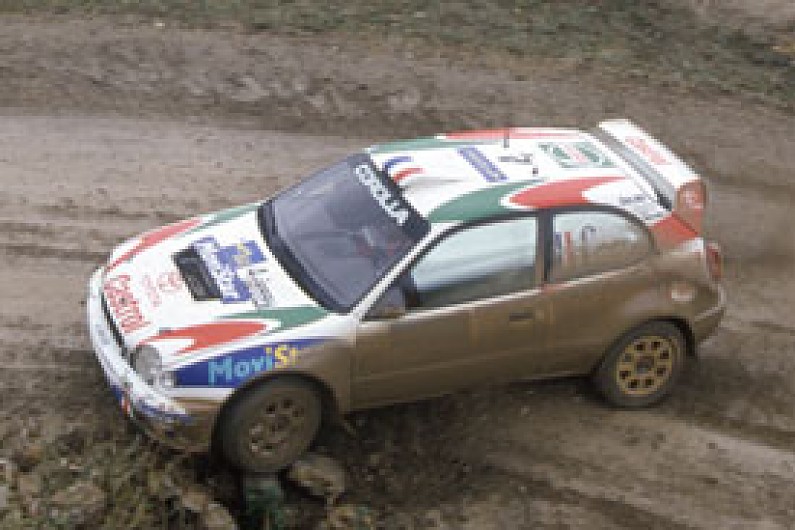 Toyota's interest in the WRC goes to the highest possible level in the world's biggest car maker, with Toyota Motor Corporation president Akio Toyoda appearing on Japanese television during the Monte Carlo Rally.
"Toyota would like to come back to the WRC, but it is difficult to give a concrete timing to this," Toyoda said.
"I said the same thing two years ago, but the distance is gradually getting closer."
Toyota quit the WRC in favour of Formula 1 at the end of 1999 (pictured), having secured three manufacturers' and four drivers' titles in the world championship.