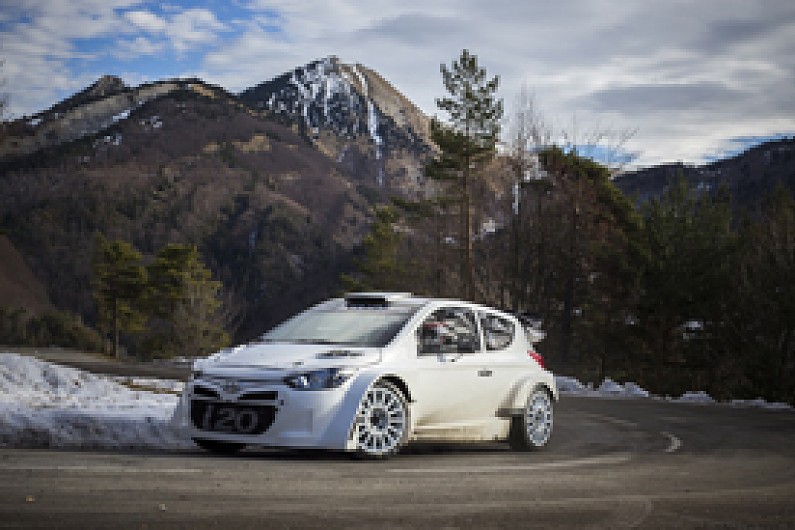 Dani Sordo was impressed with Hyundai's new i20 World Rally Car after driving it for the first time in France on Wednesday.
Sordo has moved from Citroen to the German-based Hyundai operation for 2014.
"We have been waiting for this moment for a long time," said Sordo.
"It's always a nice feeling when you start working with a new team and you try for the first time a new car.
"The first impression is positive although we all know there's still a lot of work to do.
"We already started to make some adjustments and try some new things and I can see the car progressing after each run.
"I will do my best to bring some of my past experience to help the team in the development of the car which will be also a big part of our job for next year."
Sordo admitted learning the car and finding the optimum set-up for the Monte Carlo season-opener made for a busy test.
"We only have a few days in the car ahead of Monte Carlo," he said, "so the aim for me is to get to know the car as much as possible in the first instance - but at the same time we have to find the best settings we can for the event.
"For sure it's not an easy job but we'll do our best to arrive to Monte Carlo with good preparation."