The World Rally Championship promoter is laying out its vision for the future of the series in Geneva today, amid growing disquiet among events and teams.
Stakeholders have been concerned over a perceived a lack of progress from the promoter, which officially took over the role in January, but has been working on the issue since the last quarter of 2012.
There is also private frustration from the FIA that formal communication of plans is only now taking place.

AUTOSPORT opinion: the WRC's visibility crisis
Citroen team boss Yves Matton said time was running out, a comment echoed around the service park.
"I cannot say we have some improvement this year," Matton said. "There is no revolution, no strategy - I don't see how it can be better next year.
"Maybe they will sign some more contracts to have some more [television] distributors, but it will not make a huge improvement next year.
"We are losing a lot of time and if he wants to keep all of the manufacturers involved in the World Rally Championship then we do not have so much time."
PROMOTER SURPRISED BY TEAMS' FRUSTRATIONS
Promoter Oliver Ciesla denied there was any friction and saw no cause for frustration.
"We are on very good talking terms [with the stakeholders], relations are very good," he said.
"I don't understand their frustrations. We are working and preparing a lot for the start of the next year. It's not realistic to expect any significant progress in the course of one season.
"We are in preparation for a very extensive live strategy for the rallies. We are already out with the new video game, we are working on a new mobile app.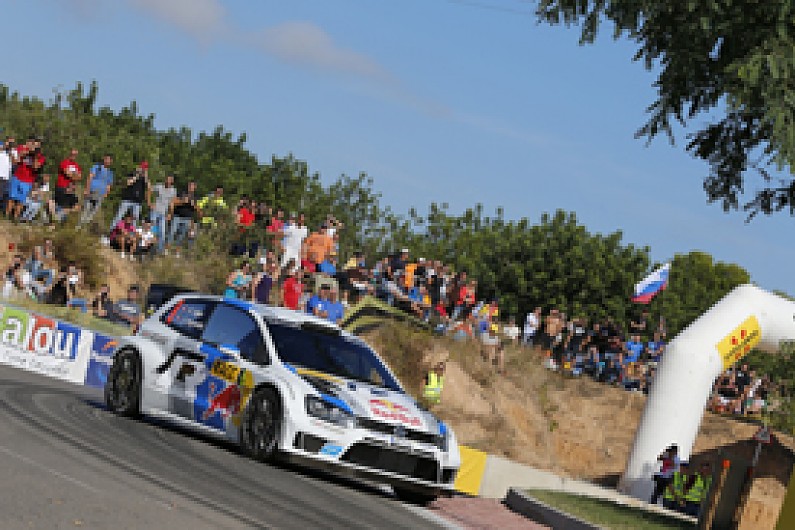 "There's a lot in progress but we just don't make too much noise about it. The manufacturers are well aware of this."
Ciesla is expected to confirm a one-hour live television programme from 10 rounds of the championship next season.
This year's Rally of France featured live domestic coverage from every stage and the last time Monte Carlo ran as an Intercontinental Rally Challenge round in 2011, Eurosport covered virtually all the stages live on its worldwide network and on its website.
Matton added: "For sure it's not enough [live coverage], when you see what Rally of France can do to make a full rally live.
"OK, this was only nationally, but it has to be possible [globally]. We need to create some habits in WRC, each day 30 or 40 minutes of live content."