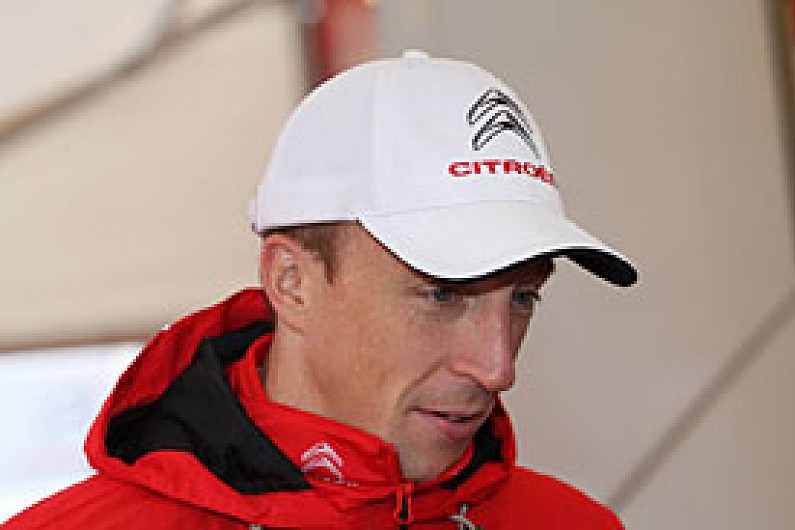 Kris Meeke will replace Dani Sordo in the Citroen World Rally Championship team for next month's Rally Australia.
Citroen assessed Meeke in Khalid Al-Qassimi's regular car in Finland earlier this month.
The former works Mini WRC driver and 2009 Intercontinental Rally Challenge champion was running fifth - three minutes ahead of Sordo - when he crashed out on the penultimate stage.
Sordo and Mikko Hirvonen have represented Citroen full-time this season after nine-time world champion Sebastien Loeb stepped back to a partial programme as his circuit racing career took precedence.
But only Loeb has won a rally for Citroen this season, with Hirvonen and Sordo struggling to match the dominant Volkswagen squad. Both are behind not only VW duo Sebastien Ogier and Jari-Matti Latvala but also M-Sport Ford's Thierry Neuville in the standings.
Citroen team boss Yves Matton said Sordo had agreed to step down while Meeke got another chance.

Opinion: Drivers letting Citroen down
"We have to acknowledge that we have had better seasons," said Matton.
"It is difficult to take decisions like this, but sometimes you have to change something to re-energise the team and get back to winning ways.
"This decision, which was made with Dani, will allow us to work on our difficulties and move in the right direction.
"Kris showed what he could do in Finland with an excellent performance and high motivation levels. So we instinctively turned to him to take over in Australia."
MEEKE EAGER FOR FULL-TIME OPPORTUNITY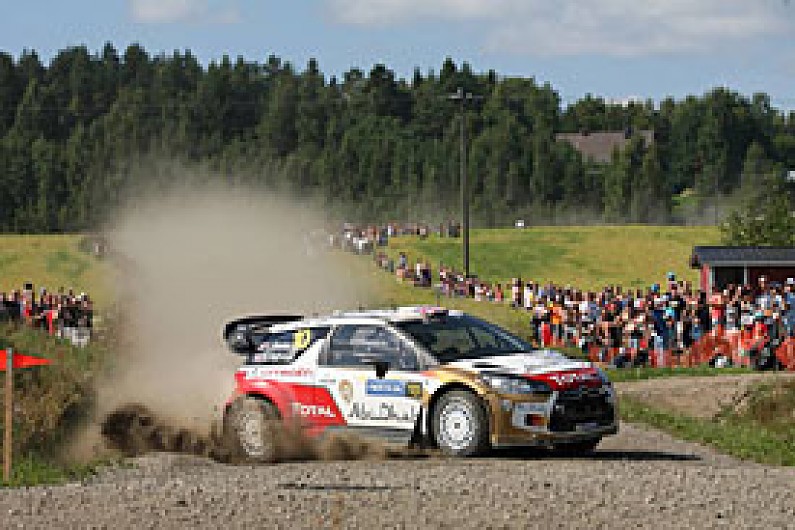 Meeke told AUTOSPORT after Finland that he was desperate for another chance to show what he could do at the top level.
"That was my first rally in 20 months," Meeke said.
"A lot of the guys I was fighting were given a year or more to show what they could do - I had one rally.
"I could have trundled around and finished 10th but it's all about speed and consistency.
"I believe I showed the speed and the consistency comes with seat time.
"I was 99 per cent there and, while I'm completely aware all the prizes are at the finish, I just hope I can be forgiven.
"I have no doubt I could run with these guys and fight for a world championship - I just need the right opportunity and some time."
Sordo will still contest the forthcoming Rally Germany. AUTOSPORT understands that the asphalt event will be a make-or-break chance for the Spaniard's hopes beyond Australia.
Neuville is also believed to be a candidate for a Citroen seat next season.
CITROEN'S 2013 SLUMP IN NUMBERS
The 2013 campaign has so far been the worst since Citroen ramped up its WRC effort in 2003. The table below shows how its results from the eight rounds so far this year compare to the Loeb glory years at the same point.
SEASON  WINS OTHER PODIUMS POINTS  DRIVERS
2003     3        5         n/a*   Loeb/Sainz/McRae/Bugalski (1 rally)
2004     4        4         n/a*   Loeb/Sainz
2005     6        1         n/a*   Loeb/Duval/Sainz (2 rallies)
2006**   5        5         n/a*   Loeb/Pons/Sordo
2007     4        5         n/a*   Loeb/Sordo
2008     5        3         n/a*   Loeb/Sordo
2009     5        5         n/a*   Loeb/Sordo
2010     4        8         265    Loeb/Sordo/Ogier (1 rally)
2011     7        5         290    Loeb/Ogier
2012     6        6         280    Loeb/Hirvonen
2013     2        4         196    Loeb (3 rallies)/Hirvonen/Sordo

* Old points system used pre-2010
** Citroen entry run by Kronos team