At the height of its power, Citroen ruled the World Rally Championship and expanded its sporting empire at ease. As an analogy, calling it rallying's latter-day Napoleon isn't a bad one.
Like the Corsican-born ruler, Citroen's dominance lasted a decade.
But it's gone now. Three wins this year. Six in three years for the C3 WRC. That's not what Versailles signed up for on its WRC return in 2017.
So where are we now? Has Citroen reached its Waterloo? Or is this more a Bonaparte-led Grande Armee faltering against the Russians?
Conclusively, we've probably gone one Napoleonic metaphor too far.
And this is, absolutely conclusively, not a situation to be taken lightly by the WRC.
If, as speculation suggests, Citroen is on its way out, nobody in the WRC should be in any doubt as to the seriousness of the situation. Everybody loses. Two seats fewer means more drivers and co-drivers on the market; there's 25% less manufacturer-sourced revenue for the FIA and entry lists look that bit leaner with that brace of bright red factory World Rally Cars gone.
Who could forget Ogier's comments about the asphalt-trim C3 being undriveable in Germany?
Everybody loses.
The other three team principals get it. To a man, they talk in private about the consequences of one of the big four dropping out. The tone is grave. The sentiment solemn.
But how has it come to this? As I said, Citroen was an absolute world force. The world force in rallying. How has it come to such dismal failure in comparison to nine-year domination of the drivers' title and eight makes' crowns in 10 years?
Simple. The C3 WRC has never been up to the job.
To revisit the military analogy (promise this will be the last time), it won battles, but it was never even close to winning the war.
The car was quick. Remember Kris Meeke's absolute rule of the first half of Corsica in 2017? Nobody could hold a candle to what was a seemingly superb interpretation of the asphalt side of the regulations for this generation of cars.
Fast forward a couple of years and Sebastien Ogier's look is haunted as he comes off his first stage in the car on the French island. And who could forget his comments about the asphalt-trim C3 being undriveable in Germany?
Citroen has introduced major geometry, transmission and aerodynamic changes in the last three years. In fact, everything but the engine has been seriously overhauled. It would be harsh to say it was badly born, but it's fair to reflect that age hasn't been kind to the car.
And outside the car, this hasn't exactly been the Parisien team's most harmonious time. Meeke's departure mid-way through last year was surprising, but Citroen's way of dealing with it was nothing short of shocking.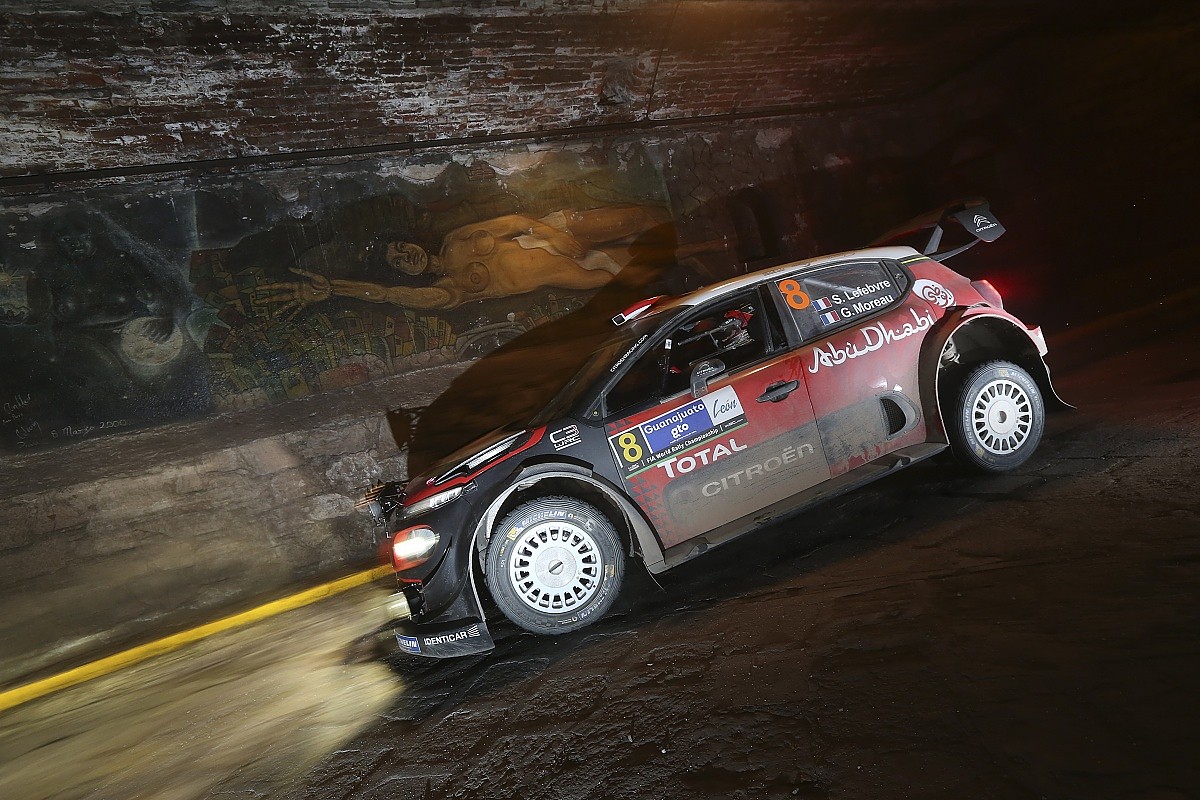 It's astonishing to consider the sheer number of drivers who have been through the C3 in three years with Meeke, Craig Breen, Stephane Lefebvre, Andreas Mikkelsen, Mads Ostberg, Sebastien Loeb, Ogier, Esapekka Lappi and Khalid Al-Qassimi all taking to the stages in a factory car.
Citroen deserves to be remembered as the towering force that bridged the 2000/10s rather than the apparently tired outfit that relied so heavily on Ogier's abilities
That revolving door policy wasn't just applied to crews either with technical director - the man who penned the C3 - Laurent Fregosi replaced by Christophe Besse who was replaced by Olivier Maroselli. Then factor in Yves Matton's departure, replaced by Pierre Budar as team boss.
This is a team a very, very long way away from the Guy Frequelin/Jean-Claude Vaucard axis that laid the foundations for Loeb's Xsara-based brilliance.
But what is this? If Citroen does depart the World Rally Championship for the third time in 14 years - or the fourth time in 33 years - it's going to be for longer than its recent single season absences this time. Question is, will it be for good?
Big question: is this a sabbatical for the preparation of a 2022 return when the hybrid era begins?
Pulling out now would offer two years to develop a new car with unlimited testing, allowing Citroen to return in potentially better shape than any of the current three manufacturers whose next-gen development will be hamstrung by WRC participation.
Or, more worryingly, could this be more 1986 than 2005 or 2015?
Comparing the C3 WRC to the appallingly bad BX 4TC (Citroen's Group B effort that only last three rallies before it was binned in '86) is definitely harsh.
Either way, if Citroen goes, it deserves to be remembered as the towering force that bridged the 2000s and '10s rather than the apparently tired outfit that relied so heavily on Ogier's undoubted abilities to land it a seat at the table it used to head.