After 14 years of Sebastien - Loeb and Ogier - domination of the World Rally Championship, there's every chance there'll be a different name on this year's silverware.
Twenty-three points separate Thierry Neuville, Ott Tanak and, of course, defending champ Ogier ahead of this week's Rally GB.
We rounded up the three of them to talk about the week ahead, the year to date, and what's coming at the season's end.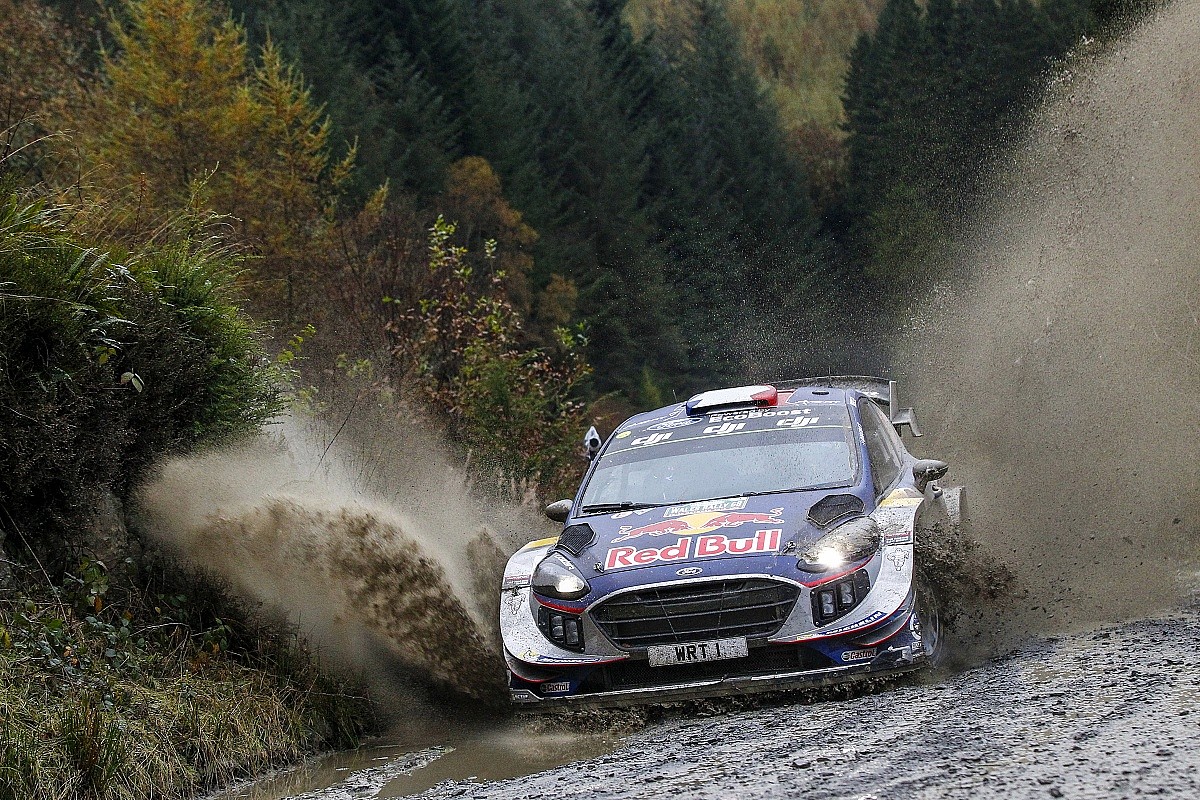 DAVID EVANS: What's Rally GB going to be like in early October rather than it's more-usual November date? Will it be sunny, or could we see rain, mud, snow, fog?
SEBASTIEN OGIER: From what you mention, the only thing I think we won't get is snow. The rest - the fog, the rain and the mud - it can all be there. We'll have to see. Maybe we'll have a higher temperature, which should help the tyres to work, even if this year we should all have better tyres for the conditions as Michelin brings a softer tyre. But, to be honest, I still expect a muddy Rally GB. If it's not, it would be a surprise. I have never done GB in the dry, or maybe one time...
THIERRY NEUVILLE: We always have a little bit of sunshine in the previous years as well, but mainly the conditions were still muddy, with a lot of rain before. Last year I remember a hell of a stage in the dark with the fog. Probably this year we'll see similar conditions.
DE: Is the mud and rain a part of Rally GB, Ott? Do we need that?
OTT TANAK: It's nice to have it wet and muddy, then the conditions are a bit more similar for everybody and that's a part of the GB rally. I guess to have it the way it's been, the way it's been in every year, yes we definitely need that. But I guess there is no need to say that because the rain will be coming anyway. OK, we just mentioned we had 2012 that was a dry event, but even then I guess some time it was wet for some days. To have a week with no rain? I guess that would be some kind of miracle.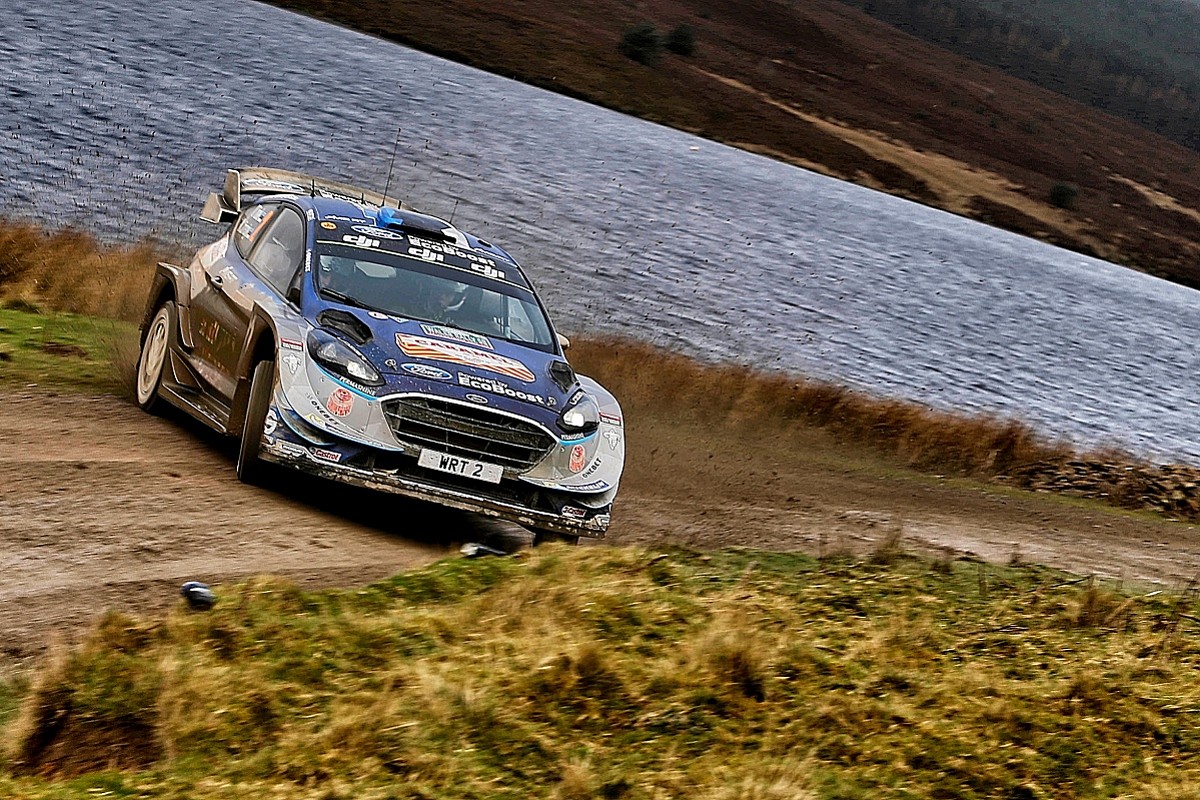 DE: Is Rally GB one of the classics? We talk about the history of rallying with events like Monte Carlo, 1000 Lakes and the RAC Rally - is it still up there?
TN: I think it's getting more and more the rally I know from when I was watching television in the past. I remember last year we woke up very early, we finished very late and I think this year's edition should be similar. This makes it a bit different from the others, and Rally GB without rain would be like Sweden without snow or Turkey without big stones - it has to be part of the rally.
DE: Sebastien, you're not really one for history, but do you know much about the old RAC Rally? Would you, for example, know about Kielder forest?
SO: Honestly, I don't know much about names, maybe a couple of them in Monte Carlo because it's close to where I come from, but honestly I never remember. You mention the older rallies, but nowadays most of them are concentrated in one area and that's the case for GB.
"Rally GB is an event I learned to enjoy" Sebastien Ogier
Everything evolves in life and the rallies like they were 30 years ago, they could not exist anymore. They were probably beautiful, but today it's in a different way exciting and I think there's still some way to go to make it even better to fit our society and even more concentrated, in my point of view. I believe the characteristic of the rally is still there, the spirit of the rally is still there, and it's still one of the main events of the season.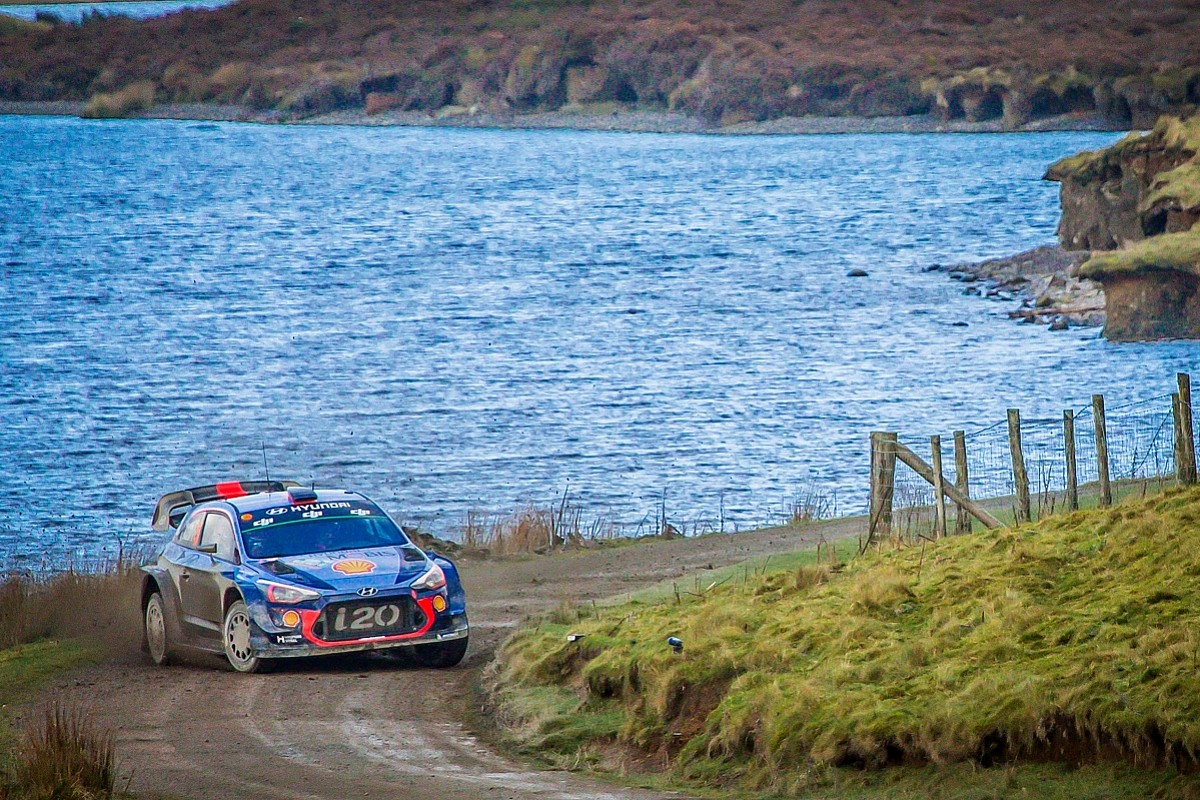 DE: Ott, what is the character of Rally GB? Is it a fast one, a technical one?
OT: It's a fast event. That's actually what happens in Wales: it gets muddy and very polished and then we have no grip and that makes it a bit more challenging to set the car in the high-speed places. But, at the same time, it's still a technical rally to drive in places.
I would imagine if it's full dry then it would be as fast as Finland because there's going to be a lot of grip and the forest roads are very quick. They are nice stages, but so far it's just been about the conditions that are actually slowing them down a bit. But they are enjoyable roads.
DE: If it's dry, would Michelin's new soft tyre be too soft?
SO: If it's full dry, I believe yes, most probably it would. But we would have the option to go to the medium tyre, which would work. What we have today is a good package to fit every condition. [Bringing this new soft tyre] is a good move from the FIA.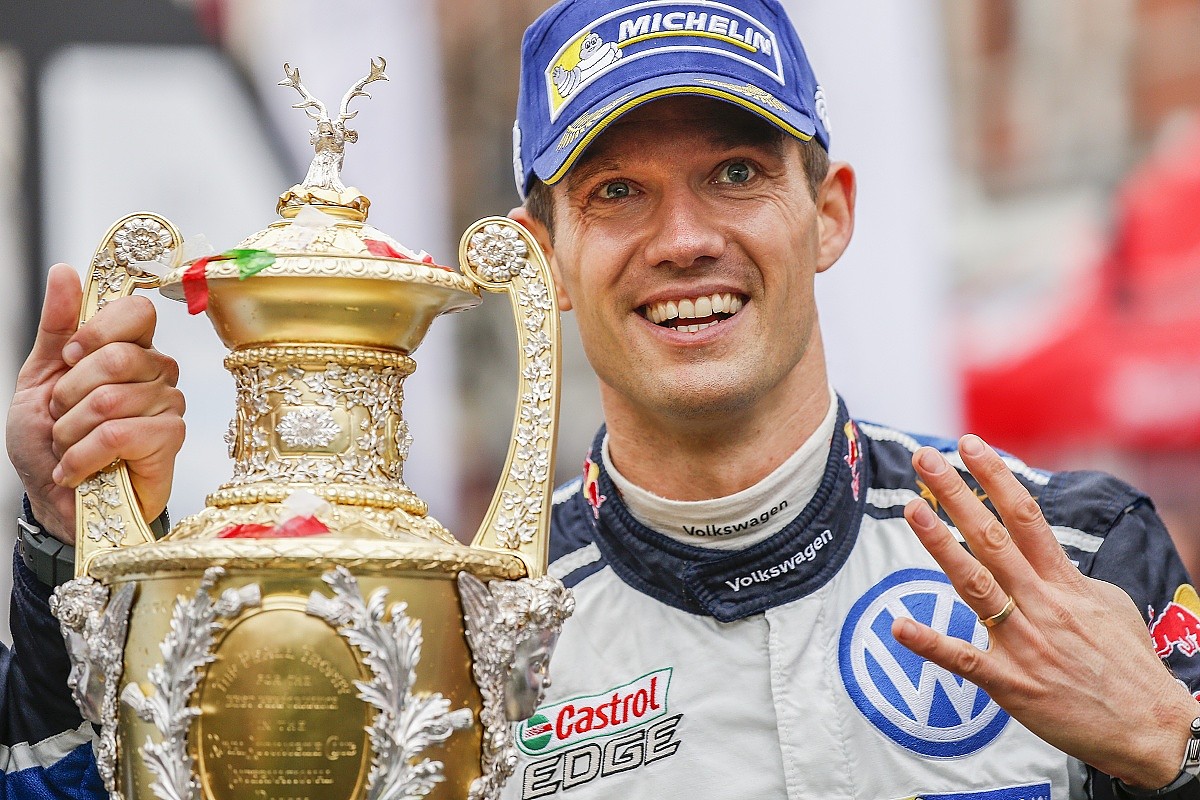 DE: Sebastien, you've won this event four times. Without giving away too many of your secrets, what's the key to winning Rally GB?
SO: Mastering those conditions we talked about is never easy. We've mentioned what we can have there, the fog and the poor visibility - this is what makes the event special and this is the thing that can make the biggest differences. And, obviously, I have been suffering very often starting first on the road in my career [on dry gravel rallies where the road gets faster with more grip with every passing car], but often I am coming in GB and on that event, most of the time, it's more of an advantage to start first, so I also used that advantage a couple of times.
"I think rallying is a great sport. Maybe it's not as popular as it should be, but definitely it's growing" Thierry Neuville
Rally GB is an event I learned to enjoy. I have a special memory with this one - I started my World Rally Car career there with the best time [on the opening stage in Sweet Lamb, 2008]. I couldn't believe it at the time and then I struggled a bit more. But, after some years, I managed to feel better there and a great series of leading the rally for four years and the victories that were very enjoyable for me. Even last year we had an important event when we secured the title again - so I think we can say that I like very much the Rally GB.
DE: Was it a tough rally to learn for you, Thierry? Why haven't you won it?
TN: I don't know why I haven't won it yet. I have always been very competitive - I've been on the podium a couple of times, close to the victory, but never won yet. I'm looking forward to it; we have many more chances to try to be on the first step of the podium there. But the main goal and the main thing for me is to enjoy the event. Because of the conditions and the timing is different [with early starts and late finishes], it makes it challenging for us.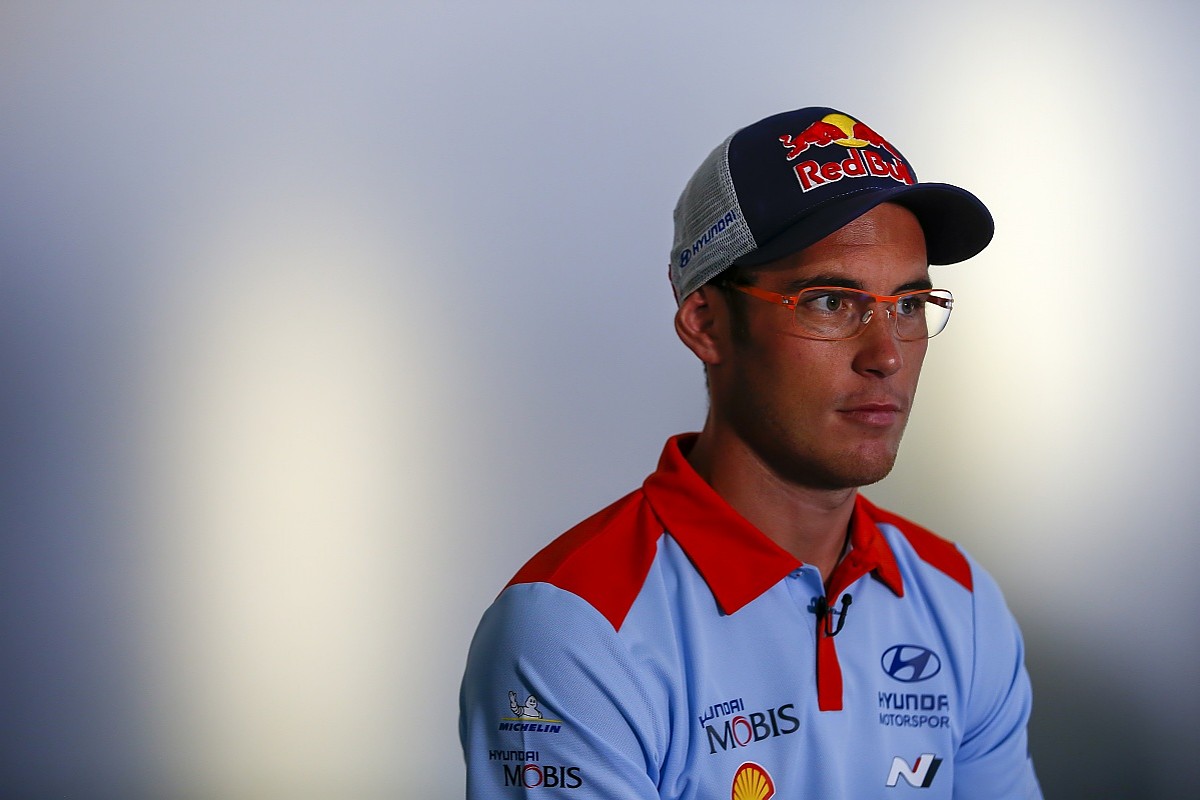 DE: How important is a win in GB for the championship - is it somewhere you can take a tactical approach?
TN: Every event is difficult and important, and if you can fight for victory you definitely need to go for that. If not then you have to secure the best points that you can.
DE: Talking of championships, what's been the high point of your seasons so far?
OT: The first high point was definitely Argentina. We managed to seal our first victory for the team there and this was very important. But after this, we had, let's say, some really low points as we retired from two events. But the next events we managed to win. It's kind of up and down, but we've been improving and developing quite a lot. I think we've been getting more consistent. The last events have been our high point and, really, I would like to carry that on.
SO: I hope the best is still to come this season. Obviously we had a very strong start, which sometimes brings us into the low-point situation as well - like Sweden [where Ogier was hampered by running first on the road and couldn't run higher than ninth and eventually finished 10th], where it was almost impossible to score any points on this event. Recently the performances have been a little bit up and down: Finland was not very great for me, but Germany I was satisfied with the speed we had; we had a great fight with Ott.
In motorsport, unfortunately, sometimes you still need the luck with us. So far we haven't had much, but still there are some events to go and everything is still possible.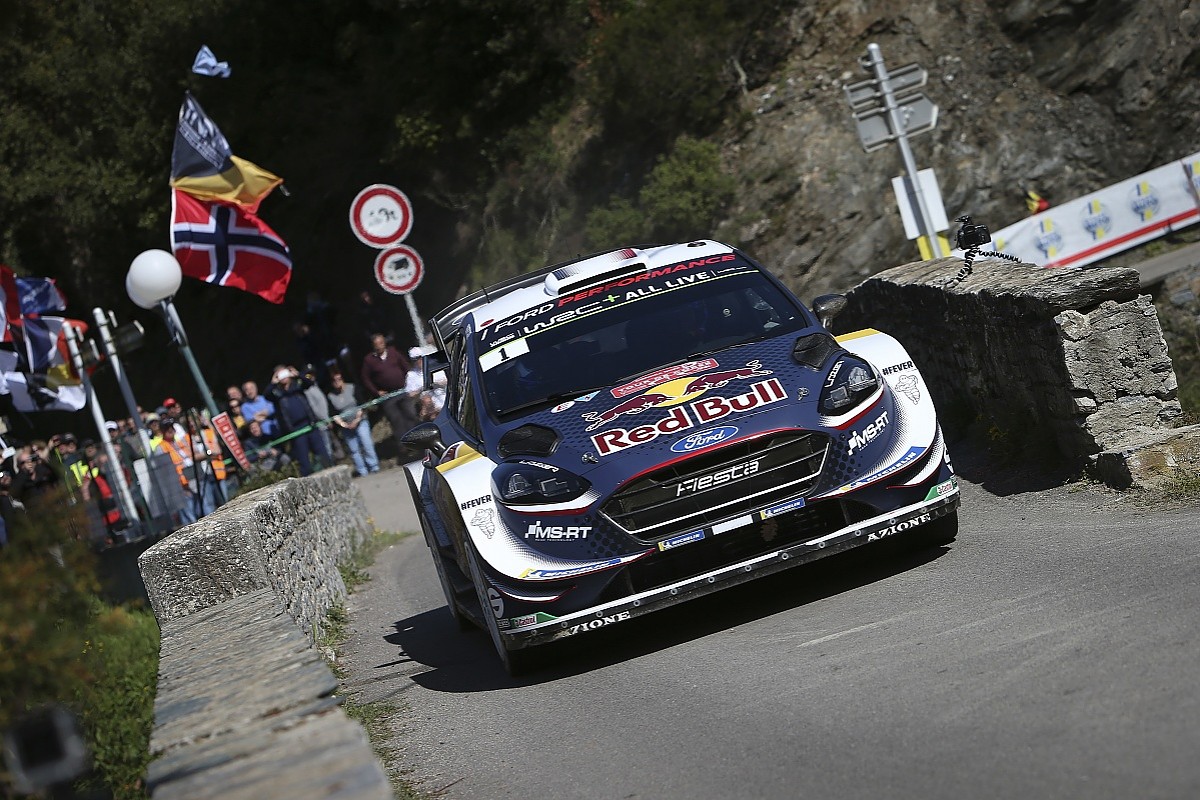 TN: I enjoyed the start of the season as well. I was trying to find the right way between the consistency and pushing when it was needed and when it was possible as well. And, yeah, it's always nice to win Sweden because not so many have won Sweden; we did a good job over there. Then we had some great fights with Ott and Sebastien as well and I've been enjoying that.
"They are great drivers it's very nice for the sport to see these kind of title fights" Sebastien Ogier
There have been many highs, but there were some difficult times as well, but we managed them and got a couple of podiums. Now we're looking forward to the upcoming events. It's going to be really hard, but it can be enjoyable for us if we make a nice fight.
DE: It's been a while since we've had a really close championship fight. Is this building into one of the great years?
TN: For the sport, I think it's the best we can get. I think rallying is a great sport. Maybe it's not as popular as it should be, but definitely it's growing and, with the support of the promoter and the fights we have with the new generation of cars that are much more equal, it makes it really, really interesting. And it's not just interesting for us three, but for all of the other drivers who have the opportunity to get podiums and victories as well.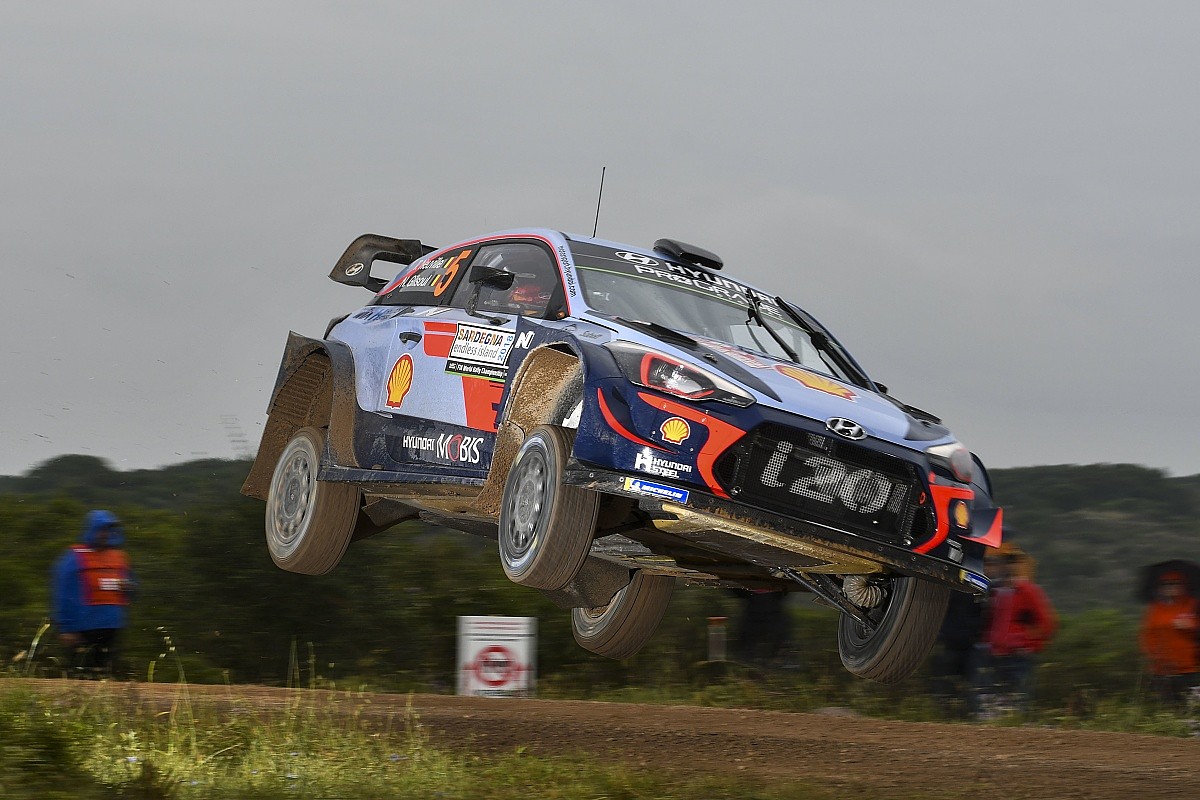 DE: Sebastien, these boys are chasing your crown. How do you rate their chances of taking it this year?
SO: You never come into the fight for the championship by chance, so you have to rate them. Of course, they are great drivers. Like Thierry said, it's very nice for the sport to see these kind of fights.
Last year was already very intense and this year again it looks like we'll carry on this fight longer into the season and that's good for everyone. It's not often in motorsport you see four teams pretty close to each other. I would offer the chance to win to almost every driver in this championship and that makes for great fights, and everybody is winning in this situation.
DE: Last question, two-parter: who's going to win in Wales and the championship. Ott?
OT: Definitely Wales is one event everybody wants to win, it's unique...
SO: Is there any event you don't want to win?
OT: Maybe let's say some events, I don't care so much, but the championship I care about... so definitely. OK, in the end, to win Wales this year is not so important as to win the championship, but Wales is as unique as Monte Carlo or Finland. It's definitely the trophy you need to take back home.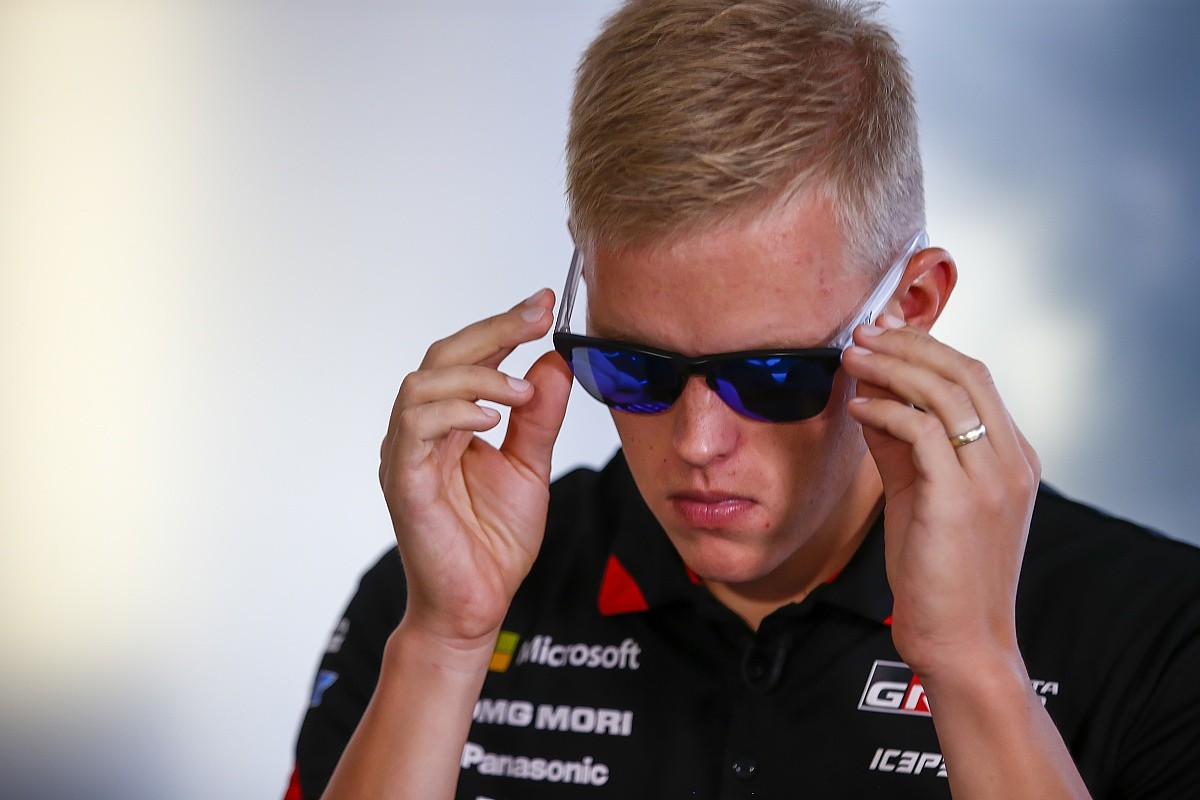 DE: But give us a name, who's going to win?
OT: I'm going to win.
DE: Both?
OT: I go for both.
SO: What else can you answer than that?
DE: You think Ott's going to win as well?
SO: Ott has been very impressive with the speed this year. If I have to speak about my contenders now then Ott is definitely the more dangerous in terms of speed. But, you know, the championship is not only about the speed so we will see what happens at the end of the year.
TN: I think similar. We try to win Wales and, more important than that, we're going to win the championship. So put us down for both.