When World Rally Cars were introduced in 1997, David Richards famously said he wanted Subaru's Impreza to look like it was doing 100mph while standing still. It did. Until Sebastien Loeb's Peugeot 208 was born. The T16 Pikes Peak leaves DR's car standing.
Acropolis Rally winner Jari-Matti Latvala is sold on the looks.
"It's so spectacular," he said. "With the big wings and everything, it looks really good. I would like to drive something like that."
Put the T16 next to any current World Rally Car and it will make it look ordinary. That's because WRC machines are ordinary compared with Peugeot's one-off creation. Loeb had twice the horsepower and only two-thirds of the weight of his DS3 WRC when he launched the 208 T16 Pikes Peak up the hill in Colorado earlier this month. And that's what makes the car special for Loeb.
"It's simple," said Loeb with a smile. "It's one horsepower for each kilogramme."
THE TECH
With the Pikes Peak Hill Climb's 12.42 miles now all completely covered in asphalt, Peugeot built itself a racer, not a rally car, for the Colorado climb. Much of the 208 came from the track, including the 875bhp engine and the big rear wing. The suspension was specifically set up for asphalt, with no give for gravel.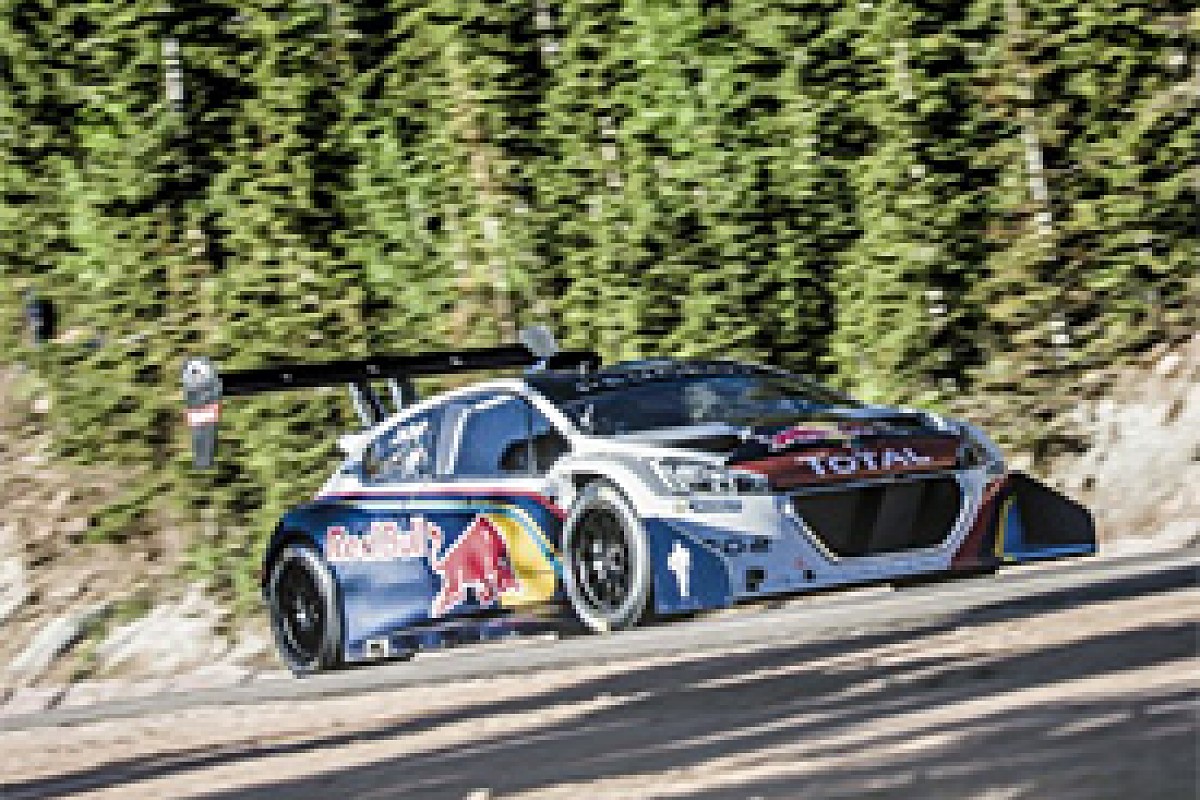 Peugeot built itself a racer, not a rally car, for this year's Pikes Peak
Francois-Xavier Demaison, the brains behind Volkswagen's Polo R WRC, knows he could make the same kind of car work on the dirt, because he's done it. A few years ago, when Demaison was running Petter Solberg's team, he and the Norwegian built a Pikes Peak Xsara.
"Petter's car had the same engine as the 208," said Demaison, "but we had designed a car for the track when it had both surfaces. It was a big challenge to try to put all of this power and torque on the ground.
"The 208 looks really nice with the big wings. It looks fantastic and that aero would work and give so much downforce. And it would be cheaper to build this car than the current World Rally Car - this is a spaceframe with a big engine and four-wheel drive. But it's too dangerous when there are trees at the side of the road."
THE PROBLEM
Latvala puts the task of taking the 208 T16 Pikes Peak into world rallying into perspective. With all that downforce, there would be serious cornering speeds on gravel.
He said: "When Group B was here, the cars were really fast down the straights, but because the suspension was not so sophisticated, you had to slow down a lot for the corners. Now, suspension is so good that you could carry more speed and really attack the corners."
And that's what concerns Peugeot Sport's project chief Jean-Christophe Pallier, the man who created the 208.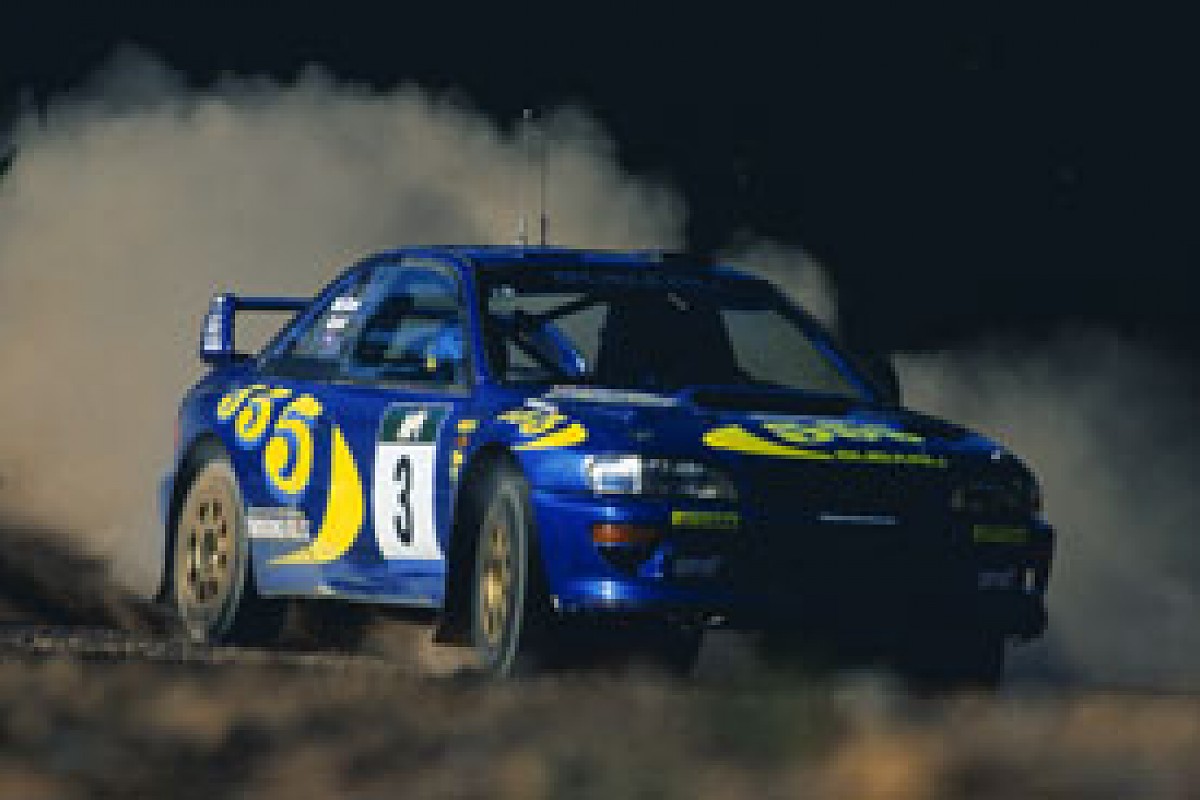 Early WRC cars were meant to look exciting © LAT
"I think most engineers would have a conscience about sending out a car like this on a rally stage," said Pallier. "We have the good fortune to have Sebastien Loeb in our 208 T16 Pikes Peak but not every driver is like him.
"Creating the ultimate in performance is how we have our fun; it's how we express out creativity - also with aerodynamics and new materials as well as power. But we also have to live in the real world; the politics of most manufacturers is different now and the simple reality is that this performance would be too dangerous for rallies.
"It's far too fast: we're talking Formula 1 levels of performance."
LOEB'S VIEW
"I don't think you could ever imagine doing a rally in a car like this," said the nine-time world champion. "This isn't really a rally car. It's a racing car."
The Frenchman's concerns would also centre on the fact that rally cars have to be universal and able to manage surfaces varying from snow and ice to rocks and boulders, broken concrete and super-smooth asphalt.
"Look at the size of it," he said. "It's very wide for most of the roads we rally on and the aerodynamics in rallying are not so important, whereas here it is very important.
"You would never really have the chance to exploit the potential of a car like this on a normal rally. A rally car needs to be very manageable under all circumstances and these cars are just too focused."
Would he like 875bhp when he arrives at his next scheduled WRC round, at home in Alsace in October?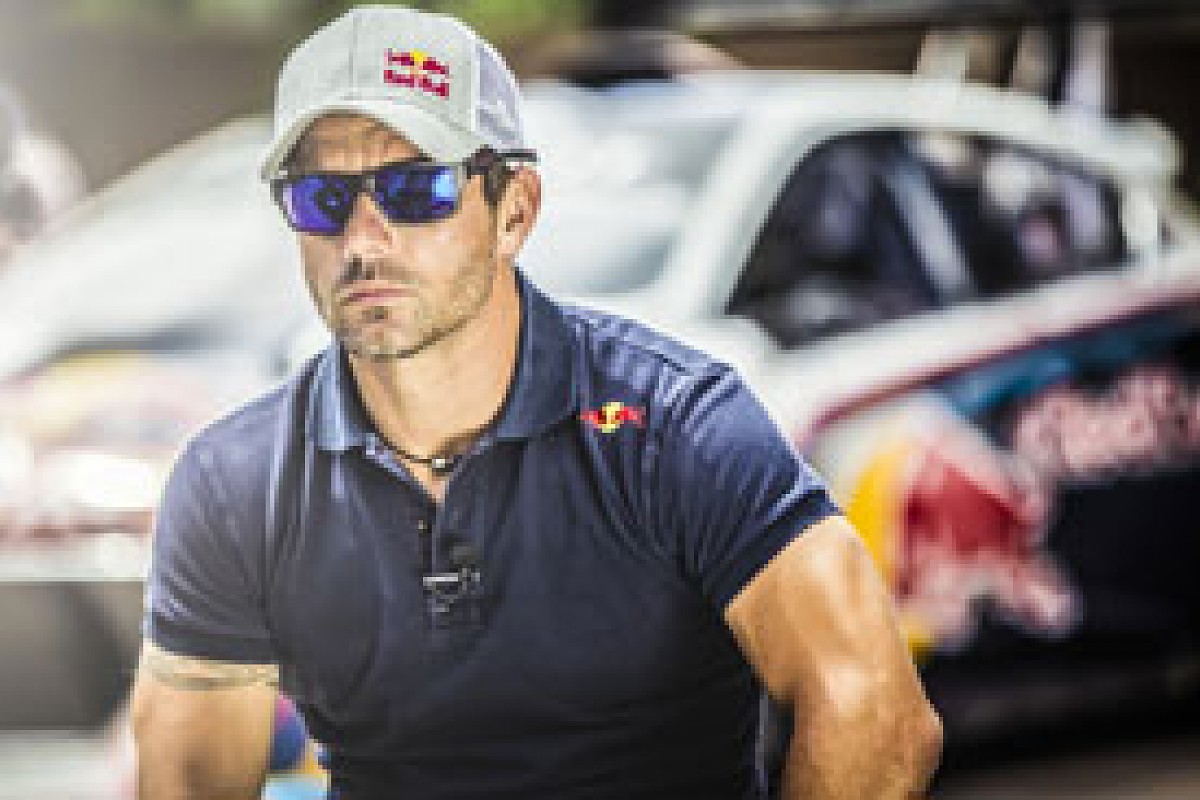 Loeb doubts that additional horsepower would add much to the WRC
"I'm not sure," he said. "I don't think that's necessary. The modern cars are very good; they're so efficient to drive, they let you extract the maximum, and they're a lot of fun on gravel.
"I don't know if you would need any more power, maybe a few more horsepower would be nice on asphalt as we are missing a bit there. But on gravel it's good. I think it's nice to do this race with this car but I'm not sure how much extra having super-powerful cars like this would bring to rallying.
"You'd have to know how to use a car like this; it's not the sort of thing that's well suited to rally roads or to every driver."
THE CONCLUSION
It doesn't look like the 208 T16 Pikes Peak will be present on Rally Finland any time soon. But there are certainly lessons to be learned from Peugeot's beautiful 208 T16 Pikes Peak.
Just look at it. Now make World Rally Cars look like that. Give them more extreme aero, make them wider, make them more aggressive.
All of that could be done overnight, while retaining that all-important identity with road cars and crucial levels of safety. Just as important as the sight, is the sound.
On idle, the 208 is all pent-up aggression, a seething shock of noise waiting to explode. It's Sid Vicious in the Green room. And it makes a World Rally Car sound like Olly Murs learning his scales.