The Romans. Were they really all that? I have to say, I'm starting to wonder. The Roman Empire has been credited with forwarding the world's abilities in such areas as philosophy and architecture. I have no problem with that. In all honesty, I'm not really in a position to question such subjects.
But straight roads? Forget it.
Have you been on the A5 recently? Actually, have you been on the A5 in the past 1600 years, since the Romans departed these shores leaving us with a lane from London to Holyhead?
It hasn't changed much. Granted, bits of it are quite straight, but I'd seriously question the judgement of Curvus Maximus or whichever general was on duty when they got to the top of the road. Straight it is not.
And what's worse, I was late. And the collected blue rinses from every village north of Llangollen had slid behind the wheel of their Nissan Micras and decided to sit behind a caravan, a school bus and a tractor and trailer. Which was following a combine harvester - with a puncture.
At times like these, believe me, the Romans did not do a good job with Watling Street.
My mood was improved only when braking heavily - very heavily - for a tighter than expected square right over a bridge. A half-eaten packet of Revels shot out from beneath the passenger seat. Admittedly, they didn't look the colour nature (Mars) meant them to be, but they tasted vaguely similar.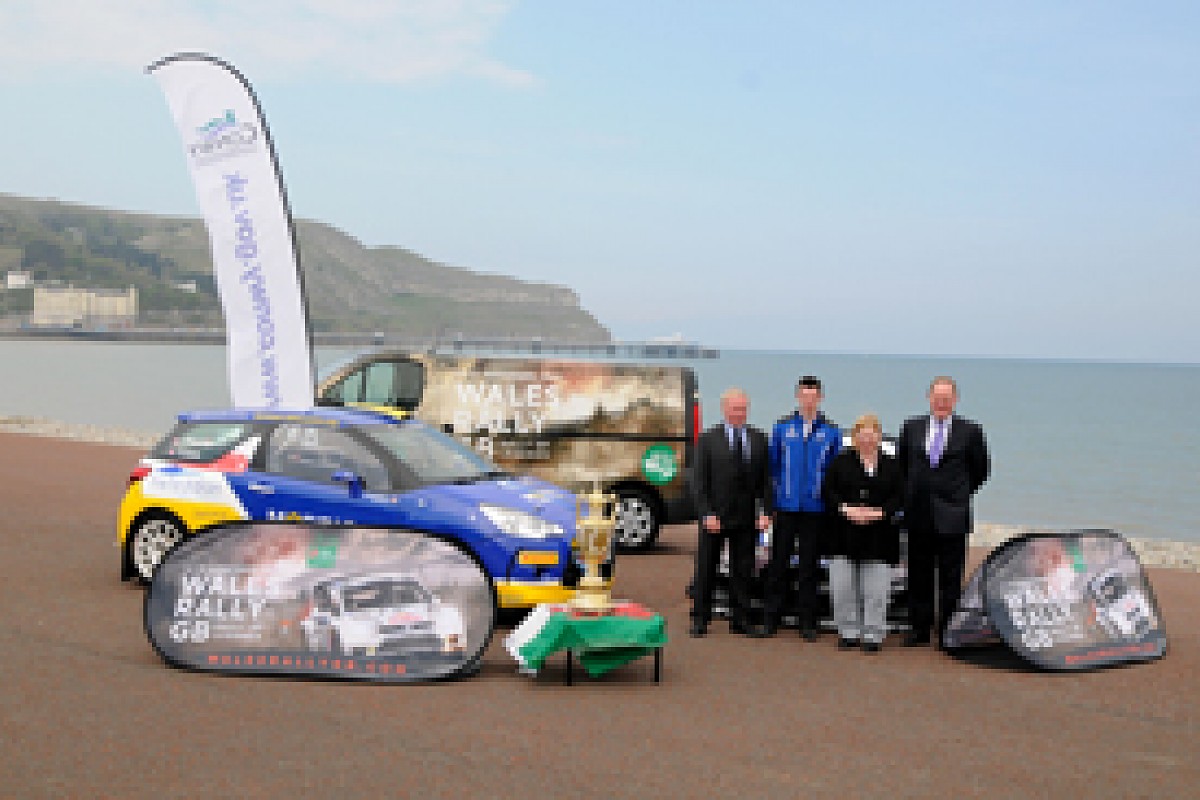 Llandudno was the setting for Rally GB's relaunch
And then I was there. At the seaside, in Llandudno.
Our future.
Usually, it's the predictable stuff I look forward to in this job: giving Jari-Matti Latvala an idea of what his Ford Fiesta RS WRC was truly capable of or hitching a ride with Markku Alen in a Stratos. A meeting in Venue Cymru on a Friday afternoon was not a natural bedfellow for such a list. Or so I thought.
After too many years of fearing for the future of Britain's round of the World Rally Championship, there was an opportunity for those fears to be allayed. But could Andrew Coe and his team really deliver?
There had been false dawns and empty promises in the past. We couldn't take any more of those.
I needn't have worried. Empowered by giants of regional politics for wingmen, Coe took to the floor and spoke passionately about an event for which, in the past, he appeared to have little interest beyond the bottom line.
He talked about our rally like it was his rally. And more than just talk, he delivered. And apparently on every level. Everything you and I asked for has been delivered.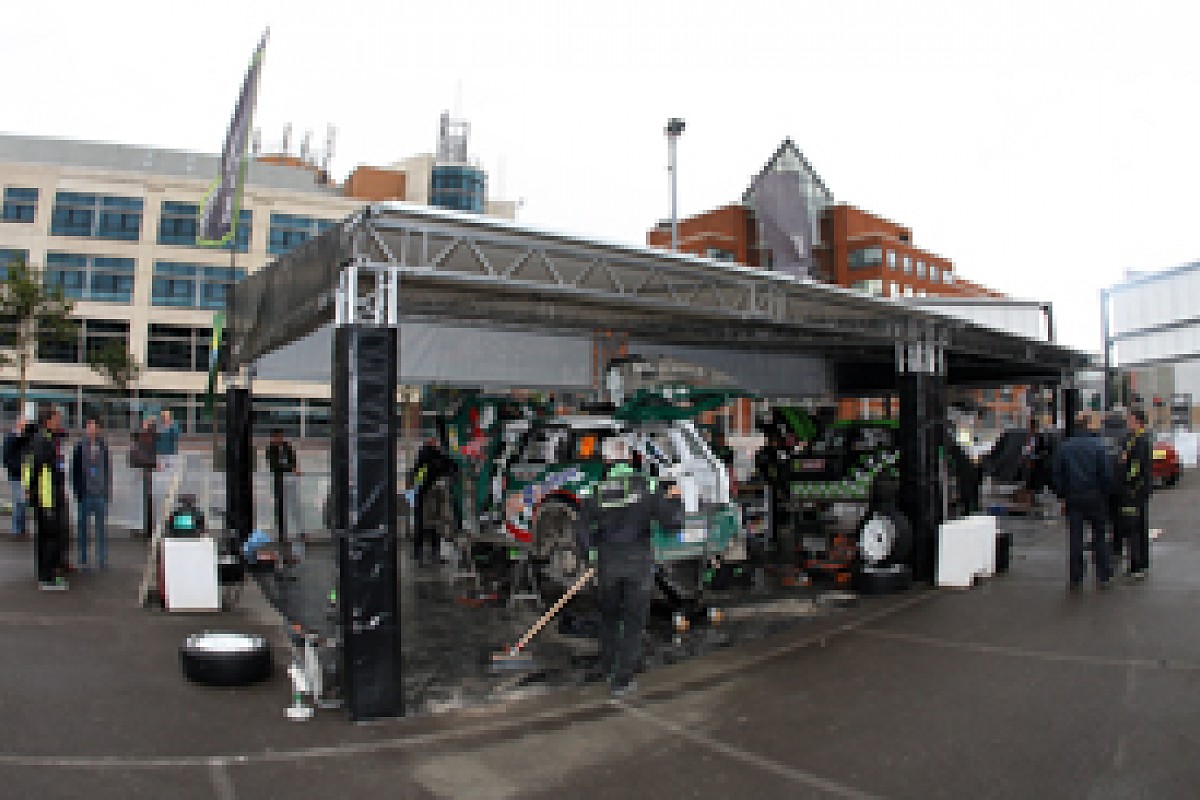 Cardiff used to be Rally GB's home © XPB
Cheaper tickets? Done. Cheaper entry fees? Tick. Night stages? Oh yes. Returning classics? Will Penllyn do for you...? A kiss goodbye to Cardiff? Cracked. A new start? Sorted.
It was difficult not to get caught up in the enthusiasm of the moment. In fact, it was impossible.
And that reminded me of the same event a few years earlier.
Wednesday July 22, 2009. The Millennium Centre, Cardiff. A dark day for Rally GB.
Rally GB was launched that day. Wales Rally GB was supposed to have been launched, but the Wales bit was missing. And that was bad for our rally. And Coe could come up with 1.5 million reasons why it was bad for his rally.
The only time, it appeared, the words 'Wales,' 'Rally' and 'GB' would be seen on the same sheet of paper again would be on the documentation for the rapidly approaching legal battle.
At that time and in that launch, Coe's demeanour was entirely different. Confidence was all-but gone, the event was firmly on its arse. Entrenched on the south coast and unloved by a host city that had never made any effort to embrace it, despite Cardiff City Council's best efforts, Rally GB looked to be on the fast-track out of the championship.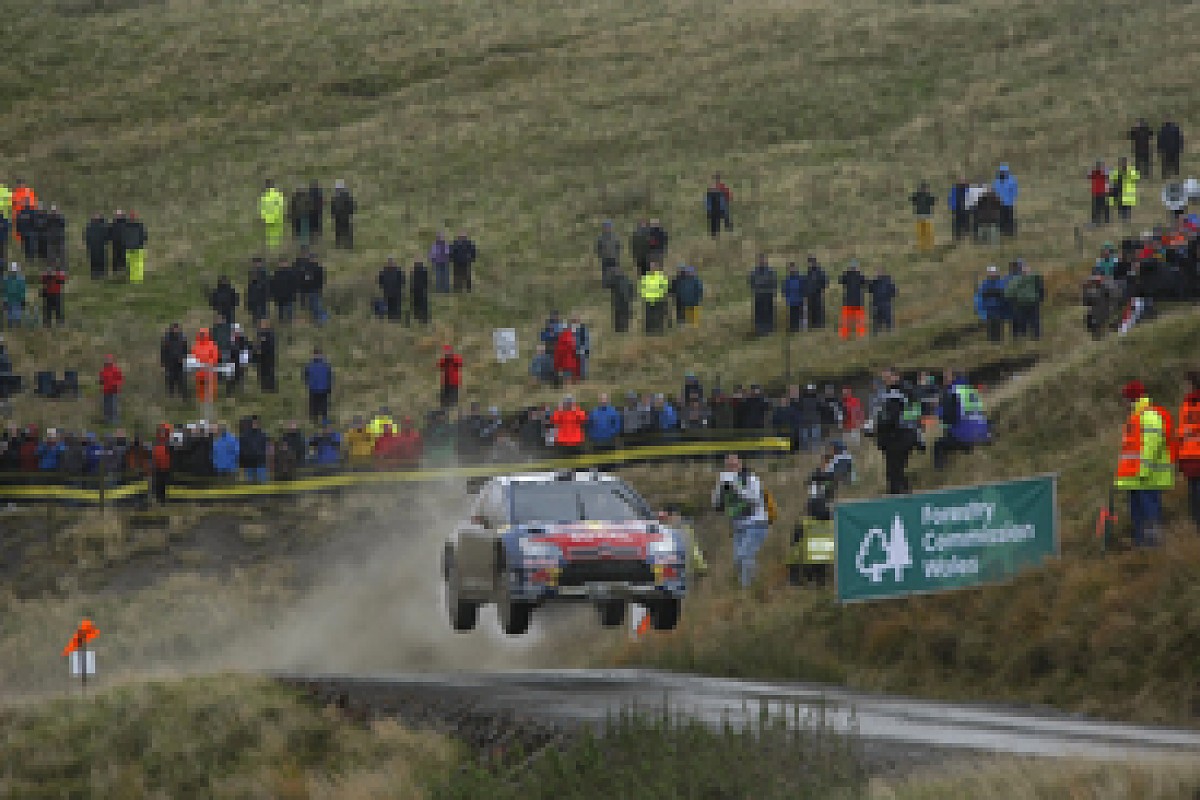 Rally GB's relationship with Wales has been a troubled one © LAT
And the FIA's top rally man Jarmo Mahonen said as much.
"Get out of Wales or you're gone," was the meaning in the Finn's message. As it turned out, Mahonen's big boss, the FIA's biggest of bosses, Mr President himself, reportedly stepped forward. Jean Todt appeased British fears.
The main concern then was complacency. Safe in the knowledge that he had the ultimate backing, would Coe take his foot off the gas? No.
We saw the seeds of change sown last season, when there was a tacit admission that the product on offer in Britain was simply not good enough. And that was reinforced by the news that Rally GB sat third from bottom in the league table of world-class rallies. Todt on side or not, no rally could survive successive seasons in the drop zone.
"I told the team," Coe said to me last week, "that with everything in place we could turn this thing around completely in one season. We knew where we were and I told them we could be at the top of the table this time next year - and that's the aim."
And last Friday went a long way to cementing those ambitions. Relations between Coe and the most powerful politicians in Welsh Government are better than ever before and, providing there's a place on the calendar for an event with such potential, the deal between the principality and our WRC counter is safe for three years. Not all WRC rounds enjoy such a financial comfort blanket.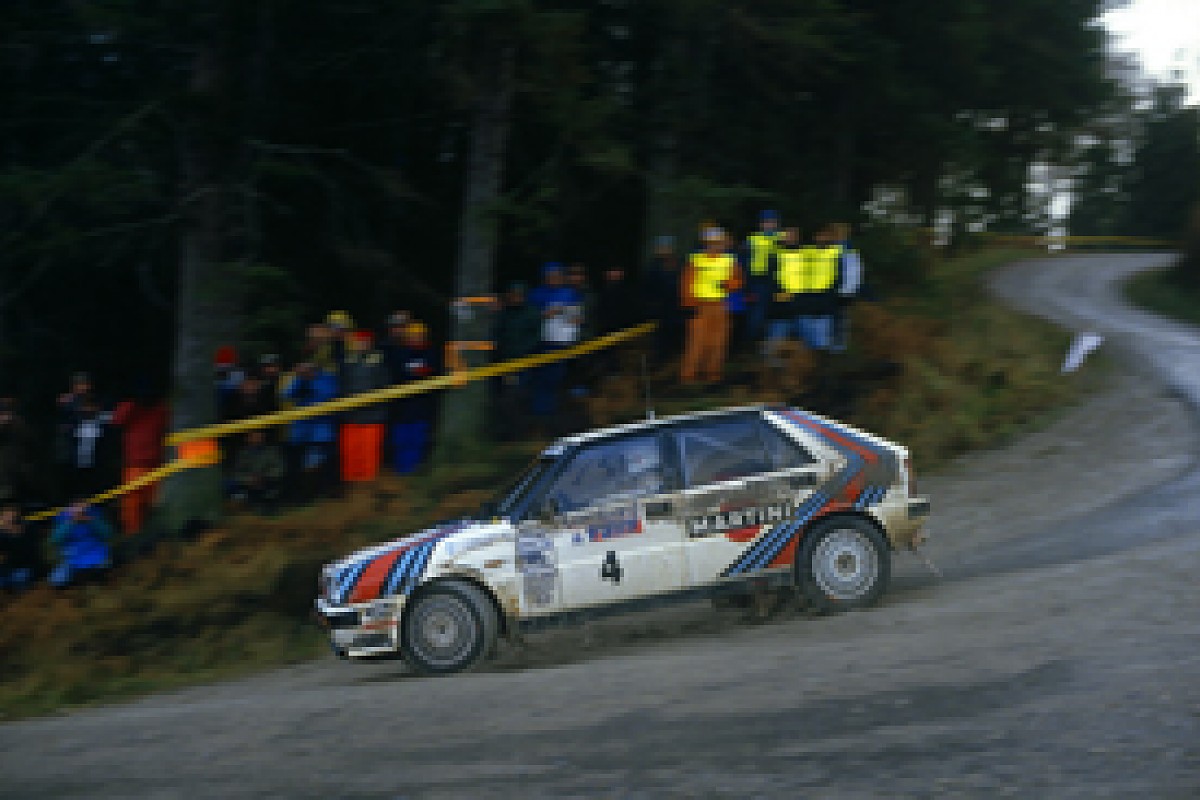 Juha Kankkunen and Lancia head for victory in the 1987 Lombard RAC Rally © LAT
The difference now, however, is that the event organisers have been left in no doubt by Edwina Hart (Wales's minister for the economy) that failure to fulfil obligations will not be tolerated. Cruising is not an option; the millions required to run a world championship round are available - but they must be earned.
And it would be a brave man who faced Hart to admit failure.
I know there are thousands of you out there who wanted ever-widerscale change on Rally GB. There were those of you who wanted out of Wales altogether in a move that would return the event to the days when the word Lombard and the letters R, A and C were on the door of every competing car.
The simple fact is that there was no commercial appetite for such a move. There was no Lombard, no Network Q or Daily Mirror. There was no title sponsor coming along to fund a nationwide week of fun and fever from the Scottish forests to the backyards of middle England's landed gentry.
A regional backer, and its associated geographical constraints, was the only option. Yes, there was talk of Newcastle-this, Sunderland-that and Yorkshire-the-other, but when the time came for the talking to stop and the transferring of funds to start, Hart was the only one ready to commit.
So, let's be grateful for a minister with fever, an eye to the future and a realisation of just what our dream can be worth.
Now, if the good lady Hart could just bring those Romans back to straighten out the road, North Wales will be - as my son would say - shinier than ever.