So, this week... let me think. Bullfighting? Pulling the legs off spiders? Hare coursing? Babycham drinking? Nope, I don't think a defence of any of those could be quite as controversial as my column last week.
You're not fans of the powerstage having a hand in the overall classification, then? You should have been clearer about that...
In my defence - and without wishing to dig myself in any deeper - my motivation was one of looking to improve the broadcaster offering from the World Rally Championship. To try to get our sport back where it belongs.
And, while I'm not going to go on much more about the political side of the sport (and run the risk of another trial by Twitter), it is worth talking about the next two weeks.
In the past few years, we've had quite a few pivotal moments in the WRC. And, inevitably, the pivot hasn't done us any favours. Metaphorically, the slice of toast that has fallen on the kitchen floor has invariably landed butter-side down.
Most recently, the way to avoid the whole butter-on-the-floor scenario has been not to spread any on the toast. In fact, the toaster has been largely redundant since the start of the year. Until now.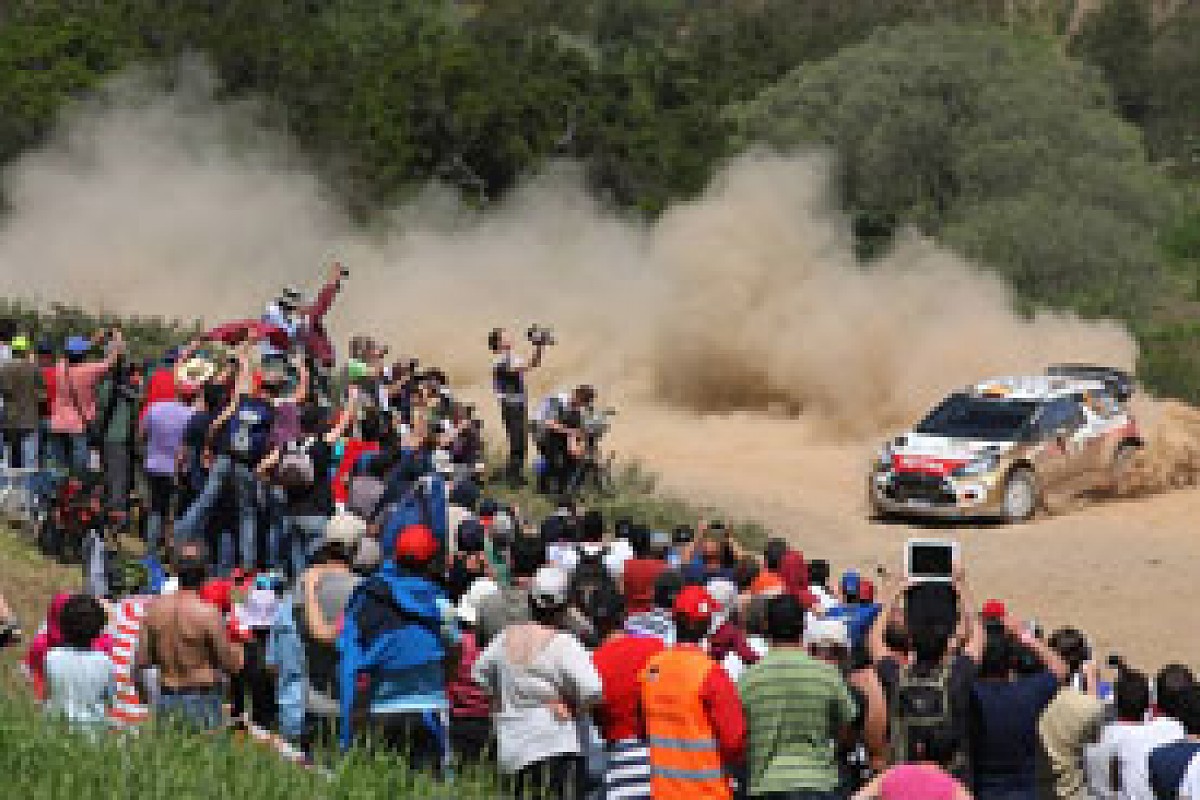 A new roadmap for the WRC's future is being worked on © XPB
Fire the toaster up! We're ready for buttering again.
After plenty of negative moments in the WRC, the series finds itself once again at the start of a crucial fortnight. And this time, let's hope against hope against hope that we come out of May with plenty of positivity.
And toast on a plate, complete with butter. And Marmite...
The FIA, the promoter and British sports consultancy firm Portas have been working on a roadmap for the future of the WRC. I know, we've seen one of those before. Unfortunately, the last roadmap was drawn up with the best of intentions, but only served to guide a Russian into hot water and our sport into deep water.
The WRC's second roadmap, which is being talked about along the corridors of Place de la Concorde power as you read this column, is very much an evolution of the first one; we still want the same things and we're still restricted by the same conditions.
But, with a more, hmm, how to put this... solid investment structure in place for the future, it looks like things are about to start moving. Which is very, very good news, because there's been growing unrest in the series about the lack of movement in the first part of the Red Bull Media House and Sportsman Media combined tenure of the promoter's seat.
Isn't it odd how we all nodded sagely at the end of last year when they talked about needing the first six months to get to know the sport, to find their feet.
"Don't," they told us, "expect any movement for the first half of the year."
Absolutely. Completely. Total common sense. No movement expected.
We'd barely got past Sweden in February before the murmurs began. And by Portugal, I was just as bad.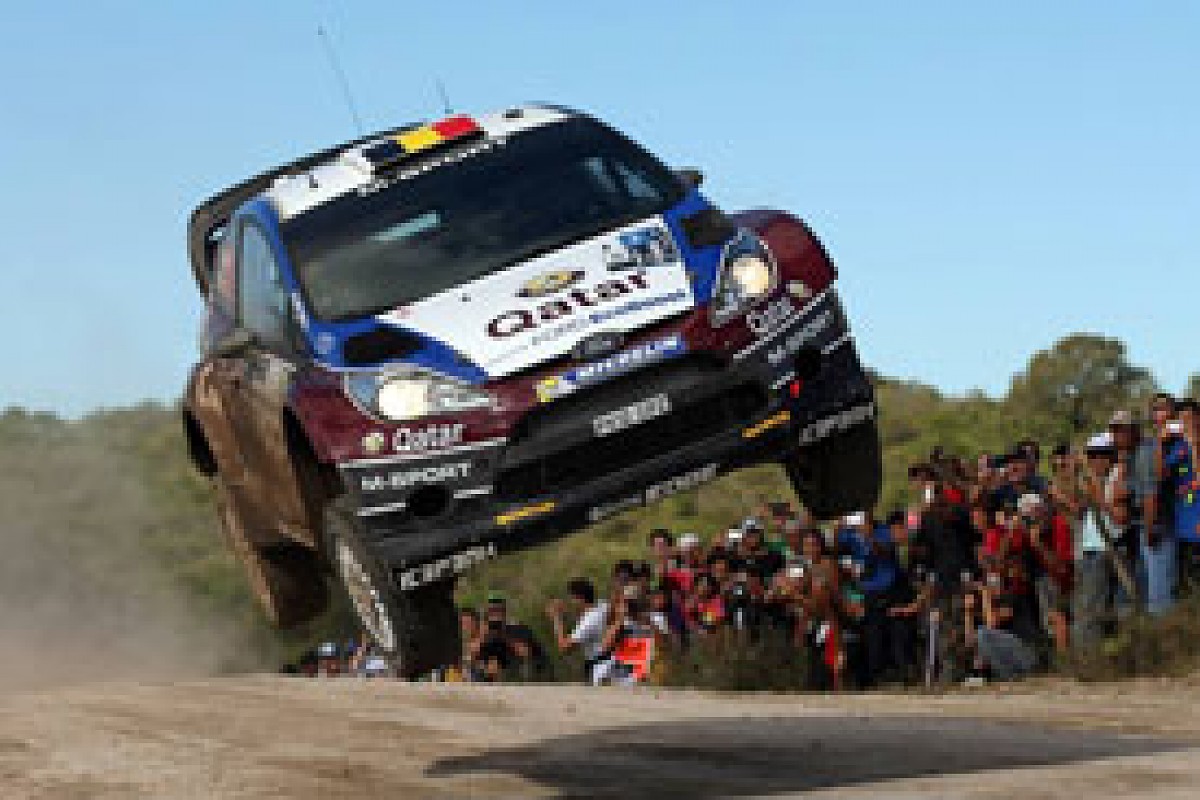 New promoter Red Bull warned not to expect instant changes © XPB
"Come on!" the service park collectively commanded, "do something!"
But what about the no movement thing?
Forget that! Nothing's moved for ages...
About six months?
The culmination of the next two weeks is the WRC Commission meeting, when everybody gets a glimpse of the future. And, if everybody likes what they see, it goes on to next month's World Motor Sport Council meeting at Goodwood, where our future prosperity will be rubberstamped.
Imagine that, how cool would that be? The WRC to be future-proofed at one of Britian's most fever venues - it's just a shame the WMSC members couldn't head up the hill to the Hannu Mikkola-designed forest rally stage and sign it off there.
But now, enough. Enough meetings, enough politics, enough talking.
Let's watch.
Have you seen this?
If not, watch it now.
It's Sebastien Loeb testing Peugeot's 208 T16 Pikes Peak for the first time, and it's precisely why we all love this sport. And it's why Loeb loves this sport.
As with everything else about this Peugeot/Red Bull project, the film is very cool (except the part where Sebastien appears to jump from his helicopter carrying a handbag). I've loved all the grainy pictures, full of art as well as purpose. And talking of purpose, the 208 is all about purpose.
Loeb's driven a lot of quality motors in his time; beyond sport, he's one of the few who have taken on and tamed a Bugatti Veyron. Which is why it's so mega to see the look on his face when the spark flicks just behind him. A tiny, right-footed prod and there's a moment when it looks as though he's lost for words. Certainly, he's lost in his own world.
Wiping a bead of sweat from his brow, he's ready.
It's time to move. Watching those fat slicks grabbing at the French asphalt gives some hint at the madness that lies beneath the carbon bodywork. Out on track and, for a while at least, around half of the 875 horses are left alone. But even on a trailing throttle, this thing sounds wonderful, burbling and chugging like a Group 4 grunter just waiting to be booted.
And when it is, the world stands still. Grunting gives way to a beautiful music.
But now Loeb's focused, with the same casual intensity we've seen onboard during 78 world rally wins.
This is a special car and a very special man.
And now we wait. We wait for one week in June. And June's final Sunday.
Go on, watch it again. I'm going to...