What happened to the world's fastest rally drivers being the bravest of the brave? Happy to be flat in top over a blind crest on somebody else's say so, change apparently has them running for cover...
Once the fight had gone out of the fight (following Sebastien Ogier's nosedive into a ditch and puncture allied to Sebastien Loeb's brilliant brilliance), the service park on last week's Rally Argentina turned its attentions to another matter: the plan to revolutionise the way rallies finish.
The plan, in a nutshell, is to bin the three-point powerstage and use the event finale as a way to decide who finishes in what order throughout the top 10.
First and second battle for the win; third and fourth for the final podium spot; fifth and sixth for fifth and so on all the way down to the ninth versus 10th scrap. Except it would be done in reverse order, building up to the battle for the top step.
I'd heard about this one a while ago, but at that time it was little more than a vague idea, which had leaked out of a brainstorming session. Down the pub.
Not any more it's not. It's now on the agenda for the WRC Commission meeting later this month. It's going to be talked about at the highest level of our sport.
The opening paragraph at the top of this column is the view from the side of the fence in favour of such seismic change. The view from the other is equally incredulous.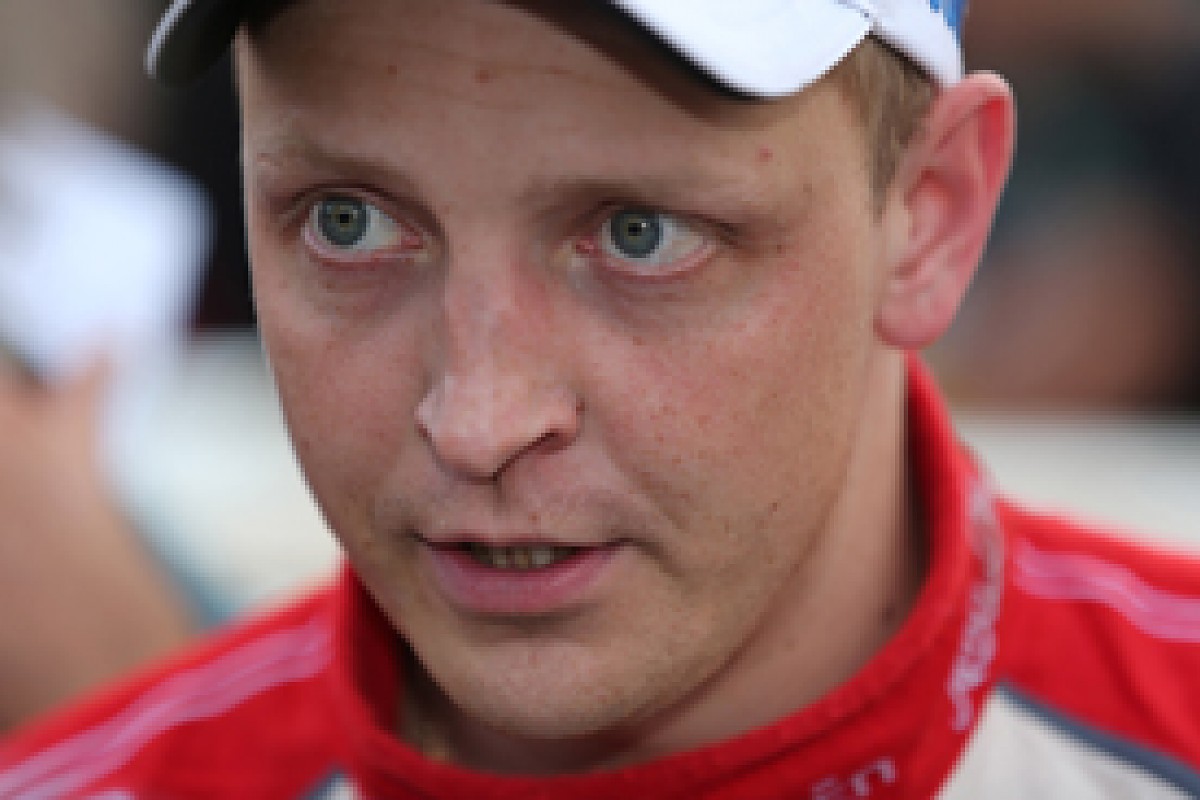 Hirvonen immediately stopped grinning when he heard the power stage idea © XPB
When I quizzed Mikko Hirvonen on the subject he grinned at me. Then realised the question was real.
"That's really, really stupid," he said. Not grinning anymore.
The problem the drivers have is that they don't want to drive flat-out for 250 miles to get into a rally-winning position, only to lose it on a five-miler.
I sympathised completely. Hirvonen was right. They were all right. This was ridiculous. Totally, totally ridiculous. Why this constant fiddling with our sport? First we had superally, which redefined the meaning of retirement. It now means taking the rest of the day off.
Then we had the powerstage, more fluff to try and win over a mass population clearly lacking the attention span for anything longer than the latest offering from Will.I.am.
What happened to our sport selling itself? The world's fastest drivers in the world's most exciting cars on the world's most treacherous roads. At speeds we wouldn't even dream of.
Isn't that enough?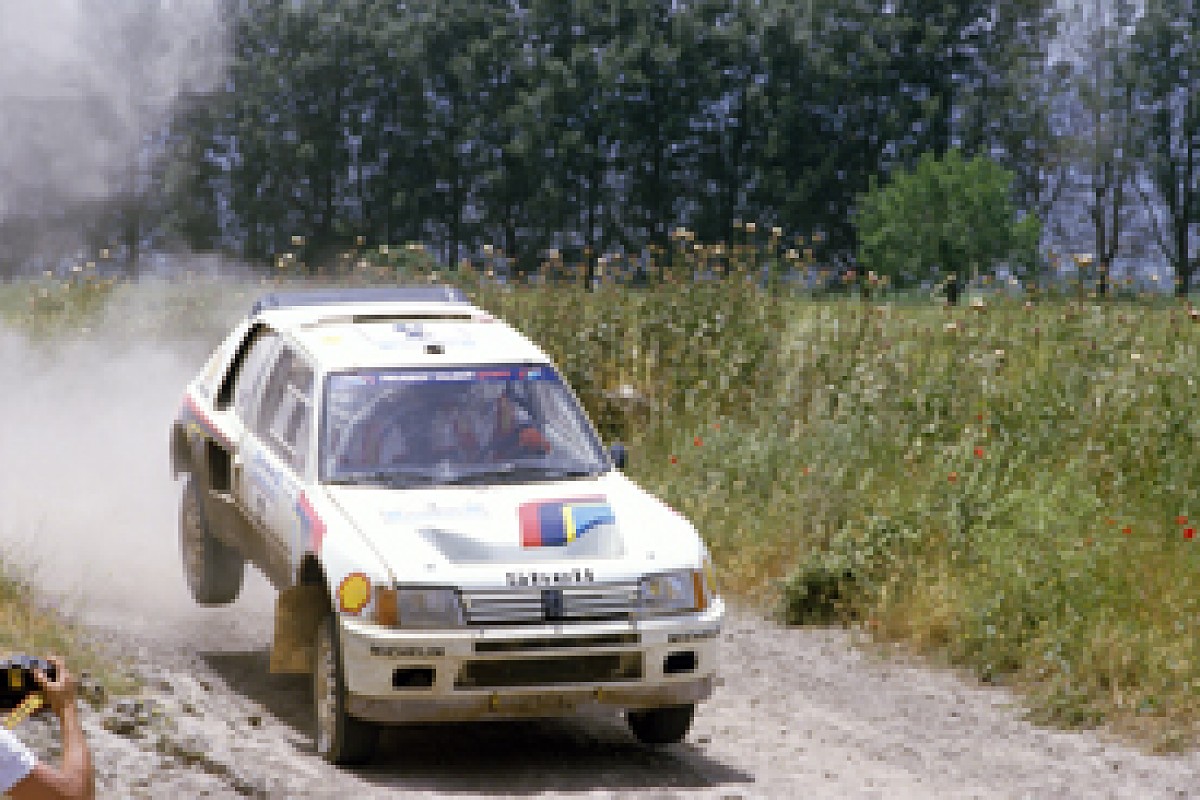 Die-hard rally fans tend to be protective of the sport's traditions © LAT
Turns out, it's not.
Turns out, it's not even close.
Trust me, you won't find a more traditional sport watcher than me. I voiced my concerns over Twenty20 to the ECB 10 years ago and whinged to Rugby World about the introduction of a play-off system in England's premiership a few years later.
What on earth was the point of both of those. Anybody who was anybody knew a game of cricket went on for five days. Anything less simply wasn't... And the same for rugby; it was all about the season-long fight. Not some made-for-telly, meaningless 80-minuter.
How wrong was I?
T20 and the premiership final have helped transform their sports and make them even more appealing. Welford Road was a sell-out last Saturday for Leicester Tigers' last match of the regular league season and how many seats do you think will be free on the opening day of the Ashes summer at Trent Bridge in July? I'll tell you... none.
And here's something else I'll tell you. Right now, the WRC's in serious trouble. Yes, you and I know how good it is; you and I know just how spellbinding it is to watch Loeb driving Condor like the clappers. But nobody else does.
In its heyday in Britain, the WRC attracted huge crowds and prime-time TV © LAT
Cast your mind back to ESPN's coverage of the WRC in Britain. Remember that? Probably not. Not unless you were one of the couple of hundred or so who watched it.
Couple of hundred!
Numerous contributing factors have hindered us, including the loss of manufacturers (a contributing factor in the dearth of drivers, and therefore heroes); Loeb/Citroen domination; that shoddy Russian fella whose actions stiffed Portsmouth football club and the WRC.
The above knobbled the WRC worldwide. It was way worse in Britain.
For us, the loss of Colin McRae and Richard Burns and a troubled home round of the championship compounded all those other factors and sent the sport sailing into the perfect storm.
The upshot was zero mainstream media interest and a number of television viewers who could fit into five Minis and five phone boxes (the most people to fit in a Mini is 28, the most in a phone box 14).
This cannot continue. And it's for this reason that I cast aside my traditional sporting values and listened to commerce, pragmatism and reality.
Fact is, what's being suggested makes sense. What we need right now is drama in the WRC. Yes, yes, I know all about the drama that you and I see. But, for the reasons outlined above, that drama has no mass-appeal. We have to offer people the chance to dip their toe in our water, before jumping in.
And this could be the way to do it.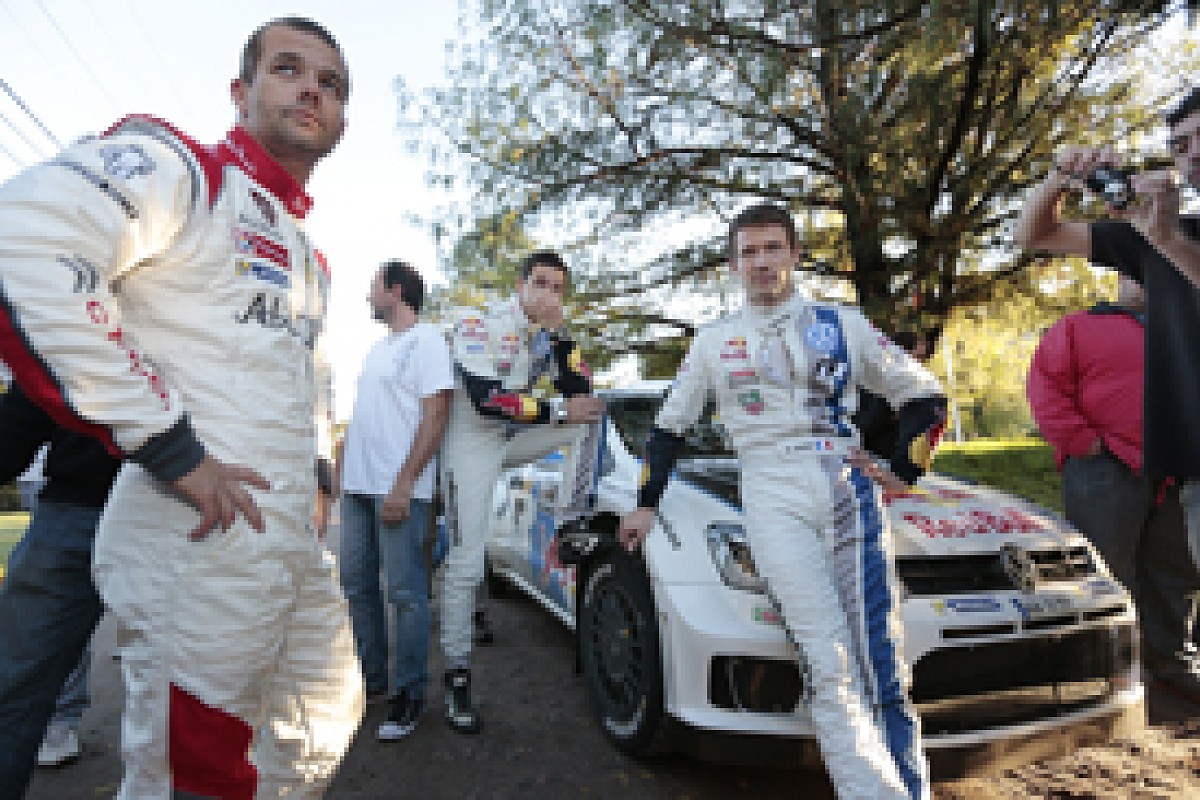 Swapping one dominant Seb for another is not good for the WRC's mass appeal © LAT
WRC promoter Oliver Ciesla has discovered that there is no real interest in the powerstage. Why would there be? Prior to last weekend, Sebastien Ogier had won them all and before that another Sebastien had done pretty much the same job. Power stage? Nobody cares.
Citroen boss Yves Matton's suggestion is to put the powerstage after the finish, then let the drivers really let it all hang out in a flat-out chase for... three points. I like the idea, but I still don't think it's radical enough.
The powerstage must be something worth fighting for. It has to mean something. And deciding the outcome of a rally is certainly worth watching. Whether or not it's of sporting value or in-keeping with tradition is, unfortunately, not a question we can afford to answer. Fact is, we need to make the WRC more promotable and more marketable; we need the promoter to be inundated with broadcasters fighting over domestic and international television rights.
And to do that, we need radical change. We need a revolution.
Once we've done that, once the revolution is over and the WRC is back on BBC with nightly reports and an hour-long final-day live show, only then can we think about our heritage. Because by then, we will have woken the wider world to our world and they too will sit transfixed by rally drivers doing what rally drivers do.
And once the Beeb's back, the manufacturers will follow and we Britain can start to look forward to the next generation Burns-McRae.
But, before then, I'm afraid we have to put our feelings to one side and let the sport's promoters and rulemakers do what's best to widen its appeal.
And that, I'm afraid, includes you drivers. If you don't like what's coming, then go home.
Heading back to top of this story, if you're the best - and you all believe you are the best - what are you afraid of? You're only gambling on one position. And just imagine the potential global appeal if this thing takes off.
Yes, I did use the word 'if'. There are no certainties with this, no guarantees of success.
But the ball's just going to sit there if nobody gives it a kick. And only time will tell if it's kicked in the right direction.