Brace yourself for the banal. It's coming. And, in my opinion, it couldn't be a worse reflection on the reality of the monstrous battle awaiting us in Argentina.
"So, Sebastien [either], how important is it to beat Sebastien this week?"
Loeb: "It's not the most important thing for me. I haven't driven since Sweden, I want to do the best I can."
Ogier: "I don't need to beat him, he is not my rival for the title."
Fast-forward to the end of San Catalina-La Pampa, Thursday morning's first meaningful stage of this week's Rally Argentina. Both of them will be looking at Sebastien's time; theirs first, then the other one's.
Much as they will try to play it down, and they will, there's needle in this one. And not without good cause.
Loeb and Ogier developed mutual distain when Citroen team-mates in 2011 © XPB
Two years ago, Ogier talked of Loeb crying to the Citroen team management until he got his own way, while Loeb fumed about then Citroen team principal Olivier Quesnel favouring Ogier's aspirations on the Acropolis Rally above the team's season-long effort.
"It makes me laugh," sneered Loeb at a late-night service in Loutraki.
Those words rocked Citroen to its core. The world had never seen Loeb like this. And Citroen had never felt so exposed, so vulnerable. Citroen was a team made of those who knew nothing but winning and world domination. Bickering and infighting were entirely foreign to them.
Understandably, after years of trouble-free success with Loeb and Dani Sordo, the perception was that Ogier brought this trouble to Citroen's Versailles front door.
So Ogier was shown the door at the end of the year. Along with Quesnel.
There were times when Loeb and Ogier could barely be in the same room as each other - the team meeting in Loutraki being one such occasion - but those days are behind them now. They've moved on; just not quite far enough for this week not to matter.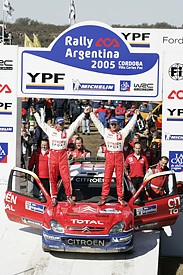 Loeb's Argentina winning run began way back in 2005 © LAT
And this week is shaping up to be an absolute cracker; a fight with a real edge to it. Loeb beat Ogier on the Monte; Ogier beat Loeb on the Swedish. And now Argentina. Loeb hasn't lost in Cordoba for eight years; Ogier hasn't lost this year since January.
One of those winning runs will come to an end on Saturday.
While working on this story and building up the fight between the two Sebastiens, I feared for a moment that maybe I was making too much out of it. One senior member of the service park commented: "This isn't about which of the two's got the biggest dick, you know..."
No. I reckon this battle is even more important than that.
Volkswagen's technical director Francois-Xavier Demaison is always worth a chat and having talked through the Polo's transmission problems in Portugal, I asked his opinion on the week ahead.
Typically modest, Demaison shied away from talk of more domination.
"If we can fight with Loeb then I will be happy," he said, "because it means our car is competitive. But if Loeb wins and we are second, then my wife will be happy and we will be happy."
Demaison's wife is Citroen's PR star Marie-Pierre Rossi. And Volkswagen is still banging the 'podium's a success' drum.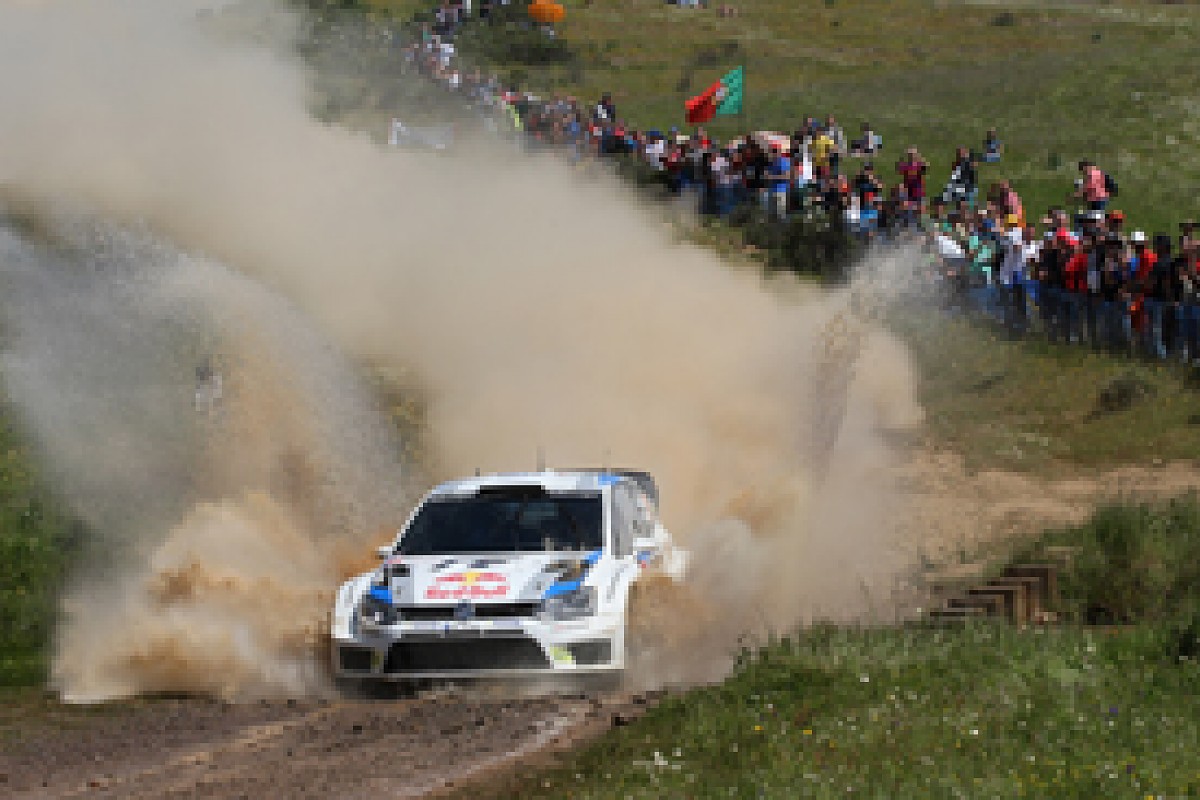 VW showed signs of vulnerability in Portugal © XPB
Demaison did, however, raise an interesting point. Why, he pondered, did everybody continually expect the Polo R WRC to win?
I referred him back to the last three rounds of the WRC, where Ogier has not only won the event, but also bagged the power stage three-pointer as well. He pointed me in the direction of the Hannover communication that talked at length about 2013 being a development season.
"Watersplashes," he said, reaching for an example of the German team's inexperience. "We don't know how the car will react to the watersplashes. Of course, we have tested the car in the water in Europe, but this is not the same as the watersplashes in Argentina."
And Demaison knows only too well of the havoc forceful water can wreak on rally cars. His former employer Subaru was forced out of this event when a redesign of the under-bonnet aero on the Impreza was found wanting when the cars hit the river crossings at anything less than walking pace.
At the moment, Volkswagen has the look of a team that could walk across the watersplashes.
Or at least it did until Portugal. Last month's Algarve-based event - complete with significant mechanical failures on all three cars - gave the rest of the service park hope that maybe Volkswagen's steamroller might run out of steam every now and then. It might. But there's a strong argument that the team's only just building up a real head of steam.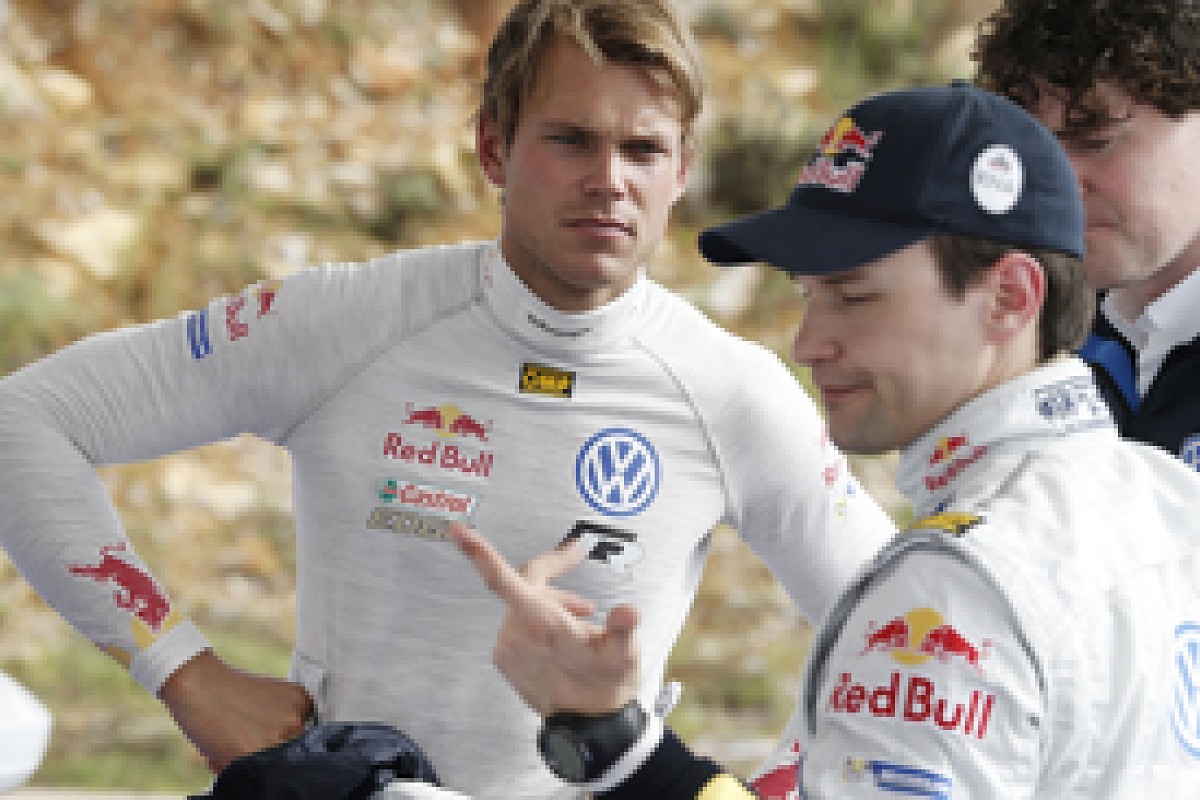 The addition of Mikkelsen gives VW even more strength © LAT
Ogier's team-mate Jari-Matti Latvala got his head down and drove in Portugal, revealing a quick glimpse into the kind of devastating pace of which he is capable. This week, the Finn gets his Polo set-up like he really wants - dialling out some of the understeer will give Latvala the more balanced car he craves - and the chance to upset the Seb-Seb start to this column.
And if Ogier and Latvala hit the rocks, then there's VW's two-time Intercontinental Rally Challenge champion Andreas Mikkelsen, a man more than capable of filling a podium spot in the absence of the other two Polos. Volkswagen's bases are covered.
Without Loeb, Citroen's bases have been badly exposed.
All the pre-season talk was about this being Mikko Hirvonen's year. He was a shoo-in for the championship. Surely? After finishing second to Loeb for so many years, take Loeb away and he's the champion.
There's no doubting Hirvonen's consistency. He finishes rallies, he bags points and he's as reliable as they come. But is he the quickest of the quick? Not right now he's not.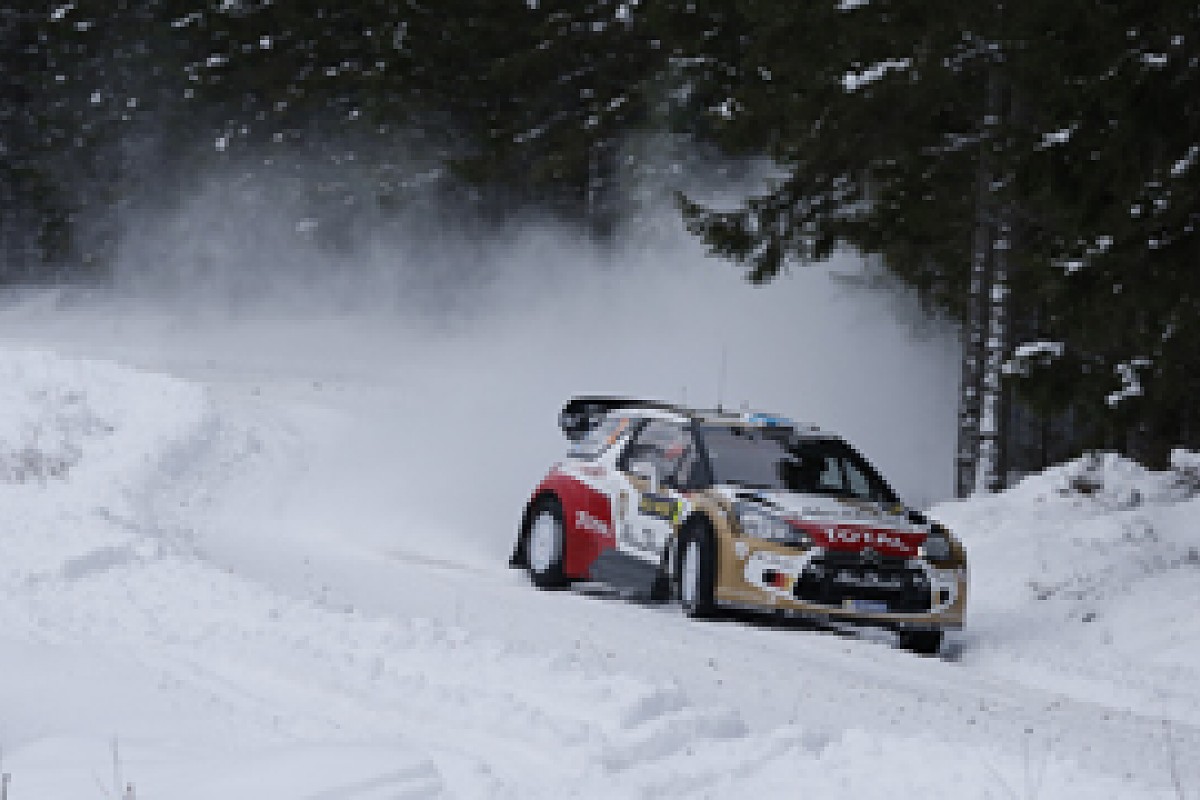 Hirvonen squandered a major opportunity in Sweden © LAT
Crashing in Sweden was a catastrophe for Hirvonen. He could and should have won that event and doing so would have set him up for the early gravel rounds. Instead, he went to Mexico on the back foot and was smashed to the boundaries by an increasingly confident Ogier in a clearly very, very quick car. And Portugal wasn't much better for Hirvonen.
Having shaken off the number two tag (largely natural ascendancy following Loeb's departure), he needs to find some speed. Hirvonen's co-driver Jarmo Lehtinen is not a man to shy away from the truth.
Staring at the three-minute gap between his car and the Polo out front. Lehtinen murmured: "Something has to change."
When I asked what he had in mind, his reply was as straightforward as they come.
"We have to go around the corners faster."
And, for their season to have any credibility, to give Citroen a reason to remain in rallying, and for the good of the championship and all those associated with it, that pace from apex to exit had better start quickening this week.
That said... who's your money on?
Seb or Seb?