Some think Jan Kopecky drove the fastest Skoda on Gran Canaria last week. Wrong.
The taxi driver who took me from Las Palmas airport to the service park was definitely quicker. And it's a shame Skoda pumped all that cash into the Fabia S2000, when an Octavia Estate with a shed-load of miles on the clock and an orange light on the roof clearly has so much pace...
But what my taxi driver had in pace, he lacked in knowledge.
Two days, he told me. Two days was all it ever rained on Gran Canaria. And, luckily for me, those two days had been and gone in 2013. Happy days. And, clearly, sunny days.
Gran Canaria had a third day of rain this year. Last Friday.
One thing the Carlos Sainz of cabbies did get right is the number of people he'd had and would be having in the back of his flying Octavia last week. "It's the Las Palmas Rally!" he shouted with massive enthusiasm.
"Everybody is coming for the race!"
Unwilling to slow his flow, I didn't point out that the third round of the European Rally Championship was actually known as the Rally Islas Canarias on account of the fact that it ventured outside of Las Palmas.
In fact, I was quite keen for the conversation to end as soon as possible. He talked, you see, with his hands. Which made talking while driving and interesting expedition. I was also bitterly regretting his offer of sitting in the back as he absolutely insisted on making eye contact while talking (and waving) with such enthusiasm.
Kubica was flying before he crashed out
So, there we were, scything our way through the traffic, being steered by his knees as he sought to make a point and with only one of us looking at the road ahead... me.
I pretended to be on my telephone. That worked. I engaged in an imaginary conversation and he returned to the matter in hand. Feeling a bit rude, I ended the call. "Kubica!" he shouted. "You like?"
Without waiting for an answer, he launched into his opinion on Robert Kubica. Good, he felt, but not great. Good, but not Fernando Alonso. But incredible that Kubica was in Gran Canaria.
So good, in fact, that his Skoda was going to be wheeled out for some spectating on Saturday morning.
Good job he didn't go on Friday, what with all than rain that wasn't coming.
You couldn't fault the fella for his fervour or his fever. It certainly gave me an early insight into the Kubica effect.
And what a treat it turned out to be.
Having heard the fella lauded as one of the if not the most naturally gifted driver ever to walk the earth, his billing couldn't have been bigger. And for eight stages, he lived up to and beyond that billing.
And then the chatter began. I made the mistake of peaking into forums between stages on Gran Canaria last week to see the RK reaction. And I have to say, I was disappointed to see so much debate about how superior Kubica's Citroen was. Tempted as I was engage in this debate, I decided to talk to somebody in the know first - so at least I might have an idea of what I was talking about. There's a novel idea...
So, I spoke to the driver who surely has more knowledge than any other driver on the whole Super 2000, Regional Rally Car and R5 debate. Step forward Matthew Wilson.
Matthew has completed mile after mile after mile of testing in every kind of Ford Fiesta imaginable. So if anybody knows whether it was the car or the driver winning every one of those eight stages on Friday, it's him.
Here's what he said.
"In the wet, the Regional Rally Car is definitely going to have an advantage," said Wilson.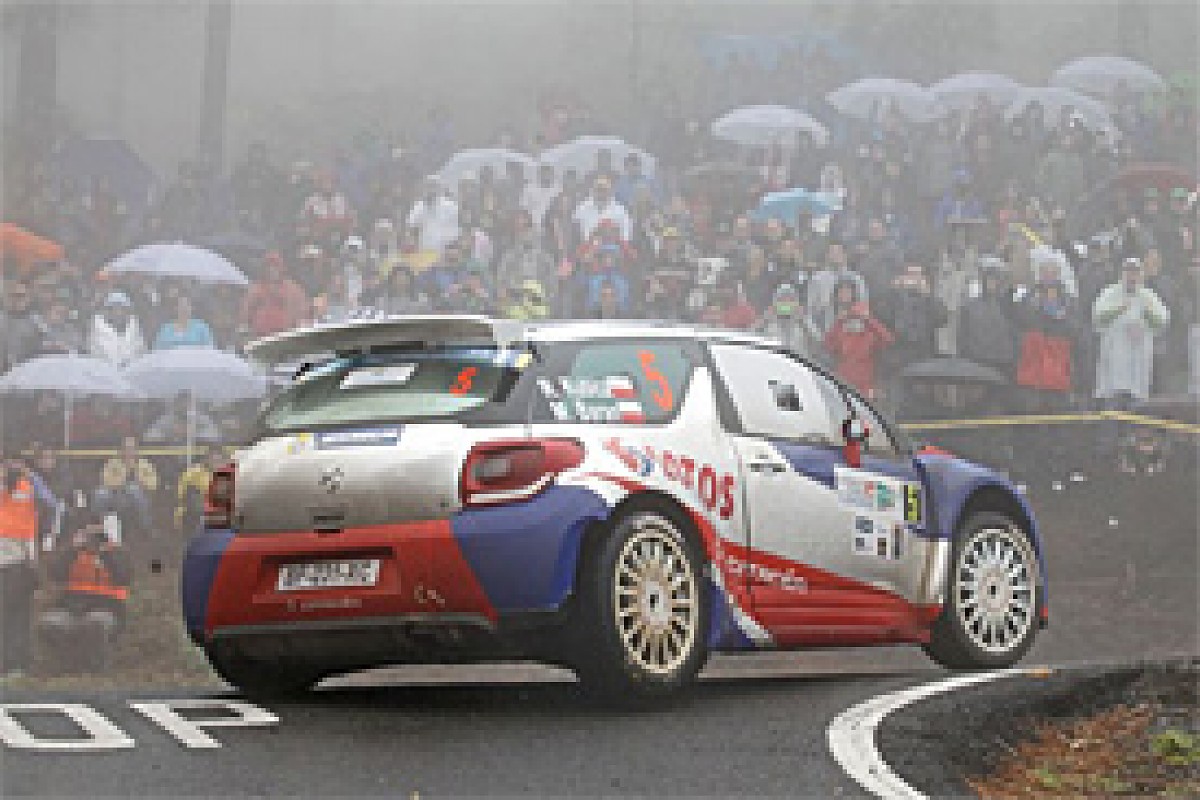 Kubica's approach to rallying has been impressive
"Don't forget that, at the bottom end, the RRC is a World Rally Car with a smaller restrictor. Lower down the revs, you have the same sort of torque as a WRC and that's always going to help in those conditions. It means you can short-shift the car up through the gears and get the thing moving quicker.
"Try and short-shift a super two (S2000) car in those sort of conditions and the revs die, you drop out of the power band and you have to go back down a gear - it just doesn't really work. So, in the wet, yes, the car was an advantage."
Hmm, disappointing. Maybe Kubica's not the driving God we thought.
"But..."
There's more? Oh, yes.
"... watching the onboards..."
Yes...
"... was like watching Sebastien Loeb."
Ha! See, he is that good.
"He was so precise, so neat and tidy and so consistent. His style was just the same as Sebastien's. And we shouldn't forget what he did on Rallye du Var, when he built up such a big lead.
"I did gravel notes in Var a couple of years ago and it is undoubtedly one of the trickiest events around. And he got in there and just got on with it. After what he did in Var, I wasn't surprised to see what he could do in Gran Canaria last week."
I know what you're thinking: yes, he was super-quick in Var and the Canaries, but both rallies ended with the car in the trees or broken after a bother with a barrier. But, the French shunt was a co-driving error and, some Polish friends of mine have listened over and over again to the onboard from last Saturday and they reckon there might be a similar issue this time around.
It's unlikely that Kubica will hang his map man out to dry, so we are unlikely to ever discover if there's any truth in that particular rumour. There was, however, a huge amount of truth in the rumour that Kubica would take the ERC by storm. The bigger question is one of the bigger picture and particularly the bigger picture with gravel in it.
Much as I looked forward to last week, I really can't wait for the Rally of Portugal. Kubica reckons his gravel experience is limited to just 30 or 40 miles in a Group N car. If that's the case, not even a two-day test should be enough to get him fully up to speed with the quickest of the quick in WRC2. So, if he does a similar demolition job on the Faro field, does that mean we can really call him the God of the steering wheel?
Absolutely.
Unless it's raining...