It was a slightly awkward moment. What was Ken Block to do with the child being offered up to him? Unsure, he signed it. Overcome with gratitude, the mother looked for somewhere to sit down and admire her newly autographed offspring.
Last week's Rally Mexico was all about two men: Block and Rally Mexico winner Sebastien Ogier.
The Frenchman dominated the event on the stages while the American was in charge off of them. You only had to be at the start of the Guanajuato superspecial or Saturday's Leon street stage to see that.
The crowd were all about KB.
Ogier gave another brilliant insight into what's here and now at the top of rallying's tree and Block, once again, demonstrated what a character can achieve in terms of personality appeal.
Block knows his limitations on the road - talking about Ogier residing on a different planet - but he's the single person who makes the most noise about a world rally he's competing on. Block's Monster media machine is an extremely impressive proposition once it's up and running. If you were working only on crowd reaction in Leon last week, the rest of the world rally regulars combined didn't come close to the attraction of Block.
When it comes to promotion, Block's got it sorted. Which is why I'm a little confused that the new kids on the, err, block haven't spoken to the now seasoned pro in this field.
Block, loved by the fans © XPB
If I were promoting the WRC for the first time, Block would have been at the top of the list of calls. Yet nobody has spoken to him. What a shame, what a missed opportunity.
Just like it was a shame - and a missed opportunity - that nobody from the FIA spoke to him about how he manages 50-plus million hits on YouTube. Maybe his out-there, in-your-face, ruthless, tyre-slaying style of promotion doesn't cosy up to the corporate look of our sport's governing body.
But he's doing something right; he's got 169,832 more followers on Twitter and, wait for it... 3,120,552 more Facebook friends than the FIA.
Get that, this is a 45-year-old Californian creaming the governing body of world motorsport in terms of social media success and still, in our SOME-driven world (which we're told is right at the forefront of what the WRC's new promoter is all about), the guy doesn't even get a hearing.
Not that he's asking for one. He doesn't need one. It's the other way around, it's the FIA World Rally Championship that needs him.
And let's be clear here, I'm not advocating a wholesale change in the sport; I'm not suggesting we bin the Acropolis Rally in favour of donuts in a car park. What I'm suggesting is that the man who drives the most watched rally car anywhere on planet earth might be worth probing to see how he gets those eyeballs.
Let's just hope somebody manages to pick up the phone.
But now back to Volkswagen and its apparent cruise towards utter domination of the World Rally Championship. Can anybody stop Ogier and the Polo R WRC?
It's hard to imagine anybody doing it right now.
Queuing to immigrate into America on Monday, the matter was at the heart of my conversation with WRC Live's George Donaldson. We were of the same opinion: the rest of the boys might as well go home right now, there's nothing to see and even less to win on a WRC round at the moment. Ogier is 100 per cent firmly in the zone.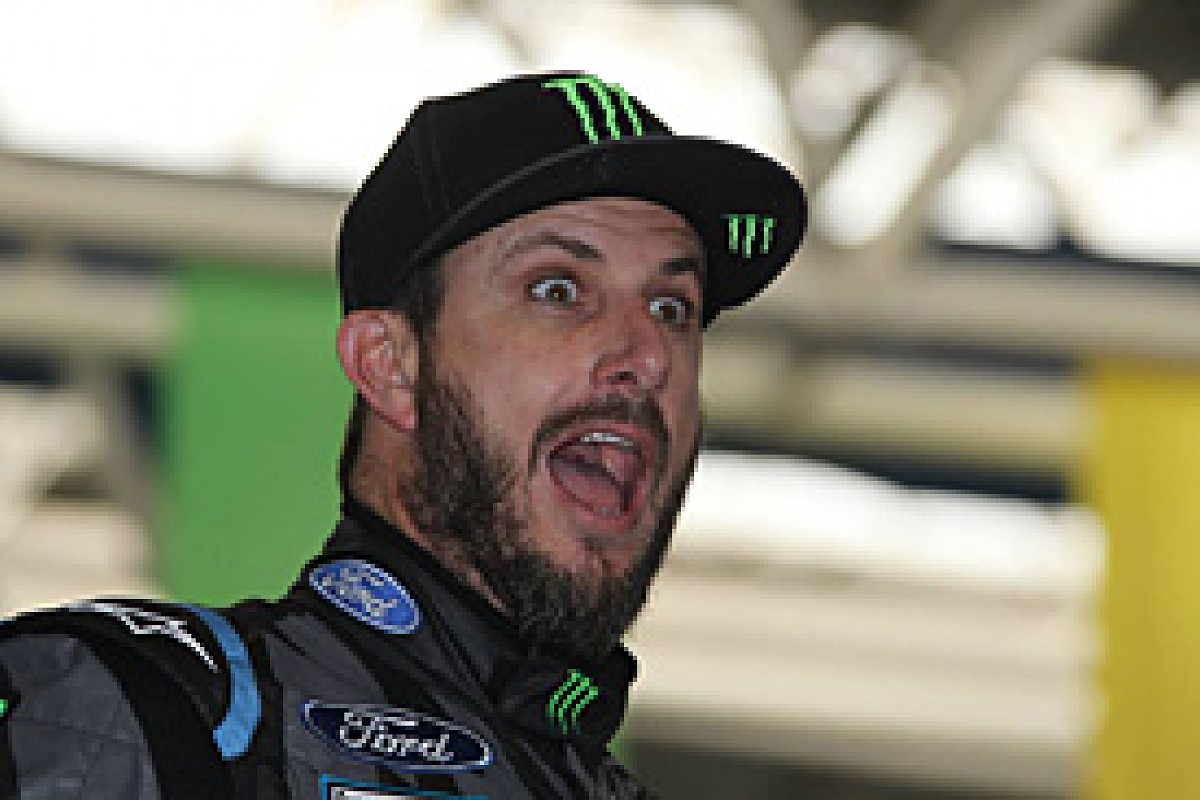 Block is famous for his gymkhana videos
GD talked of the aura around Ogier at the moment and he's absolutely right. The fella exudes complete confidence. Two years ago we saw him leading Mexico into the final day, only to be rattled by a bit of pre-stage sledging from Sebastien Loeb, clatter a rock and put his Citroen DS3 WRC off the road. You get the feeling a similar approach from Loeb last week would have been laughed off on the way to victory lane.
When a driver has this kind of confidence, everything is easy. And everything tends to go the driver's way. A puncture will usually come in the final half mile of a stage, while a broken suspension component or fixable electrical glitch on the car will only rear its head on the run into service. That's where Ogier is now. Nobody's close to him.
Is that harsh on Mads Ostberg? Possibly.
Ostberg was closer than anybody in Mexico and was denied the chance to fight all the way to the finish. But, Ogier's speed in the super-quick sections of Friday had the Norwegian asking questions of himself. Mads would have been second, but there was still only going to be one winner.
And I fear the same can be said for the next round in Portugal. Ogier has won there the last two times he's been in a World Rally Car - beating Loeb absolutely fair and square in 2010. The champ was caught in Mikko Hirvonen's dust in 2011, which cost him time and possibly a shot at Ogier a year later.
Talking of Hirvonen, what happened to this being his biggest ever opportunity for taking the world title? Pre-season, all the talk was about the man filling Loeb's shoes in Versailles. Not so far...
Yes, he was second in Mexico and the gap did flatter the winner following Hirvonen's Otates puncture, but he never looked like continuing Citroen's six-year domination through the streets of central America.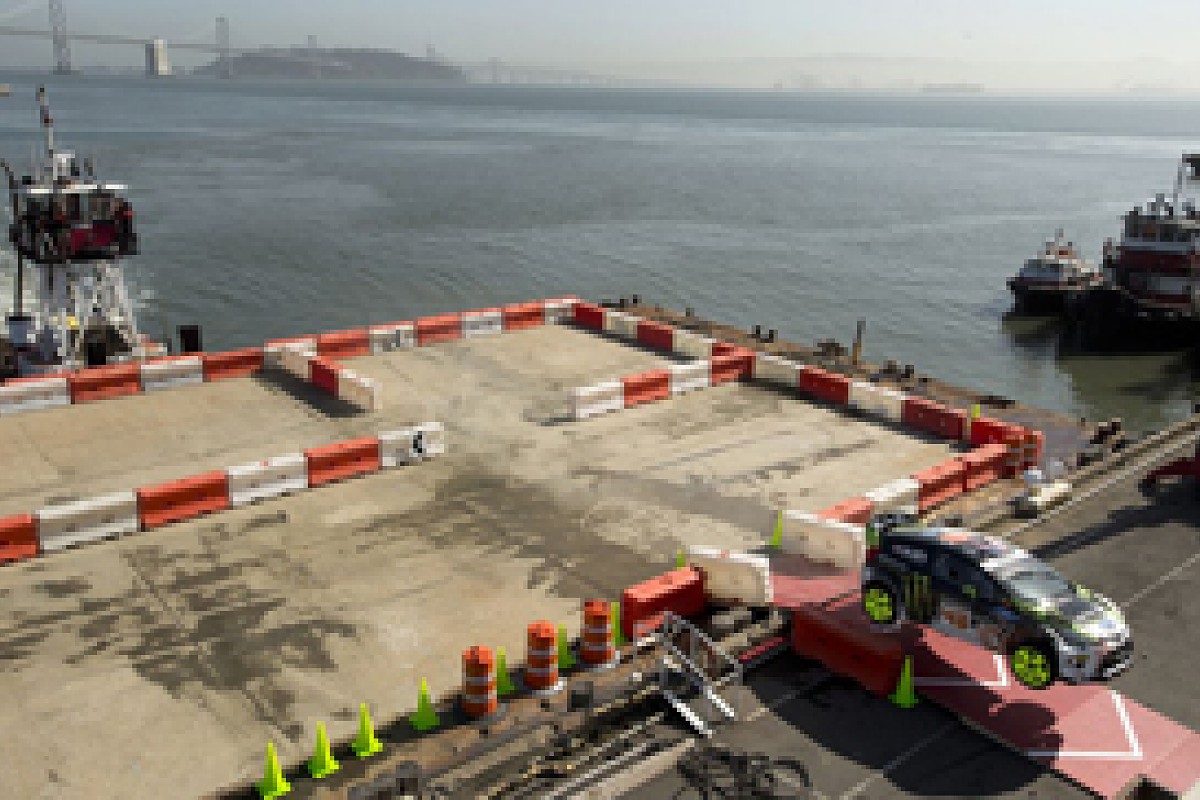 Who can stop Ogier this year? © XPB
What was of most concern was Hirvonen's pace through the power stage, where he failed to pick up a single bonus point. Granted, he'd been quickest through the 34-miler that proceeded the potential three-pointer, doubtless taking the edge off his tyres, but he should still have found something on Derramadero.
I like Mikko, he's an exceptionally nice bloke, but he's going to have to unearth an as-yet-unseen ruthless streak from somewhere if he's going to land anything from this season.
The good news, probably the best news at the moment, is that the World Rally Championship has returned to British television screens. Thank you very much for a great show on Tuesday night, ITV4. HD looked fabulous, but the hardcore would have taken black and white pictures just for the chance to watch the best in the world strutting their stuff again.
It's just a shame the deal wasn't communicated by the promoter before it was screened. Fortunately, ITV4 did its own job, but a quick email, text, carrier pigeon or smoke signal from anybody in a position of power in the sport would have been handy. Undoubtedly, this will be taken as me demanding too much too soon from our newly installed friends.
And yes, you're right, no announcement was made for every other individual country, but given the importance of the British market - their words not mine - you would have thought there would have been a desire from some quarter to celebrate an agreement.
Given the inexperience of our new friends, maybe they should be calling on those who have been around the sport and the media for a while.
Maybe they should call Ken.