As it is not a major international event, readers outside the UK may not have heard of it, but a specator was killed last weekend during the first stage of the Snowman Rally in Scotland. The event was cancelled as a result.
Nothing I write here can alter what happened in the Highlands on Saturday morning. It was an accident and a tragedy. People went to Inverness to be entertained last weekend and, on one corner, it went horribly wrong.
Such is the nature of our society, fingers were immediately being pointed; blame, it seemed, had to be apportioned.
Both the Northern Constabulary and the governing body of British motorsport, the MSA, are running their own investigations into the crash which killed 50-year-old Joy Robson and injured two others. So, surely, we have to wait for the results of those investigations before we start passing judgement?
Almost immediately, there's talk of a lack of marshals and questions being asked over where people were standing on that particular corner in the Glen Urquhart. I understand the desire to express opinion, but how many of those so keen to make their voices heard were actually on that bend and are in a position to comment.
Not many, I suspect.
The one thing we can't argue with here is the simple statistic that, since 1990, three spectators have been killed watching rallies in Britain. Fact.
Now, horrible, as it sounds, that doesn't mean we're not going to see another fatal accident on a rally this Saturday. Accidents, as we have established, are unplanned.
Statistically, ours is a safe sport. But it can always be safer. The trouble is, in the wake of last weekend, any talk of making the sport safer implies a lack of safety on the Snowman and that's entirely unfair. The safest rally will always be one run without any spectators. But if that's the future of our sport then our sport really has no future.
Fans follow Rally GB © LAT
Instead, we have to continue to strive for ever-improving safety standards.
Given my lack of experience in this area, I spent a lot of time earlier this week talking to some of Britain's leading rally organisers and the message coming out of those conversations was of the paramount consideration of spectator safety when putting together a route.
Organising a rally is not the work of an afternoon, it's something which takes the thick end of a year. The safety plan for Saturday's Snowman Rally would have been painstakingly put together after looking at every junction of every stage and allocating marshals accordingly.
While we're not dealing in speculation, it is worth considering that the Glen Urquhart stage had been stopped due to the high numbers of fans lining the route. The organisers were reacting to the situation and it would appear to be a cruel, cruel twist of fate that what was probably one of the few remaining cars to drive through the stage at competition speed was involved in the accident.
What we don't need now is a knee-jerk reaction.
What we do need - as always - is to make sure everybody is 100 per cent up to speed on the MSA's best practice. Is it worth considering a revamped programme of education for both rally organisers and spectators?
In 2001, Carlos Sainz was withdrawn from Rally GB after his Ford Focus RS WRC 01 collided with an official's car, injuring marshals who were working at the junction.
The two-time world champion remembers the incident well and says that safety is always at the back of his mind.
"Safety is something we can never stop working on," says the Spaniard. "We can always improve on the safety and this is, for me, for sure the most important thing in our sport."
Following that accident, Rally GB went through a whole series of changes in the way spectators were allowed to watch Britain's round of the world championship. And, having stood in those spectator areas every year since, I can honestly say the changes have a made a significant difference for the better.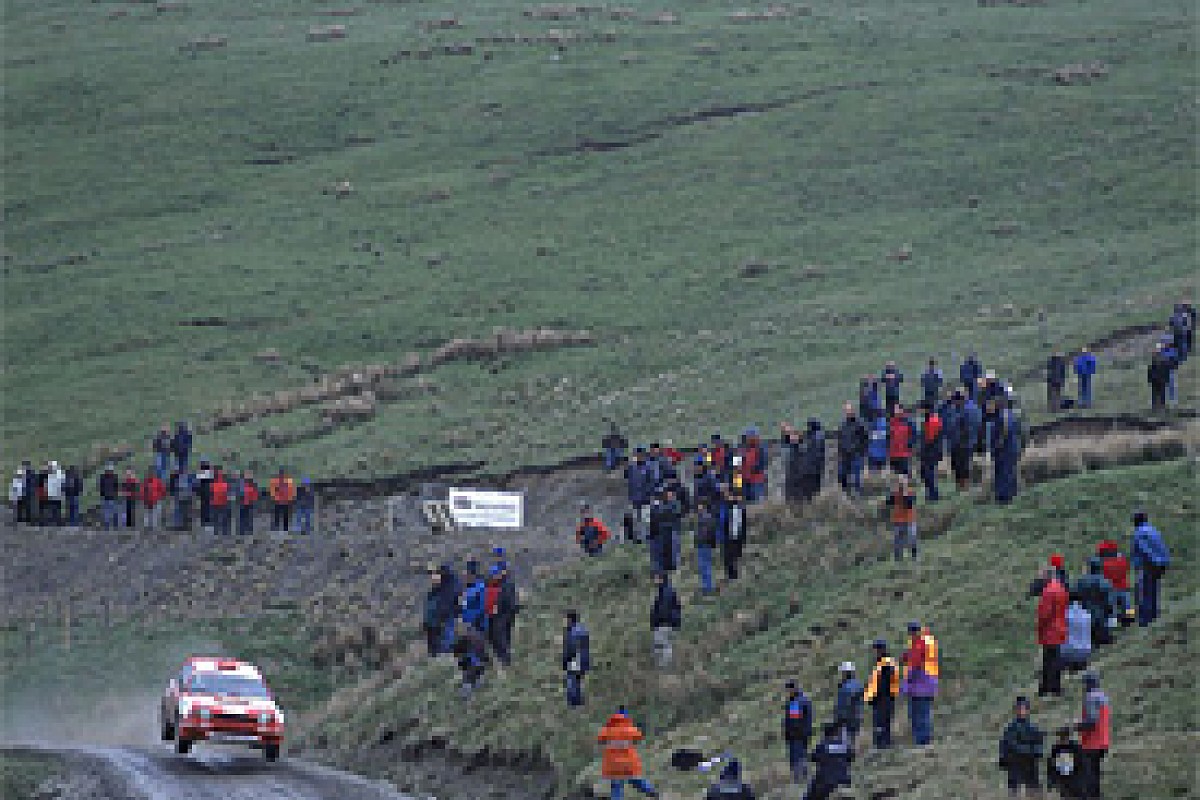 Spectators want to get as close to the action as possible © LAT
Walkways have been put in, trees chopped back and, as well providing the best and safest competition available, the GB team has prepared the route with another eye to the best possible entertainment for the fans.
Unfortunately, few (if any) clubs are blessed with the kind of budget required to transform forestry commission land in the way Rally GB stages in Wales have been. But I'm sure there are other lessons to be learned from Britain's WRC round - particularly in dealing with the high number of spectators with which the Snowman is blessed every year.
Certainly those in our sport who have dealt with spectator injuries or worse have a degree of insight which it's hoped others will never be granted. I remember the fatal accidents on the Cheviot Rally in 2000 and the Epynt crash in 2009. On both occasions, I would have stood in the same place those people were watching from.
The point is that nobody knows where a rally car will end up when it goes out of control. But what we can do is look back at previous accidents and stand fans in the safest possible position. But, going back to what I said earlier, the safest place to stand to watch a rally is at home.
But watching cars on television is nothing like the real thing. Rallying is as much a live sport as any other and to stand at the side of the road and watch cars being driven on their limit, through one of the most beautiful parts of the world is a great, great way to spend a Saturday morning.
Last Saturday was a dark day for British rallying and I extend my deepest sympathies to all of those involved, including the competing crew and the organising team. At times like this, it's easy to overlook the organisers. Running a rally comes with enormous responsibility and it's because others are willing to accept that responsibility that the rest of us are allowed to indulge our passion for watching cars.
For now, let's let the official side of the sport do what it needs to do. While we mark the tragic passing of Joy Robson who was, like you and me, a rally fan.