I flew to Ostersund with [co-driver] Jarmo [Lehtinen] to meet up with the test team. Fantastic test. Drove for two days on what can only be described as perfect snow and ice conditions. I left there feeling really confident about the rally. The only thing making me nervous was that the weather forecast for the Varmland region was a lot warmer than we'd experienced further north.
Rather than flying home between the test and the recce, Jarmo and I took a trip. Are... a ski resort north of the test site. Two days of skiing and relaxation was needed - and we did both! I'd left the logistics for our 'mini-break' to Jarmo, as normal. He likes doing it... He did well.
The first day we were there the weather was cold and overcast with a bit of a snowstorm. Not great conditions, but the spa at the hotel was perfect for chilling out with a beer.
Second day there wasn't a cloud in the sky. We skied all day high up in the mountains. Fair to say it was great fitness training - my legs were really tired when we got back to the hotel that evening!
The only downside to the trip was the 535kms drive from Are to Hagfors that lay ahead of us. So we threw all our stuff (and we don't travel light...) into the back of the hire car and started our road trip to the recce hotel in Uddeholm, Hagfors.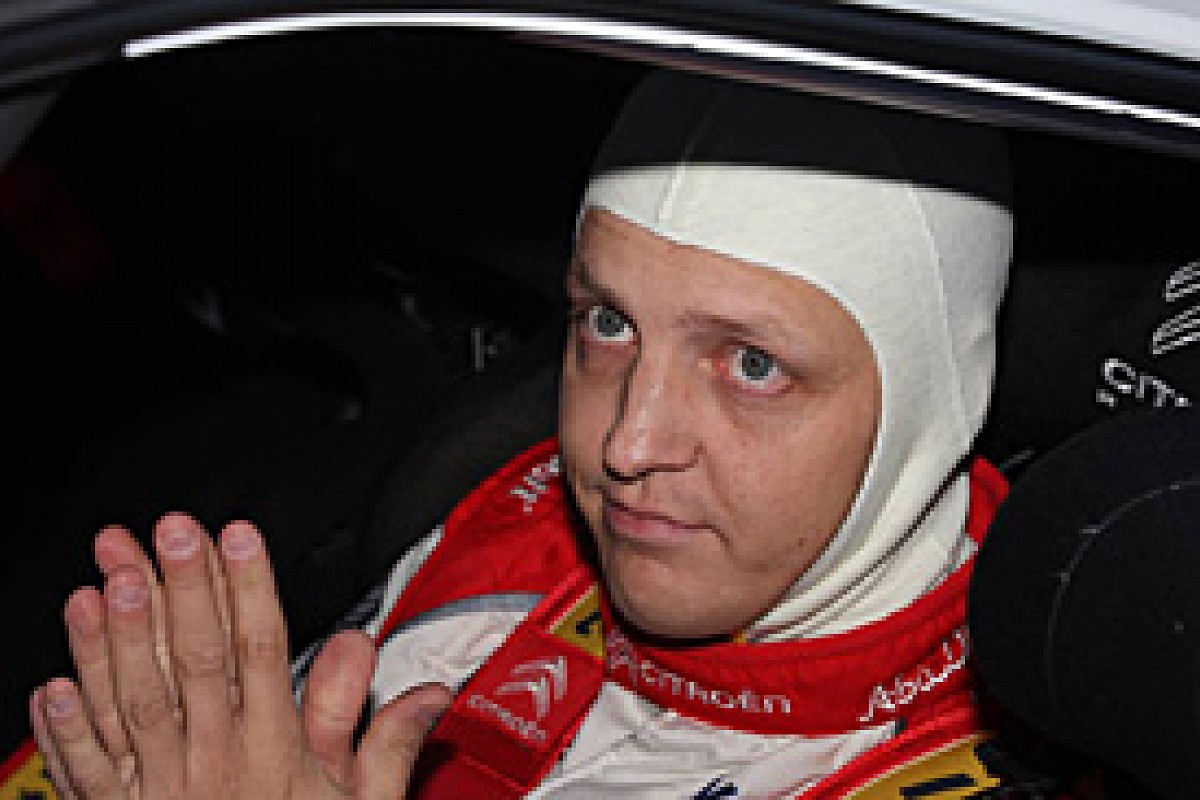 Hirvonen was hopeful of victory © XPB
The recce went well. Jarmo and I worked hard to get our pace notes as perfect as possible and once it was finished, I felt good.
Then we qualified third which I was pretty happy with. It meant our chosen start position was 15th for Friday morning. Nothing to complain about. All still looking good.
You could say that what happened next was the last thing I needed! Up to my arse in snow, trying to shovel my DS3 out of a ditch. We'd come round a fast right-hander, about a mile into Lesjofors, pretty sideways.
We were doing OK, until we got into the ruts created by another car. That was it. We got dragged into the ruts, there was no snowbank to bounce us back onto the road, the car rolled and we ended up with the rear of the car in the forest and the nose facing out in a massive ditch. We were deep in the forest and the realisation that we were pretty much on our own became apparent quite quickly!
Two spectators were all we could rely on to help us get a rally car weighing in excess of 1000 kilos out of a pretty tricky situation. While Jarmo was trying to slow down the cars coming behind us on the stage, a few more people arrived to help. And thank God they did.
It took more than 20 minutes for eight of us - and one shovel to get the car out - finally! And there was some pretty desperate shovelling I can tell you, I've never seen blokes work so quickly. I have to say a big thank you to then, without them Jarmo and I would still be in there!
Back on the stage and I was struggling. Firstly to get my rhythm back on track and secondly because the air intake was full of snow and so we were down on power. This just cost us more time.
I was trying to see the positive in the situation. We had managed to get the car out and our day wasn't over, but our rally was... We'd come to Sweden wanting to stand on the top step of the podium again but our dream had ended so soon after the start of the first proper stage.
Deflated is an understatement. I don't really have the words to explain how I was feeling.
Just when I thought there was nothing to smile about, we went back to the service park and everybody's talking about how Jarmo had taken all his clothes off to put them under the wheels and enable us to gain more traction... Really? Where had that story come from? Finally something to smile about! Take my word for it, there was a TV helicopter above us all the time and if Jarmo had taken his clothes off, the guy operating the camera would've been given a bit of a shock!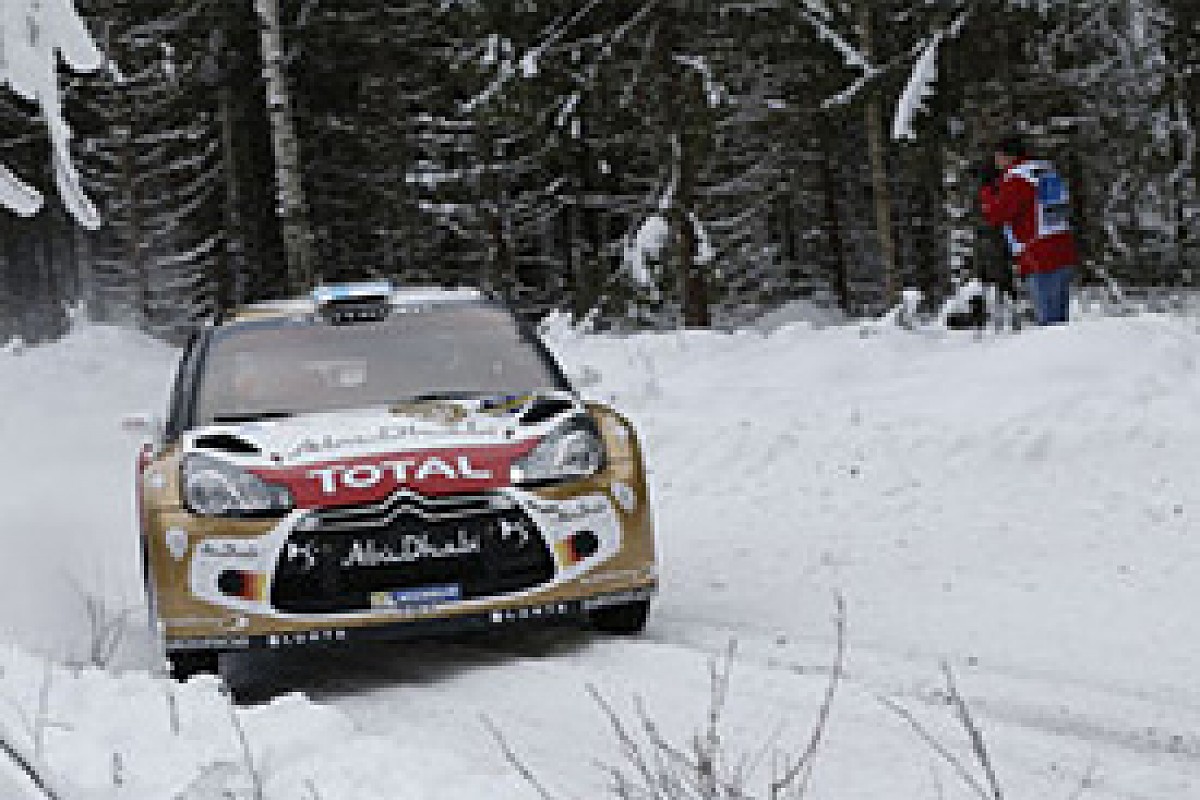 Hirvonen finished back in 17th © XPB
Hero to zero just like that. We ended day one in 32nd position overall.
Great.
So many miles to go with not a lot of motivation going on in the car.
And three days later, finally, Rally Sweden gave us 17th position. I don't have the words to tell you how that feels. We had such high hopes and it all went wrong thanks to a rut and no snowbank.
But we put this frustration and disappointment behind us and look forward to Mexico.
The woolly hats can go away for the year. It's time to get the shades on.