There will be those who fiercely disagree with this prediction - namely those sitting in Cockermouth (Ford) and Versailles (Citroen) - but the potential of the cars and boys coming from Hannover this year is exceptional. And it's that potential that has to make VW favourite for victory in its debut season.
Volkswagen won't much like this either. Shorn of stereotypical self-confidence on its approach to the soapbox, when it does stand up and talk, the rhetoric is demure to the point of making the perennially conservative Sebastien Loeb guilty of gross grandiloquence.
Frankly, that's dull. All the talk of going slowly to start with; building up experience; chasing top-threes - or a top-five according to Jari-Matti Latvala in Monte Carlo - goes out of the window when you look at the headline facts.
Volkswagen has got one of the biggest budgets in the modern era of the World Rally Championship, it's got some of the best technical brains in automotive engineering, the full use of the Volkswagen Group's development facilities, Sebastien Ogier, Latvala and Andreas Mikkelsen.
Oh, and if that's not enough, if the team is genuinely concerned about a lack of experience - this being its first ever full campaign - it's capped some of those worries with a full, season-long dress rehearsal.
Favourites? You bet.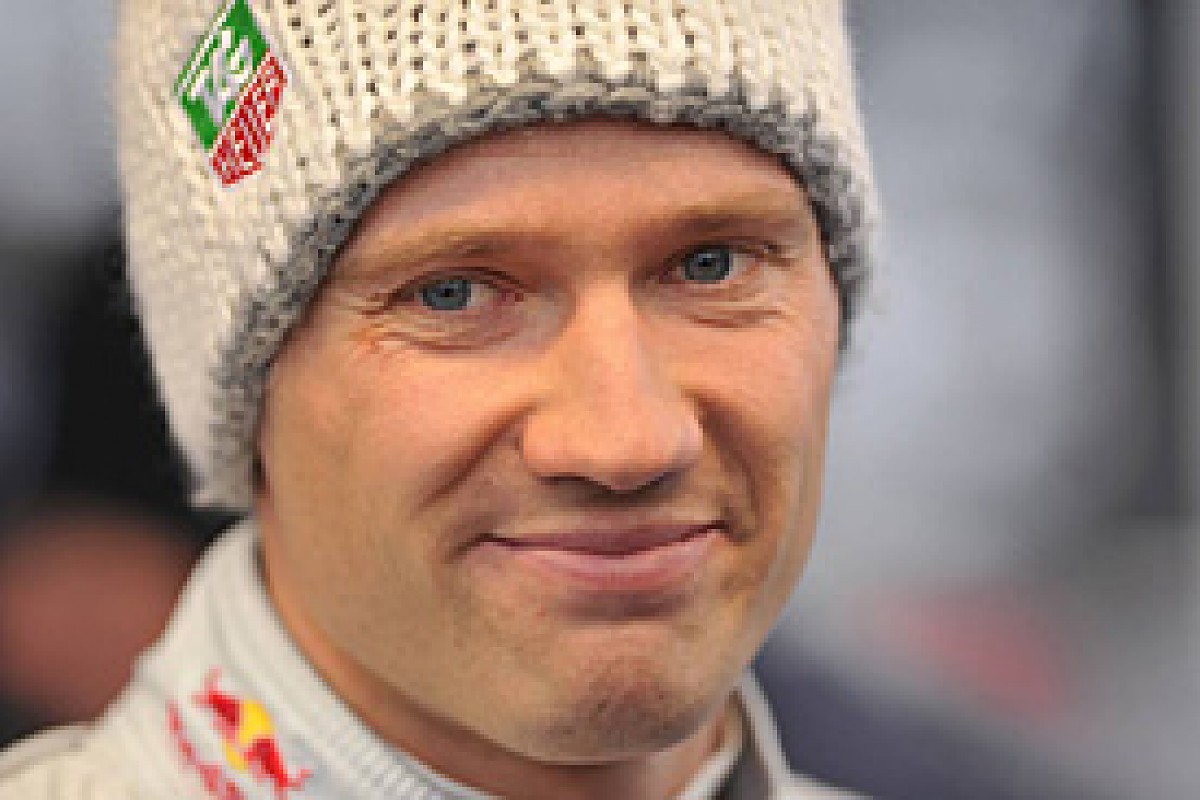 Sebastien Ogier © XPB
Admittedly, there are some continued questions regarding certain areas of the Polo. The Polo is powered by a 1600cc motor built to world engine regulations; Ford and Citroen revised what already existed in their respective range.
And, if you listen to service park gossip, the VW numbers in terms of both torque and power aren't quite where they should be. They will be.
Latvala has also mentioned transmission and suspension tweaks that will need to be worked through - this is likely to be set-up rather than hardware. Unusually, VW will not commit to a single suspension supplier this season. The team is running both Sachs and Reiger dampers as it chases the optimal set-up and will continue this policy throughout 2013.
The resource behind Volkswagen's first ever World Rally Championship programme is beyond question, but with that resource comes huge expectation.
That's not lost on the team's technical director Francois-Xavier Demaison.
"If we don't succeed," says Demaison, "then I will be worried. We have the best team, we have the money and we have the drivers, we definitely have the drivers. So if we are not winning rallies then maybe I should be looking at myself!"
It hasn't always been this way, however. In the middle of the year, there was a genuine concern for the pace of development from the car. Ogier was consistently pushing the team harder and harder, wanting more and more from the Polo.
With Ogier combining testing with his Skoda-based WRC programme, much of the day-to-day endurance running of the Polo was carried out by Dieter Depping. It's fair to say, Depping has probably spent more time in the driver's seat of an R WRC than in his own home this year...
But it wasn't enough. Ogier pushed harder.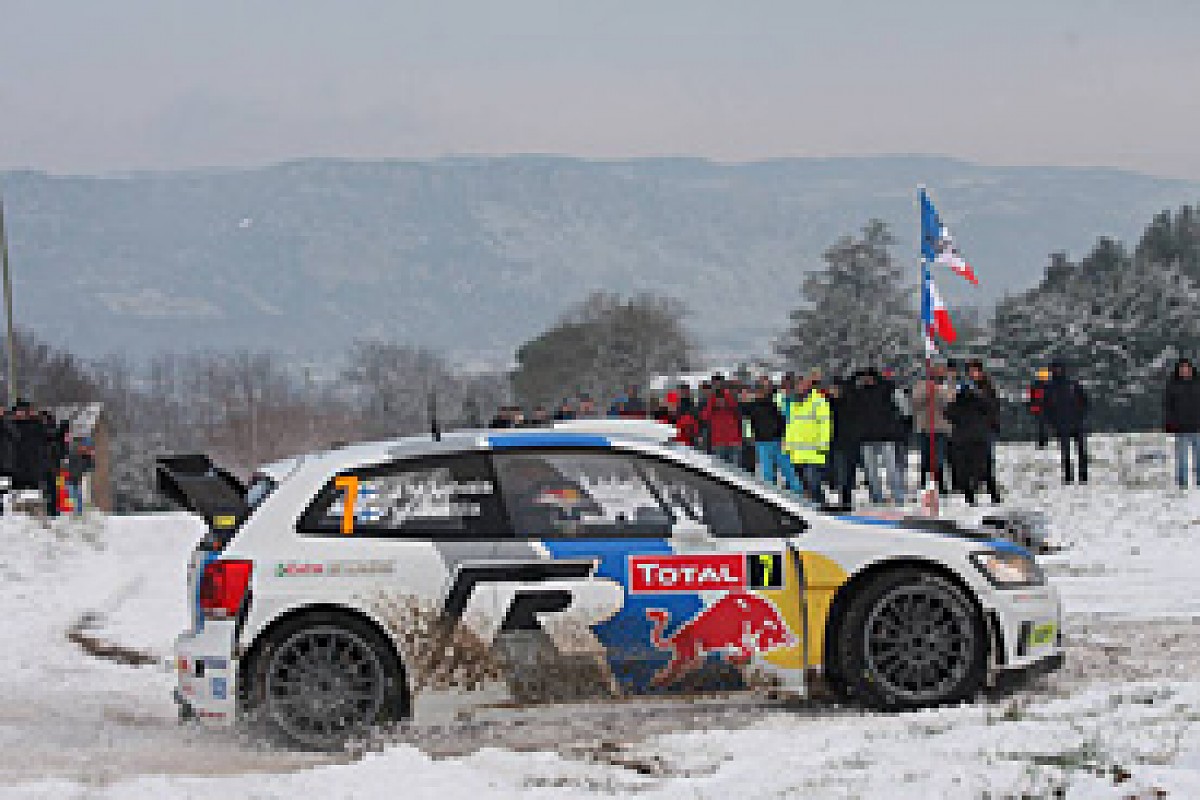 Latvala's arrival added more strength to VW © XPB
"For me," says Ogier, "things weren't going fast enough in the middle of the year."
Demaison smiles: "For him, things could never go fast enough; it's the same with all drivers - nothing can ever happen fast enough."
But, by September's end, light was charging through the tunnel. With reliability right on track, the speed wasn't far behind.
"There was a change," says Ogier. "Now I'm happy. But also I'm happy because Jari-Matti is coming as well."
Latvala's arrival in the team added more strength to what had been a solitary driver's voice.
"It was very good to hear Jari-Matti's comments on the car," says Ogier, "this confirmed where I thought we were. He has just jumped out of the Fiesta, so his reference for the car is very good.
"I have been driving this car for 10 months now, and Jari-Matti is also helping me when I felt we had got things wrong. If I complain about something, even for many months, and they didn't change then I get used to them and think maybe this is normal and it's too difficult to improve. But then Jari-Matti came in and confirmed what I was thinking about these things, which is always good to hear."
You get the feeling that Ogier has stamped his feet around Hannover this year. He admits as much himself, in an honest appraisal of his character.
"When I achieve something," he says, "it's just not enough. I always want what's next, it's the way I am - it's my character."
Latvala's character is quite different to Ogier and he's going to have his work cut out to make and keep his voice heard in a team that has been moulded around the Frenchman for the last 12 months.
Latvala says he's happy to play himself into VW for the first six months... big mistake. He has to get in it and get on it, otherwise Ogier will be under his skin and destabilising him in an instant.
No matter what anybody says, teams rarely work well for two; Latvala needs to show some teeth and quickly.
Whatever happens, the WRC is truly blessed with the arrival of VW in its time of need. The sport really couldn't have wished for a better-funded or more capable company to be coming.
I'm just not sure the opposition will see things quite the same way...