The emotions of the Rally of Spain were incredible last week. Everything felt a little bit strange; like we were all taking a bit of a step into the unknown. We are waiting to find out what is the future.
The thing which was incredible, for me, in Spain was the passion that everybody clearly has for Ford and for Ford in the World Rally Championship. Malcolm [Wilson, Ford World Rally Team principal] has done an incredible job for the last 16 years and it was great to see everybody recognising that.
We had a big media dinner before the rally, with journalists from all over the world coming to eat with Ford. It was really nice to hear lots of the old stories and to see just how much respect the media has for Ford and everything Ford has done in the championship.
It's hard to know what to write here. Will this be the last time I talk to you readers of AUTOSPORT.com? I don't know. You know me, I always have a lot to talk about!
There's no doubt, the result from Catalunya was not what we wanted from the last rally of the season. Sitting there after we'd retired from Friday in our Fiesta RS World Rally Car, the feeling was horrible.
Ford was well supported in Spain © XPB
OK, you know you can come back the next day, you know that you can finish the rally, but the fight is gone. In the blink of an eye, the fight is gone from the rally and you can't have it back. And that always, always hurts so much.
I have to say, though, that I wouldn't change my line again in that corner. The rain was coming down really heavily and washing away the gully at the side of the road - it was like a river running down the road in places. Most of the cars before us had gone through the same line, you could see that from the marks on the road.
Looking back at the place, there was a rock that was slowly being uncovered on the line as the cars went past, but you had no chance of seeing it when we were coming to the place in fourth gear, it was pouring with rain and there was mud everywhere.
I took the note, went through the corner and didn't expect anything to happen. There was an impact with the left-front wheel and the steering went. A bolt had sheared on impact and we couldn't carry on. We tried to fix it, tried to carry on, but there was nothing.
Thierry Neuville was parked in the same place and had just stopped to look at his car when we came through the corner.
My co-driver Chris [Patterson] ran straight back to the corner and started waving to the next drivers to stay out of the corner to make sure they didn't have the same problem. Unfortunately, while he and I were working on the car, Andreas [Mikkelsen] came through and had the same problem. But, if Chris hadn't gone back, there would have been a lot more cars parked up.
We came back over the weekend and drove the car on asphalt, but like I said already - the fight had gone.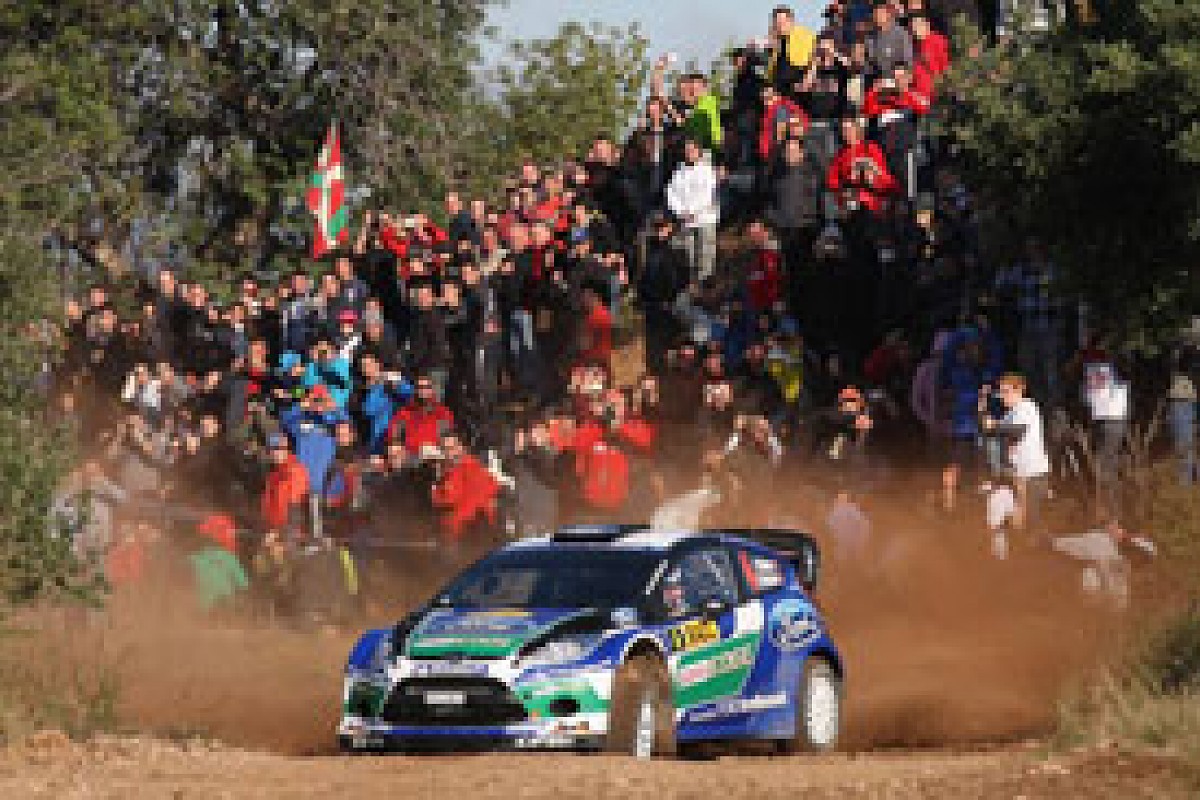 Solberg first established himself at Ford in 1999 © LAT
When we got out of the car at the final service in Salou on Sunday afternoon, it was hard. There were lots of tears.
Ford and Malcolm mean a lot to me, they always will. I will never forget the telephone call I got in 1998. It was September and I'd won a rally in Lebanon and sent Malcolm a video. I wasn't sure how much to expect, but I was invited to Cockermouth to talk and go through some tests.
That was the best time of my life - and then, when I got the call to say he wanted to offer me a three-year deal, I can't tell you how excited I was. Being a professional rally driver was everything I had ever, ever wanted to do.
Of course, there was a time when I didn't drive one of Malcolm's cars, but this isn't the place to talk about that.
When I went back to Cumbria at the start of this year, it was like going home. And, believe me, I'm not just saying that, the welcome I got from the team was fantastic. Straight away, I felt like one of the team.
And now, I have to consider the fact that I might have to retire from the World Rally Championship.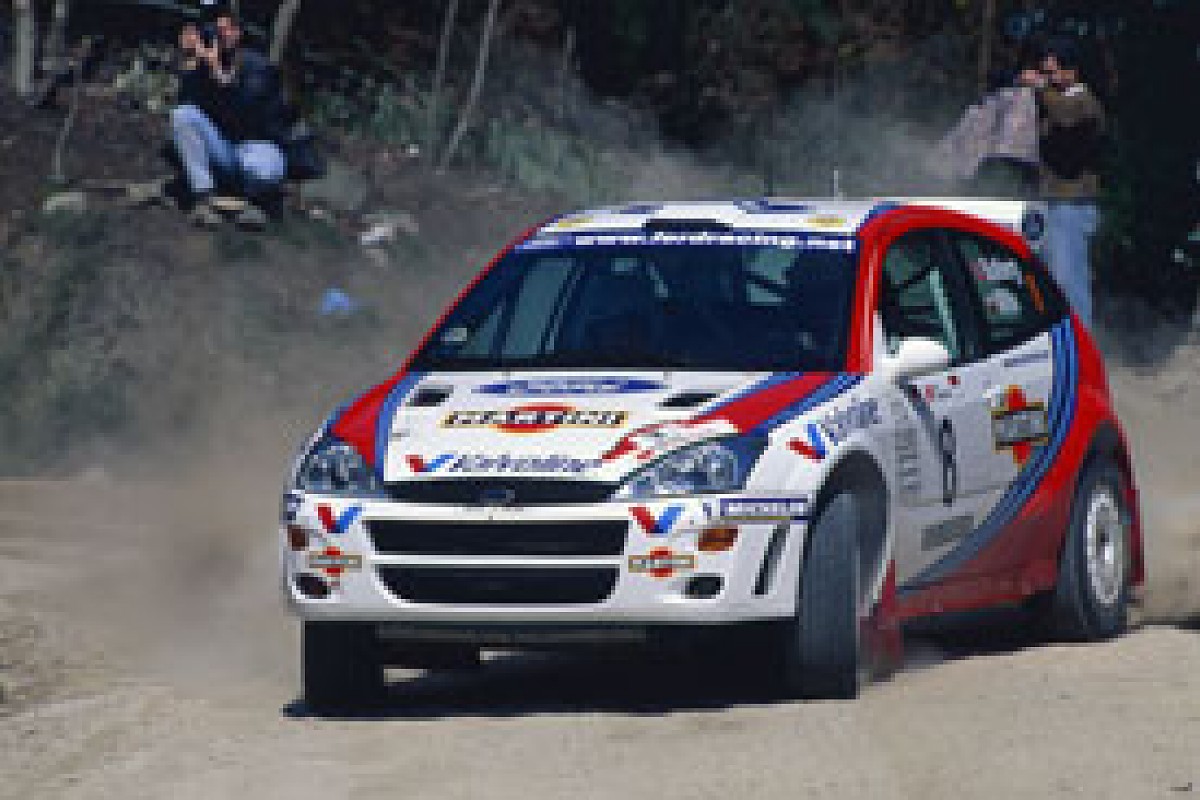 Rally Spain could be Solberg's last WRC appearance © LAT
I have to think like this. I'm a professional driver and if I can't make a living doing this then I have to look for other work, it's as simple as that. If I do retire, it would be nice to have started and finished my WRC career with Ford.
Do I want to retire? What do you think? Of course I don't!
I'm desperate to carry on driving. I love this sport, it really is my life. I love everything about the World Rally Championship... maybe except waiting to be picked up by the team after something unexpected has happened.
The competition is fantastic and I know I still have what it takes to drive right at the front of the field.
I know I can win another championship and I absolutely know that this Ford Fiesta RS WRC is good enough to win the title, and is still getting better.
Away from the rallies themselves, I love the chance to show the team and the sport to people around the world. The demonstration events that some drivers see as being a bit of a necessity are great for me - it's about giving something back to the people who are buying our cars and keeping us working.
Let's see what happens. I think there's some talking to be done between here and Monte Carlo in January. I really hope to see you there. If not, then thank you for reading this column this season. You might have gathered we haven't had the most straightforward season, but I hope I've entertained you.