It's 1978 and Markku Alen has finally got his own way - he's finally got a Lancia Stratos. And it's the right one. And it's Sanremo, the perfect stage for that most Italian of rally cars and that most Italian of Finns.
Now, it's 1978 again. And the 19-time world rally winner - and world rally champion for 11 days - is back in Sanremo, San Bernardo di Conio to be precise. And, of course, he's back with a Stratos. Thirty-four years after Alen first slid into one of these cars, he once again crams his six-foot-plus frame into the Lancia's shockingly small cabin with remarkable ease.
Today, we're taking a stroll down memoria strada. Pirelli has invited a few people to celebrate the launch of its P7 Corsa Classic, a new cover for historic motors.
The Pirellis are beneath us, while behind us are 24 valves and almost 300 horses.
"This car is beautiful," says Alen, running a wistful eye across the dials. "I don't remember when I last drove one."
Mr 'Maximum Attack' in, erm, 'Maximum Relax' mode
He doesn't remember exactly when he first drove one, either, but he does remember wanting it very badly.
"I was asking [Lancia team principal, Cesare] Fiorio all the time, 'Hey, when I drive Stratos?' but all the time it was Stratos for [Sandro] Munari and 131 for me. First time I get to drive Stratos, it was like coming to the Formula 1 car for the boy.
"I had the 12-valve car for the recce and then the 24-valve car for the rally. Incredible. Incredible car!"
And it truly is an incredible car. The Stratos remains a thing of absolute beauty. It was Fiorio himself who came up with the idea of mating Bertone design with Ferrari power - the 2.4-litre V6 motor came from a Dino 246. But there was also British influence among all this Italian idealism, with former Ferrari Formula 1 driver Mike Parkes taking on the roll as principal development engineer on the car.
And, finally, Alen achieved his aim and made good use of it. He won on his world championship debut in the Stratos on the 1978 Sanremo Rally. Munari and Walter Rohrl were both in 131 Abarths and both went off the road after leading. And then it was a straight fight between Alen and Italian national hero Adartico Vudafieri.
And it was on the very same stretch of road down which Alen is nosing the Stratos today that he staged that fight with Vudafieri. Fastest time over the San Bernardo col 34 years ago moved the private Stratos driver to within touching distance of Alen's factory car. One stage later and he was in the lead. Two stages later and he was off the road. Alen kept his cool and took the win.
But he hadn't been fastest down this lane. And neither was he when he last drove San Bernardo competitively in 1985. That year he had to give best to Lancia team-mate Henri Toivonen - another Finn forcing the world to understand that a passport from Helsinki didn't impede absolute speed on asphalt.
But that was 1985, the days when the cars arrived in the hills high above Sanremo after a gravel thrash through Tuscany. Toivonen was third, Alen fourth. Their Lancia Rally 037s were two driven wheels and seven minutes shy of Walter Rohrl's victorious Audi Quattro E2. That win was Ingolstadt's final Group B success in a sport it so comprehensively re-shaped at the start of the decade.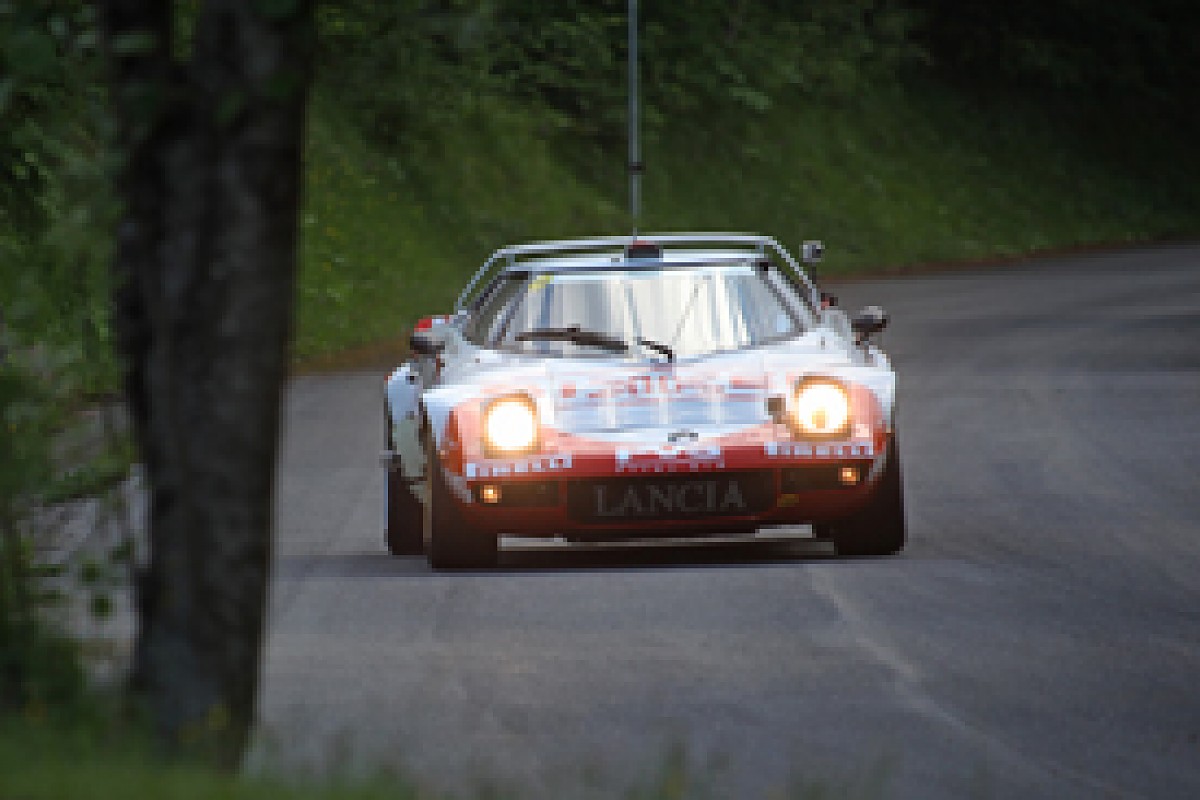 Lights ablaze, Alen goes for a blast around the hills in a glorious Lancia Stratos
It was also the end of the beginning for an all-new car from Lancia. The 037 had fought the good fight for the final time. A month later, the Delta S4 was wheeled out in Nottingham for the RAC.
The Turinese were back on track.
For now, Alen is busily prodding the throttle and warming what remains one of the most delightful sounds in world rallying. And, when I figure it can't get any louder, we leave the start of the stage. And it does.
The noise builds in an instant and goes straight to the soul. This is what rallying is about.
And, beneath his full-face balaclava Alen is smiling. Three corners in and he nudges me with his right elbow, he grins, then laughs. It is 1978 all over again.
The final corner of the stage is a deceptive right-hander with a blind entry. Fortunately, he's been this way before (now is not the time to tell him he wasn't as fast as Henri...) and his decision to hold the car flat in fourth makes sense as the exit opens up a split second later.
On this dry stretch, the Stratos has shown the sort of power and poise that had made it such a potent force - and such a thorn in the side of production-based rally cars like Ford's Escort RS1600. The Stratos was a game-changer.
But you had to work for it.
"No powersteering," says Alen after taking off his helmet at the end of the stage. "Hey, hard work, very hard work for arms. But great car, hey. And not so hard like I remember to drive."
Not so hard to drive, but as tricky as ever to live in for five days. Space wasn't at a premium in the Stratos. It just wasn't there.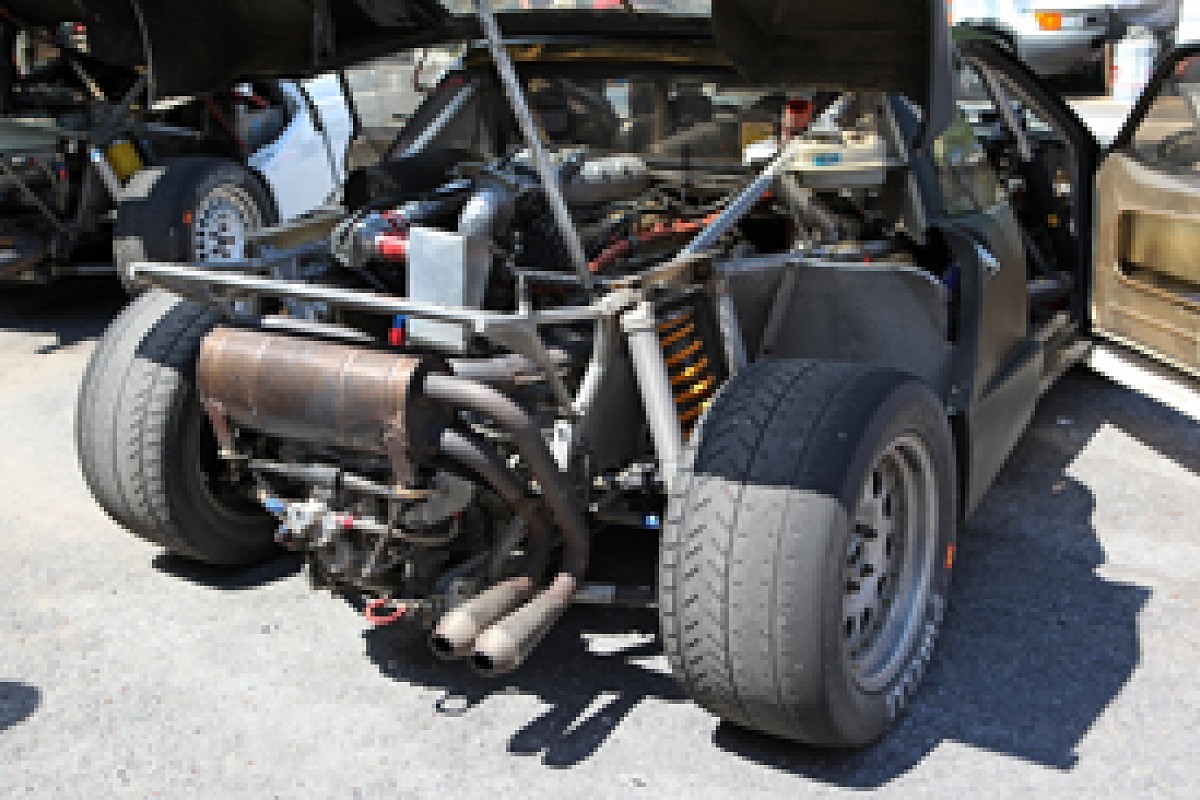 Lifting the lid on Group B's ultimate asphalt machine; the Lancia 037
"You think it's bad today," laughs Alen, "now come RAC and 50 maps. Where do you put them? Good days, hey."
It's not just the car that pleases Markku; the new boots aren't bad either. "These tyres are very good," he says. "I am surprised how good. When I drive this car before, it takes time to get heat to tyres. But these are working straight away, inside one kilometre tyre is working correctly. Very good."
Alen's career really came on song as the Stratos was fading, with the 131 Abarth increasingly the favoured car from the Fiat group. But, such was Alen's belief in the mid-engined machine that he campaigned it for a one-off return on the 1979 RAC Rally.
"I thought it was best for this event," says Alen. "And I made good start, leading in first day you know and then off road for 14 minutes; Dalby, like Kielder, you know, tough place."
And that was the end for the Stratos.
And then Lancia got it badly wrong. But badly wrong in the best way possible. And, actually, not that badly wrong considering the Italians beat the Germans in the 1983 makes' race.
Just as Audi was enjoying its eureka moment, the engineers in Chivasso, a north-eastern suburb of Turin, were working on a revolution of their own. The Quattro revolution was about four-wheel drive and efficiency. While, in typical Italian style, Lancia went for power and stunning good looks, bolting a supercharger to a mid-mounted two-litre engine in a shell with its roots somewhere in a Beta Monte Carlo.
"Zero three seven," says Alen, "this was maybe the favourite for me. So nice to drive. This was the racing car. The balance was fantastic. Of course, great on Tarmac, but when I drive this car in Finland I am really feeling to fly. I have to change [pace] notes, you know, making braking 20 metres later. Fantastic car."
An amazing array of rally cars on display; and they all had a run-out too!
Alen's not driving the 037 today, though. That honour has fallen to six-time Italian champion Paolo Andreucci.
Almost as important as the car itself is the kit it's wearing. An 037 in Martini livery is one of the finest sights in motorsport. Not today. Today she's in black. And looking very, very cool.
The reason Andreucci's in this car is because he knows it so well. He has done thousands of kilometres testing the Corsa Classic in this Lancia. So, being the Pirelli test car, it's bedecked in the same carbonfibre effect as Pirelli's Formula 1 test car.
Like I said, it's cool; even cooler with the original Turin ('TO' - Torino) registration plate still in place.
Alen provides a running commentary to the car as he watches the entirely unnatural bending of my legs as I try to slide in. "Like Stratos," he says, "small car. Remember me with the helmet..."
With that, he slams the door shut.
Yes, I remember the helmet. Being a tall fella, Alen found it difficult to drive the 037 with his crash helmet on. So, being a resourceful tall fella, he sliced the top off his crash helmet.
Problem solved.
Size-wise the 037 is similar to the Stratos, but it's much more comfortable. Those 50 maps would still be a bit of an issue, but it's definitely less claustrophobic. Noise-wise, it's quite different. The Stratos was a long, lazy growl, but the 037 is much more frantic, the supercharger leaving it sounding like a panting dog as it leaves service. But it goes well.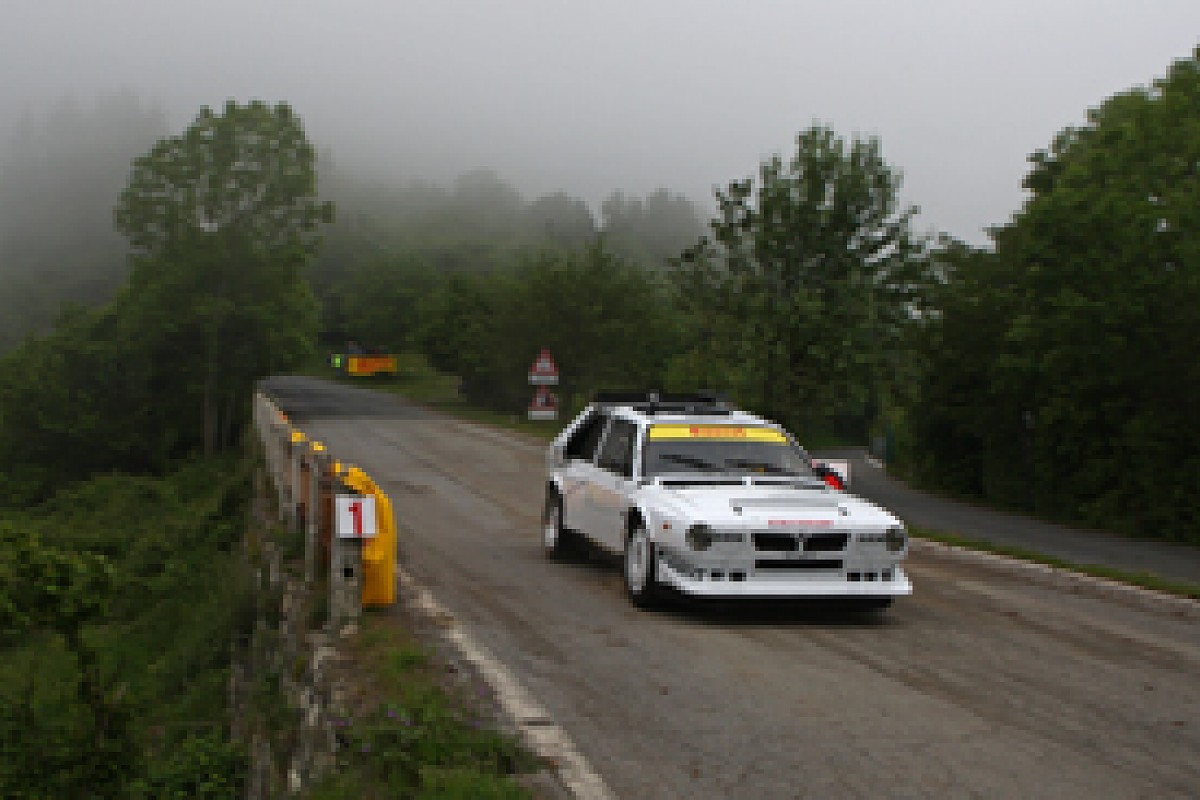 No more 'antipasti'. Time for a go in the fearsome Group B Delta S4
From my perspective, all we've had so far is the antipasti. Now it's time for the main event. Now it's time for some serious madness.
Caught short, Lancia came up with the Delta S4.
And, shortly after driving this stretch for the final time in 1985, Alen was concluding the final test of the S4. And he wasn't altogether happy when he arrived in Nottingham in November 1985.
"Not easy to drive," he says. "In RAC, lots of secret corners and you know when you have too much speed, you always need handbrake. S4: no handbrake in England, terrible. When corner tightening, only way: use accelerator to spin wheels and do 360 or cut corner more. We were schoolboys in those days, we didn't know four-wheel drive like the others."
The world is well aware of the S4's controversial nature, with the crew sitting on top of the fuel tanks of this turbocharged and supercharged rocket - and the events of Corsica in 1986, when Henri Toivonen and Sergio Cresto perished in a fire, did little to allay those fears.
And now it's me sitting on top of those fuel tanks. Any lingering thoughts I might have had about the seating position disappear as soon as Alen takes second gear and unleashes a level of torque I have never known before.
We'd done a rolling start to the stage and I now realise it was nothing to do with any frailties of the 26-year-old's transmission and much more to do with the fact that if he'd dropped the clutch on the line, we'd have stopped the world turning briefly.
The acceleration in the car is as brutal as it is never-ending. I'd like to have looked at the sort of revs we were pulling, but I couldn't take my eyes off the rock faces we were skimming. Third and fourth-gear corners are taken like we are on gravel, aiming at the apex before slicing through it in a big drift. Mental.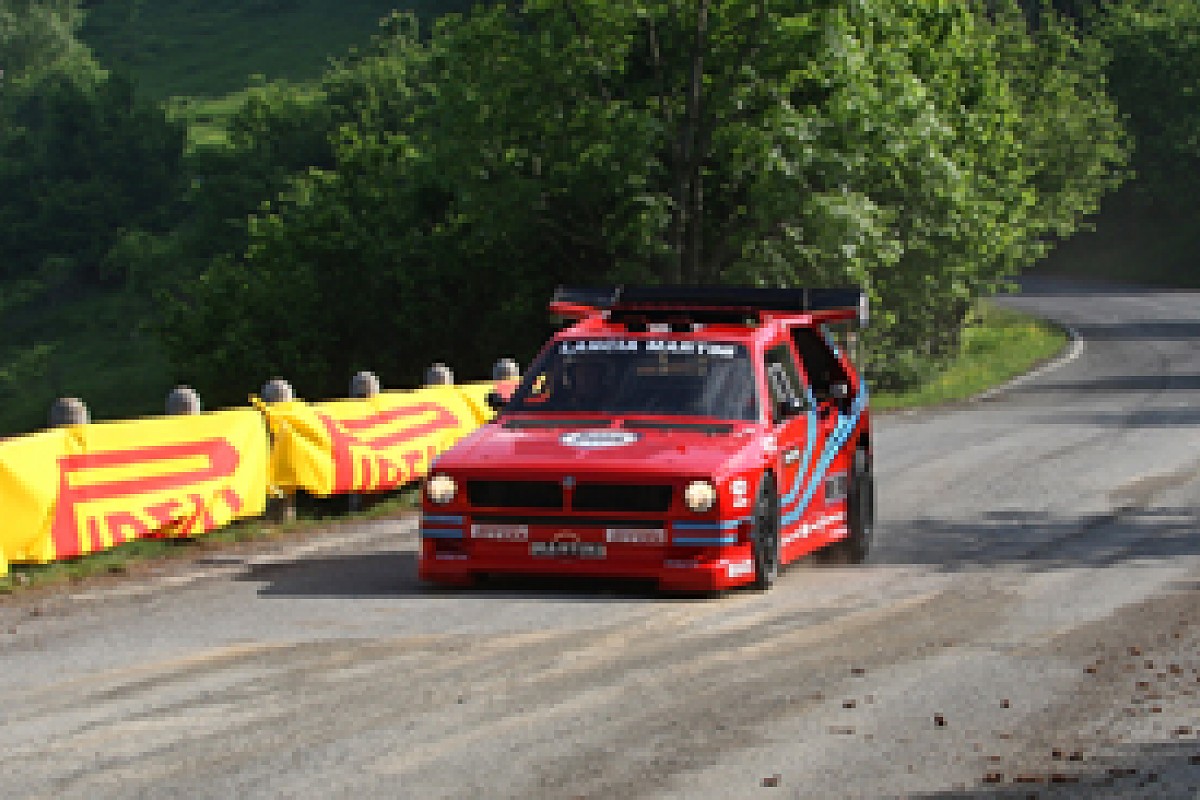 The Delta S4 ECV would have been rallied in '87, had Group B not been abandoned
Long-time Pirelli engineer Fiorenzo Brivio is checking tyre pressures when I emerge from the car. "Special, eh?" he smiles. "Ask him for story of first test in 1987."
Alen laughs at the memory. "I had come from Olympus Rally [the final round of 1986], big car, good car now: 600 horsepower or something like that," he says. "Then I go to first test for Group A car. I drive the car and say: 'Hey, hey, boys what is this you have given me? Where is engine?' I am having 200 horsepower or something like that."
And it could all have been so different. The Delta S4 ECV (Experimental Composite Vehicle) sits ironically next to the HF 4WD that took its place. Had it not been for the horrific accidents that rocked the sport, Group B in its evolutionary guise was expected to run until the end of 1987, before the use of evolution cars were banned, forcing manufacturers to run the specification of the original specification of the 200 homologated cars in 1988.
The alternative to this was Group S, which allowed a manufacturer to produce just 10 cars for homologation, but the power was limited to 300bhp.
The S4 ECV was a Group B evolution, not, as is commonly reported, a Group S car.
And, almost 30 years later than planned, it's running today. Andreucci gets the golden ticket to drive this incredible car.
If the S4 was mental, this thing was off the scale. Built from composites - the shell itself was made from carbon-kevlar honeycomb, meaning the whole thing weighed in at around 930 kilos. Running a revolutionary engine with exhaust and inlet valves on either side of the cylinder head, designer Claudio Lombardi truly raised the bar. And then, with ECV2, raised it again.
"Evo 2 car was really, really crazy," says Alen. "We test with maybe 800 horsepower. But this car is never coming."
Alen's voice trails away, but is it gratitude or disappointment? One thing is sure, he wasn't fond of the future. Would he like to drive the 1987-spec HF 4WD?
"No, no, no," he says with a smile, heading back towards the Stratos and the seventies.
Tech specs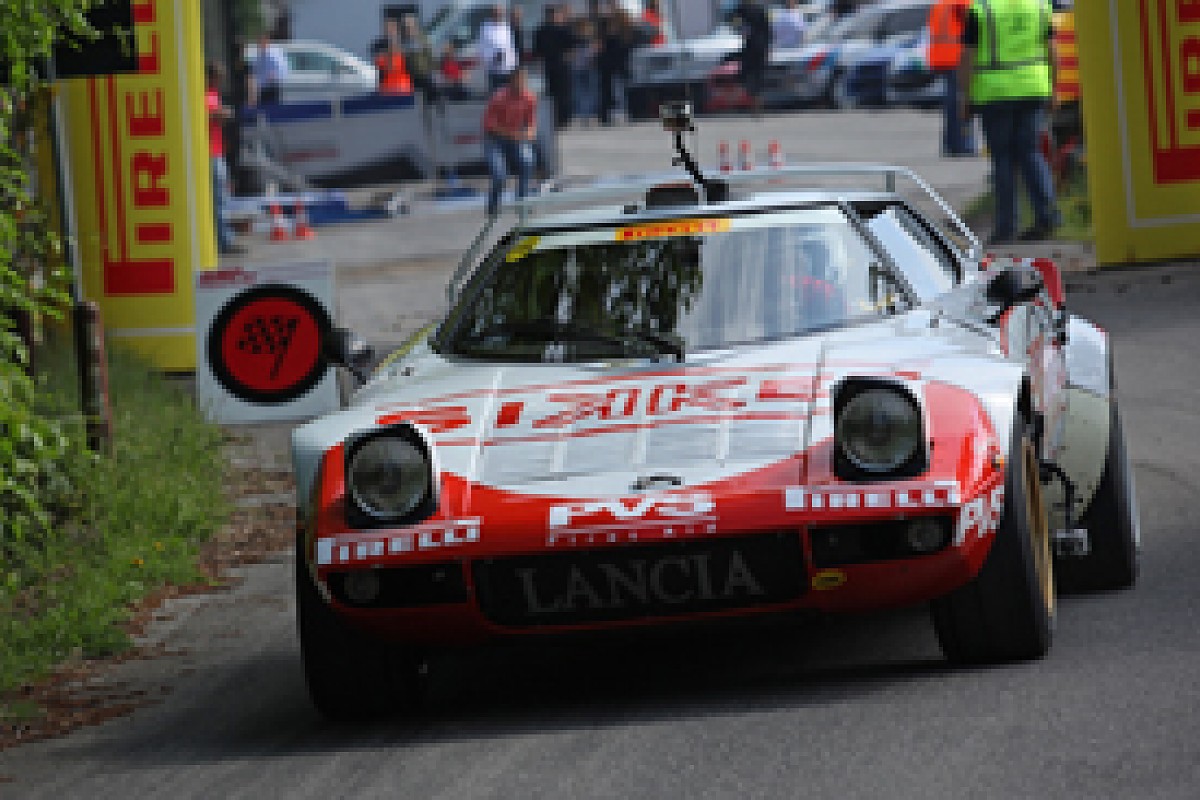 Lancia Stratos
Engine: 2148cc, six-cylinder 24-valve
Power: 270bhp
Location: Mid-mounted
Front suspension: double-wishbone
Rear suspension: MacPherson strut
Transmission: five-speed, rear-drive
Weight: 960kg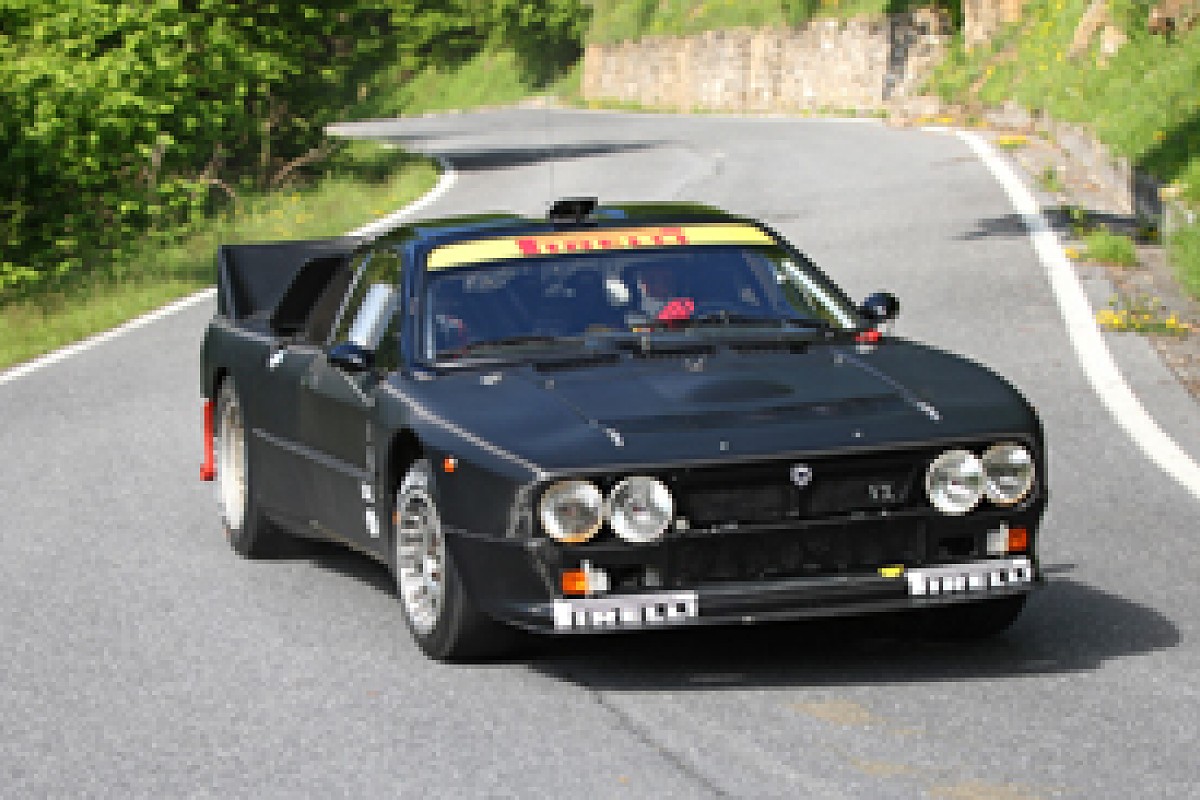 Lancia Rally 037
Engine: 1995cc, four-cylinder supercharged
Power: 305bhp
Location: Mid-mounted
Front suspension: parallel double-wishbone
Rear suspension: double-wishbone, twin shock absorbers
Transmission: five-speed, rear-drive
Weight: 963kg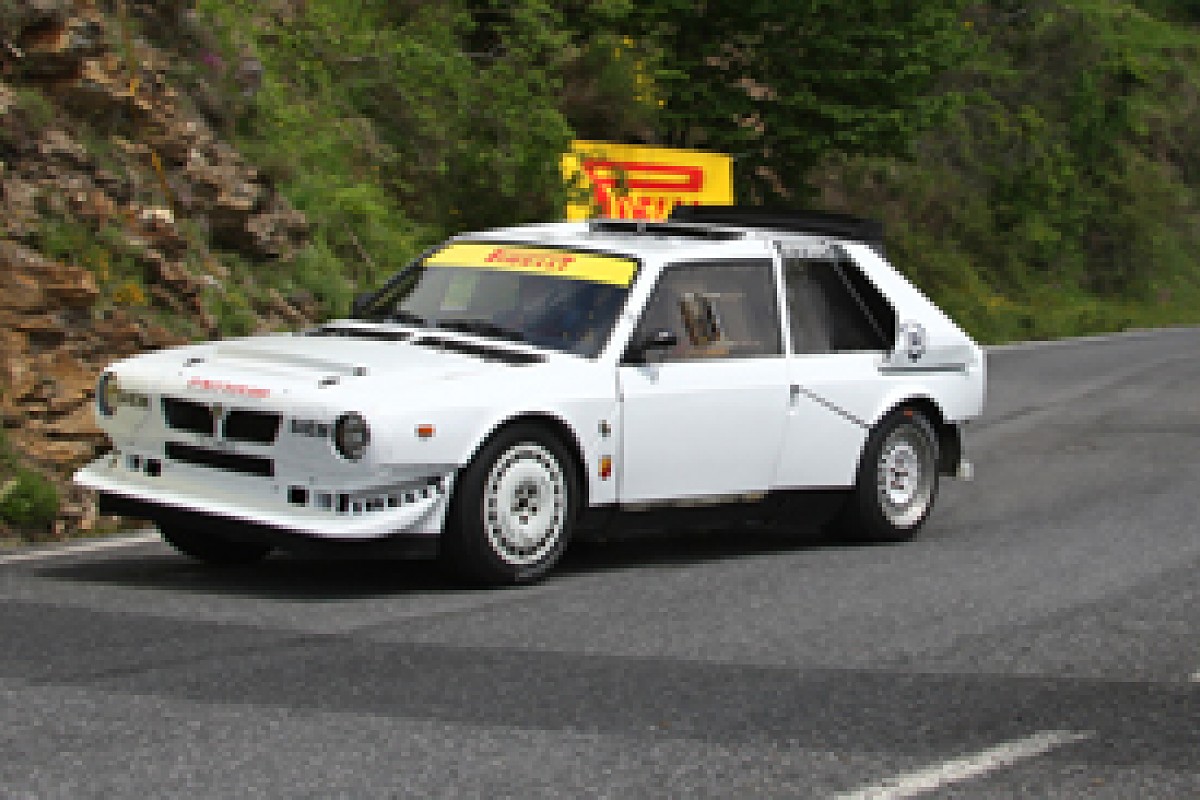 Lancia Delta S4
Engine: 1759cc, four-cylinder turbo/supercharged
Power: 480bhp
Location: Mid-mounted
Front suspension: parallel double-wishbone
Rear suspension: double-wishbone, double-damper
Transmission: five-speed, four-wheel drive
Weight: 970kg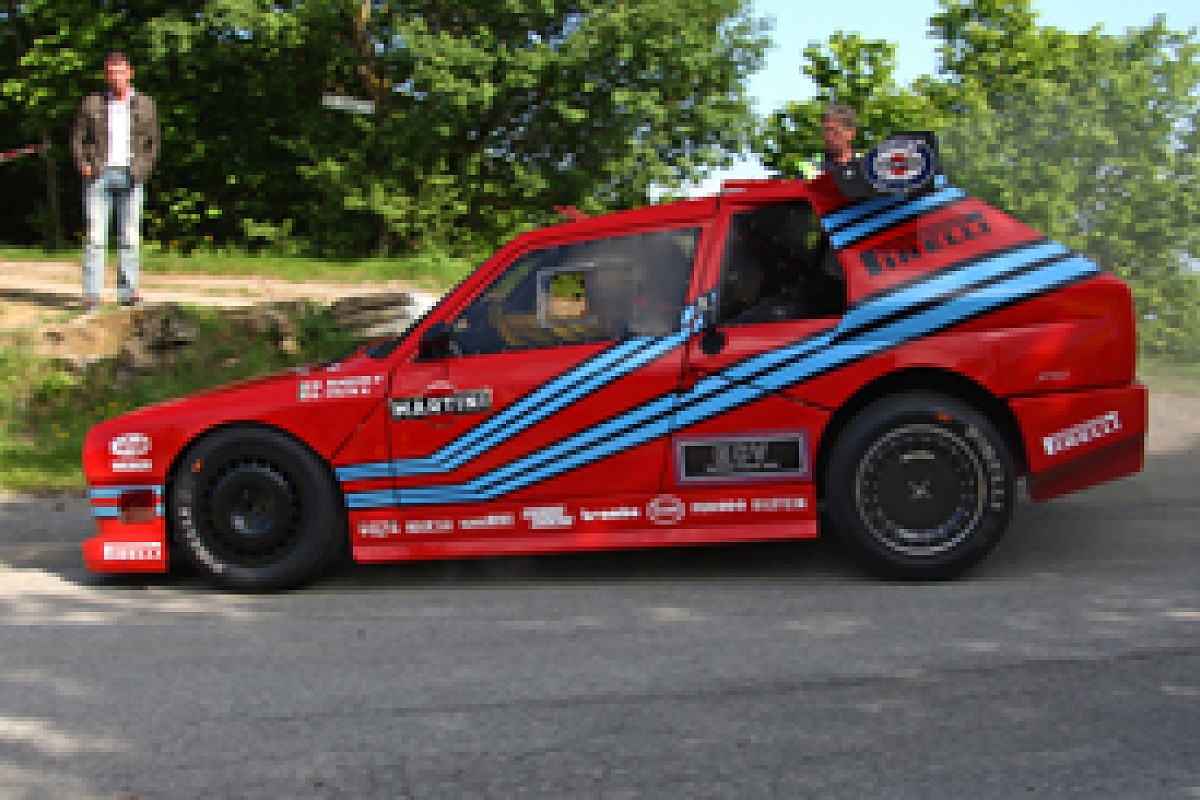 Lancia Delta S4 ECV1
Engine: 1759cc, four-cylinder twin-turbo
Power: 600bhp
Location: Mid-mounted
Front suspension: double-wishbone twin shock absorber
Rear suspension: double-wishbone, single shock absorber
Transmission: five-speed, four-wheel drive
Weight: 960 kilos