Five years ago today, British rallying suffered another tragedy. This one had been telegraphed, but it didn't make the loss of Richard Burns any easier to stomach.
So, instead, and for now, let's rewind two years on top of that and play a rather different memory. Once again, to the day and at around two in the afternoon, Britain celebrated its second world champion; England its first.
On a very Welsh Sunday in November, Burns splashed his way across the finish line of the 17th and final stage of that year's Rally GB to become world champion. Once he'd hit the button on his stopwatch, Burns' co-driver Robert Reid reached his right hand across and the pair shook for the first time as rulers of planet rally.
"You're the best in the world!" shouted Burns, unselfishly reminding Reid of their double act.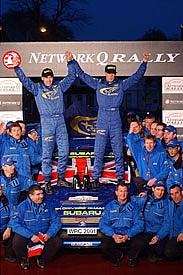 Richard Burns and Robert Reid © LAT
At the finish line, Burns was almost lost for words. Indeed, his grandmother probably wishes he had been as he delivered the line: "I drove even worse than my grandma for those last few kilometres."
It didn't matter. He stepped from the car, kissed family, friends and the Subaru Impreza WRC2001 which he'd driven to accumulate more points than anybody else that year and headed for the M4 bound for Cardiff. As World Rally champion.
And so to 2003, but not the end of the year which shocked the World Rally Championship as news of RB's condition filtered out. But the months and months which preceded that sad Sunday in November when he collapsed at the wheel of his 911. For rally after rally, Burnsie had been building towards his second title in three years. And his 2003 effort was way stronger than when he'd actually won it in 2001.
At the half-way point in his 2003 campaign, Burns had collected four podiums and scored on all but one of the first seven rallies. He was leading the championship and would remain out front well into the second half of the year. Compare that with two years earlier, when he'd only scored on three rallies.
Granted, Burns didn't win a round in 2003, but to the interested onlooker he was arguably more deserving of that title than the one he'd fought Colin McRae tooth and nail for a couple of years earlier.
But then came that fateful day, just before the start of the final rally of the season. Unbeknown to us at the time, we'd seen the last of Richard in competition. For all but a fortunate handful, the world had pretty much seen the last of Richard full stop.

'Fortunate handful' might seem like an odd turn of phrase when describing those who watched him fight for his life over the next two years, but it's actually entirely fitting.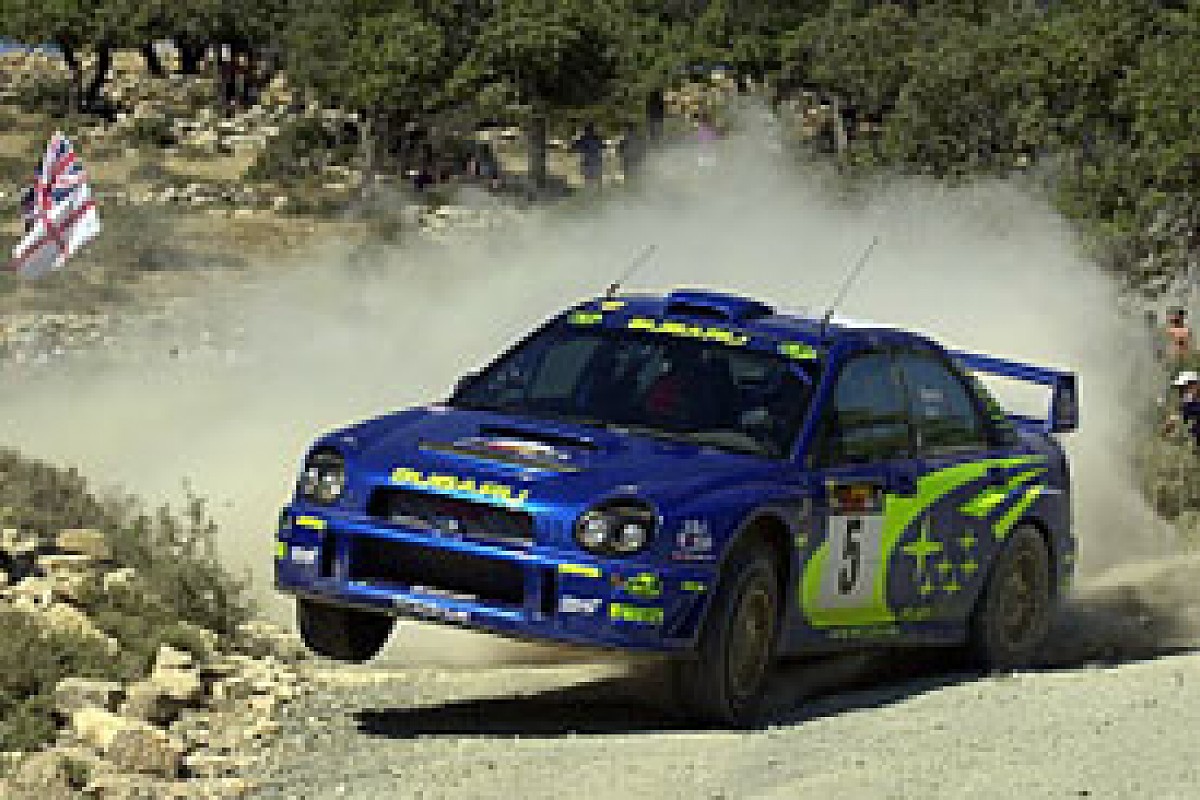 Richard Burns © LAT
I was always in awe of Richard when it came to pretty much everything he did. He was the fittest, fastest and, at times, the funniest of blokes. Like many people at the top of their world, he didn't suffer fools. If you wanted access to the inner circle, you had to earn the right to be there.
But once you were, you saw the real Richard. And the real one wasn't the seemingly arrogant arse some thought was Burns. Make no mistake, he was arrogant, but that utter self-belief was the same character trait which allowed him to turn in between the trees at well over a hundred miles per hour and come out of the corner at the other end.
Burns was a genius.
Since his death, it has transpired that the astrocytoma that got him was a particularly vicious form of cancer and one which renders a mere mortal like you and I lifeless in a matter of weeks. Not Richard. He fought it and fought it, forced the re-thinking of accepted medical theory and practice, and then fought it some more.
Reid talks of the time he went to see his driver and buddy in hospital and left, pretty convinced he'd seen Richard at his lowest ebb; his time, thought Robert, was coming.
Fearing the worst, he opened the door with trepidation the next day. And he was greeted with Richard sitting up in bed eating ice cream asking, "So, how are we going to beat this thing?"
That was Richard. He simply wouldn't give up. But then he had no choice. Five years ago today, the rally world grew a shade darker.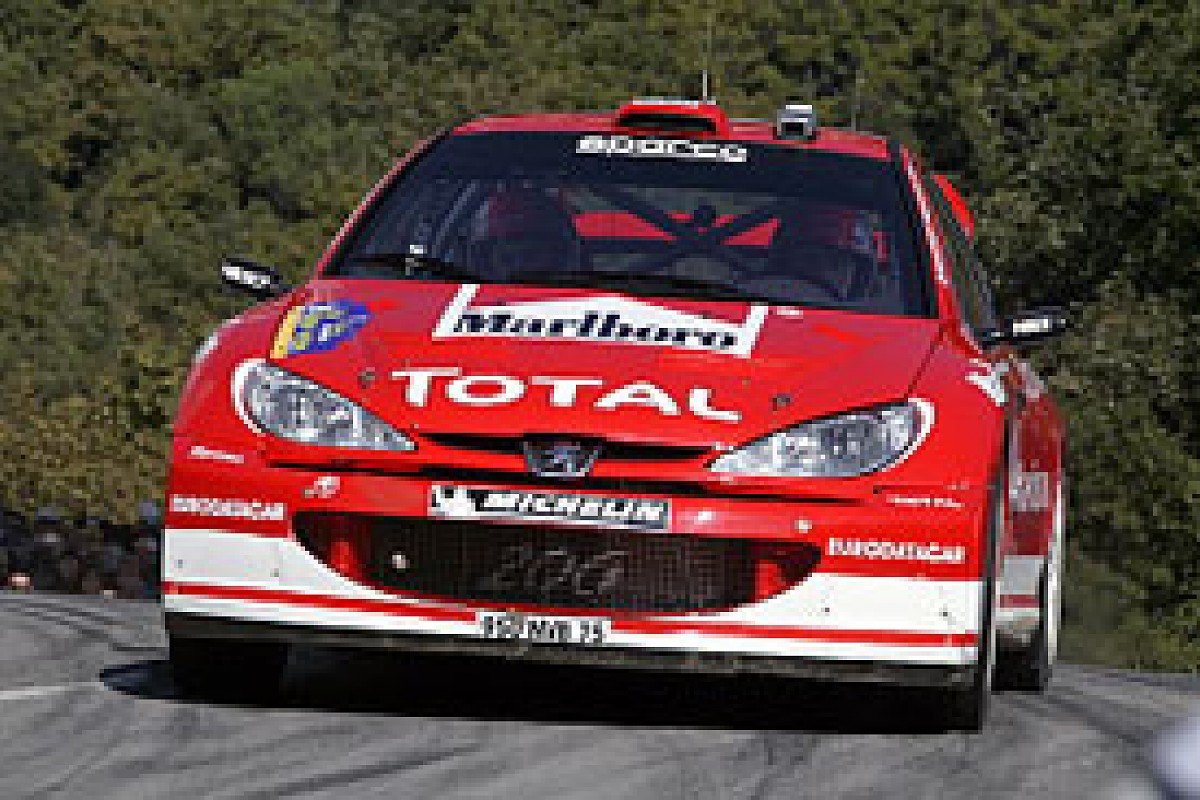 Burns on his last rally: Catalunya 2003 © LAT
But, out of that darkness has grown the Richard Burns Foundation, a charity which is shining light on the lives of some of the hardest hit victims of cancer: children.
The Richard Burns Foundation was established in memory of the man himself to help as many people suffering from brain-related illness and injury. And they've raised a stack of cash and put smiles on the faces you would have least expected to see them. Watching Markko Martin and others driving children hit by various forms of cancer up the Goodwood Festival of Speed hill in RB's cars was a truly humbling experience.
When Richard won the world championship nine years ago, his dream came true. But now, five years on from his death, dreams are being realised time and again. And it's all in his name.