Ford team principal Malcolm Wilson OBE stood lazily, almost absent-mindedly, shaking the bottle of champagne. The grin on his face was spreading by the second. This was the moment his drivers were going to over-turn a difficult first half of the season with a third consecutive maximum points score in the World Rally Championship.
Fifty-four points from three rallies is, in our world, the perfect 10. Hence the bubbly. Then, with seconds to go, the bubbles went flat, Jari-Matti Latvala biffed the suspension on his Focus and 54 points turned in to 46. Wilson's smile went south, too.
Talk about moments of sporting drama. Twenty-four hours after the British Lions tour had been ended by a last-gasp, 53-metre penalty from Springbok Morne Steyn, the WRC produced a cliff-hanger worthy of comparison to the Lions' Pretoria nightmare. The person you had to feel most sorry for at the superspecial stage alongside the service park in Mikolajki was Mikko Hirvonen - he was the hero balancing Latvala's zero.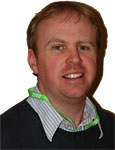 Jari-Matti Latvala's damaged Ford Focus © LAT
Justifiably, Wilson, was incandescent. Had Latvala given his Focus RS WRC an inch, a handful of millimetres even, through the right-hander in question, the Cumbrian's cup would have runneth over. But, he didn't. Instead, he took leave of his senses, turned in too early and broke the steering and suspension on his Ford.
The Rally Poland organisers could feel fairly miffed at Latvala, too. Yes, the Finn had made their event one of the talking points of the season, but for the wrong reasons. Rally Poland was well worth talking about before Jari-Matti set about that sand-filled oil drum. Although, I have to confess I was deeply sceptical about what we were doing in the north-east of nowhere in a place which not many of us could really pronounce properly.
Warsaw, in parts, looked like a thoroughly modern city. But the further we drove north, the further we seemed to go back in time.
Four hours and 20 years later, we arrived at hotel unpronounceable, which doubled as the service park and rally headquarters. And, thus, we were not allowed into the car park of our hotel because we were not sporting the correct passes. But we couldn't get the passes until we got into the car park. Chicken and egg meant nothing to the stony-faced security guard, who appeared to be a hang-over from the Soviet-trained Ministerstwo Spraw Wewnetrznych - the Polish ministry for internal affairs during the Cold War.
My home for the next week would be the Hotel Golebiewski, a cavernous complex complete with stables, swimming pool, ice-rink, nightclub, lake and everything the holidaying Pole could wish for.
The feeling of one holiday for all and the communal good pervaded, but it was certainly cleaner and way more presentable than the billet I'd found a fortnight earlier in Greece. The difference here, however, was the feeling of isolation. We weren't all that far east, actually, we were quite a long way east: a hop, step and a jump from where we were and we'd be through Belarus and on the road to the Red Square.
A quick tour of the town of Mikolajki and a look into the history of the place had me on the same page as Lech Walesa, the founder of Solidarity and the man who drew back the iron curtain and embraced the possibility of having your own voice - or at least a different voice.
Ironically, by the end of the event, the World Rally Championship had been unified to the common good that was Rally Poland. This was an exceptional event. Granted, the service park might have been muddier than most of the stages, but it probably wasn't any worse than Swansea last year. What Mikolajki did have that Wales didn't was people. You could have heard a pin drop in SA1 mid-way through Saturday last December; there wouldn't have been room to drop a pin in Poland.
Curious about why all of the people had come to service, I asked Matthew Wilson if there were many in the stages. He reported three deep for most of the final stage.
And what about those stages? Given that this was a new rally - and in the name of research - my Hyundai i30 and I headed out into them to complete our own recce. What great roads, but what a shame the organisers decided to slaughter the finer art of ditch-hooking by installing hideous shrink-wrapped straw bales on anything remotely resembling an apex. Still, I'm guessing Mr Hertz is pretty pleased they did...
The surface of the road was a curious mix, I went from pure asphalt at the start of Grabowka to gorgeously smooth gravel, then to cobbles in Paprotki and onto a black surface seemingly made out of coal for a brief spell in Pianki. Universally, the roads seemed to offer good grip (or as good as my the road tyres beneath my mighty Korean machine would allow) and, given that I was driving them post-Wednesday night storm, they had drained very well, too.
Jari-Matti Latvala and Miikka Anttila © LAT
Trouble is for me, I tend to get a bit starstruck on any stage. When I know I'm pulling the gears on the same stretch of road as the best rally drivers in the world, I can't help myself, I always fall for it. But, on this occasion, it would appear that I was neither on my own or wrong about the roads. Sebastien Loeb concurred with me, the Frenchman feeling the roads were 'beautiful'.
In the end, all Poland could be faulted for was the long drive north (as opposed to a long drive west from Heathrow to Cardiff or Belfast to Sligo) and some slightly dodgy tucker (although it was still better than the massively over-priced fodder fed to us in Norway). Everything else worked a treat, the only thing I'd like to see or hear more of next time around is the Poland. I'm fascinated by European history and would like to have come away knowing more about the days before 1989.
Next time, I intend to find out a whole lot more about this place. But, next time will we be seeing Latvala in a Ford or Latvala at all? In the words of Tommi Makinen: "Good question?"
Latvala is very much out of the Colin McRae mould - riotous pace allied to first name terms with the bloke in charge of the bodyshop. In the early 1990s, Prodrive's technical director David Lapworth would talk about McRae's ability to drive 500 kilometres at breathtaking speed. Nobody, but nobody, could hold a candle to the Scot for that 500. The problem was ensuring that distance tallied with the start and finish of the next round of the championship.
That's very much where we are with Latvala. In Portugal, Wilson talked of J-ML's biggest mistake ever. That didn't last long: it was superseded in Greece two months later and then Poland two weeks after that. Nobody doubts Latvala's speed, but something has to give right now.
Whether that's a holiday, a life coach, a pay-rise, a pay-cut, being made to sweep the floor in M-Sport until the end of the year, whatever. I don't know. Understandably, Wilson says he has run out of ideas for ways to deal with his young charge, but he'd better find some inspiration pretty quickly as this fella is currently costing Ford its chance of a third world title in four years.
Latvala is an enormously likeable chap - a dream to interview: he's engaging, self-deprecating (hard not to be right now...), witty and deeply informed. From a punter's point of view, he's up there with the best of the best - standing stage-side you never see less than the best from Latvala.
But he's got to be able to go more than a couple of rallies without bending it. Nice bloke or not, the time has come for Latvala to stand up, score some points, win some rallies and repay the faith Ford, Wilson and Hirvonen are showing in him.