Sebastien Loeb
Nationality: French
Age: 34
Co-driver: Daniel Elena
Team: Citroen Total World Rally Team
Car: Citroen C4
WRC starts*: 101
WRC titles: 5
Wins: 47
The undisputed king of modern rallying: unbeatable on asphalt, extremely tough to stop on any surface. There is every chance that Loeb's record string of five consecutive world championships will stretch to an even more remarkable six in 2009.
Despite all his success, Loeb still remains extremely hungry for victory, witness his late charge to beat Latvala in Britain last year even though the title was already secure. The Ford duo didn't make it easy for him in 2008, and will be stronger still this season, but it's still hard to bet against Loeb wrapping up another title this year. The question is, will he then stay around to try for number seven in the S2000 era?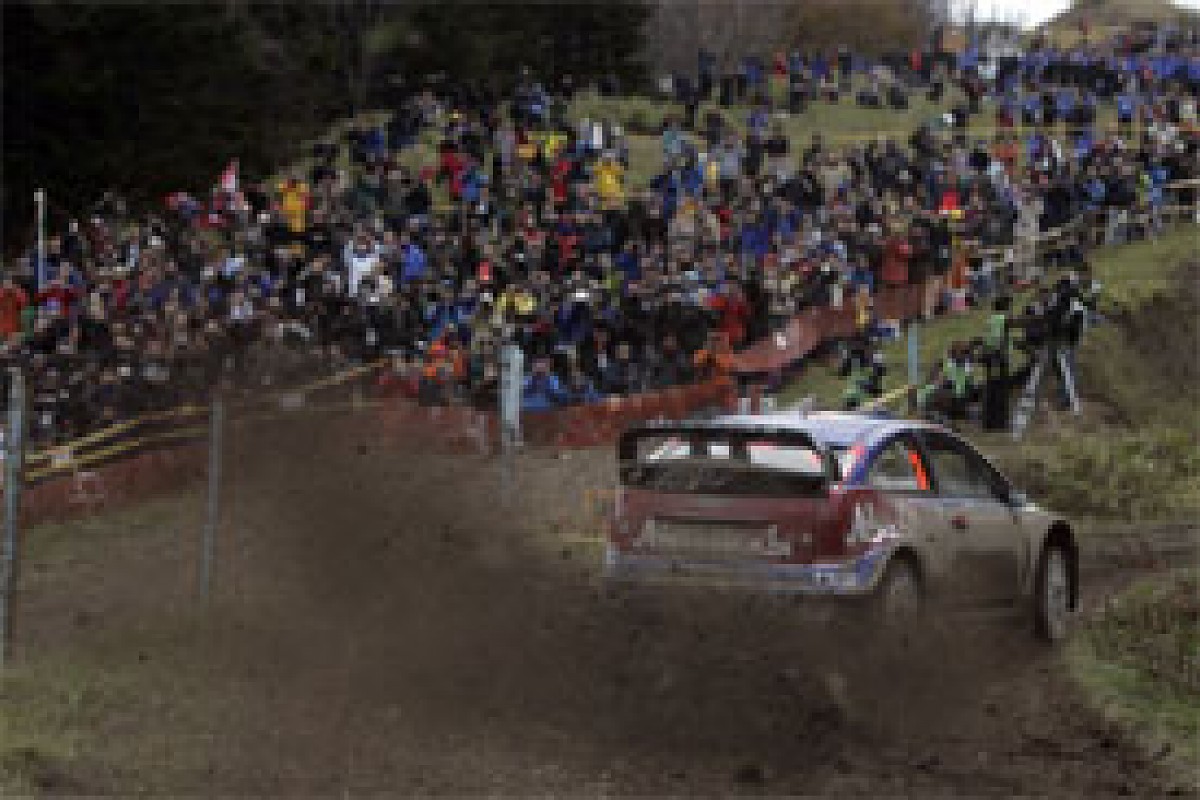 Mikko Hirvonen © LAT
Mikko Hirvonen
Nationality: Finnish
Age: 28
Co-driver: Jarmo Lehtinen
Team: BP Ford Abu Dhabi World Rally Team
Car: Ford Focus
WRC starts: 84
Wins: 7
Hirvonen admits that he made a poor start to 2008. Not only could he not match Loeb, but he trailed his young teammate Latvala, too. However once he settled into life as Ford's number one, with all the title-chasing pressure that entails, Hirvonen got into his stride and managed to keep the championship battle alive until the penultimate round - which is longer than many of his predecessors kept Loeb in sight.
The Finn requires a big year in 2009, though. He may have kept Loeb on his toes last year, but the Citroen driver was always a strong title favourite, so Hirvonen has to take another step up if he wants to not just worry, but beat the French legend. Keeping ahead of the ever-improving Latvala won't be easy either.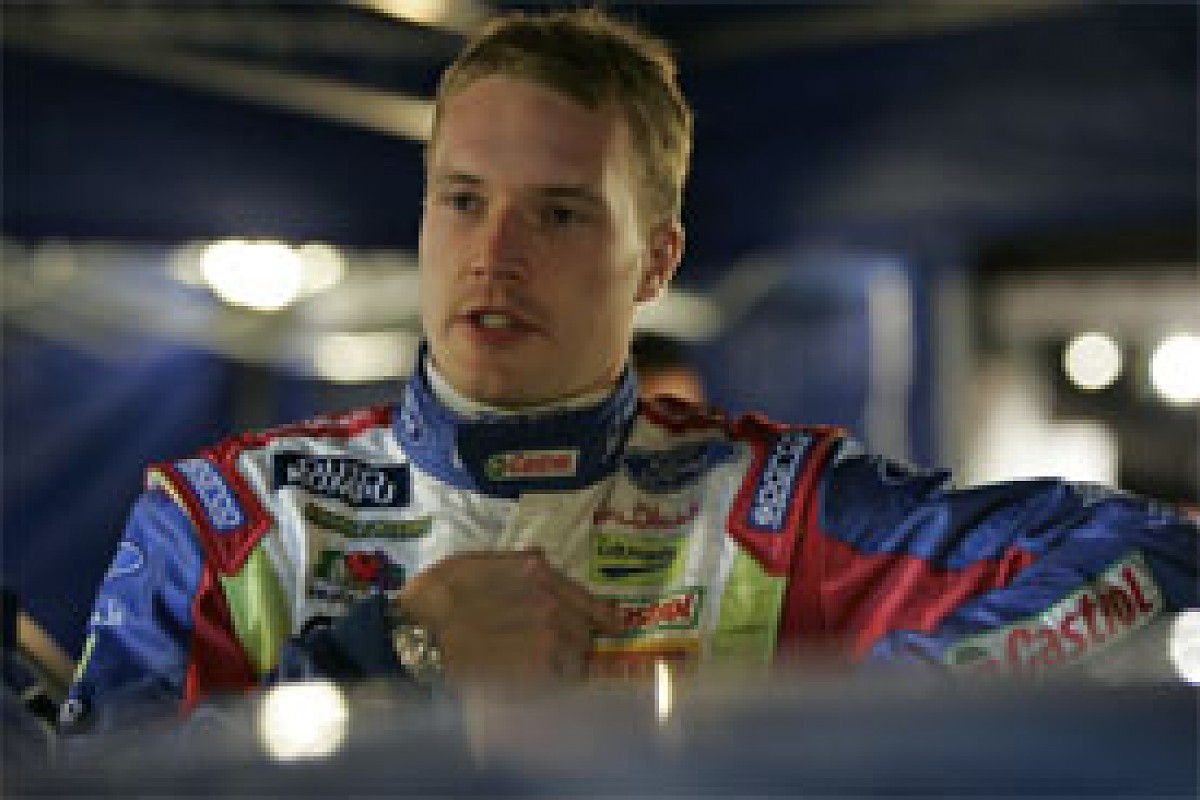 Jari-Matti Latvala © LAT
Jari-Matti Latvala
Nationality: Finnish
Age: 23
Co-driver: Miikka Anttila
Team: BP Ford Abu Dhabi World Rally Team
Car: Ford Focus
WRC starts: 43
Wins: 1
Latvala had a rollercoaster first season as a factory driver. A messy start in Monte Carlo was swiftly forgotten when he dominated in Sweden and became the WRC's youngest ever winner, and he continued to challenge for the lead in the next few rounds. Then things took a dive amid myriad confidence-sapping errors, which cost Ford a lot of points and saw Latvala demoted to the Stobart team for the October asphalt rallies.
But he emerged from that experience as a much stronger driver, backing Hirvonen up in Japan then so nearly beating Loeb to Rally GB victory. And that resurgence bodes very well for this year. Early crashes are part of every rally driver's education, if he can deliver a more consistent 2009 then there's every chance that Latvala could be the man who eventually topples Loeb as rallying's king.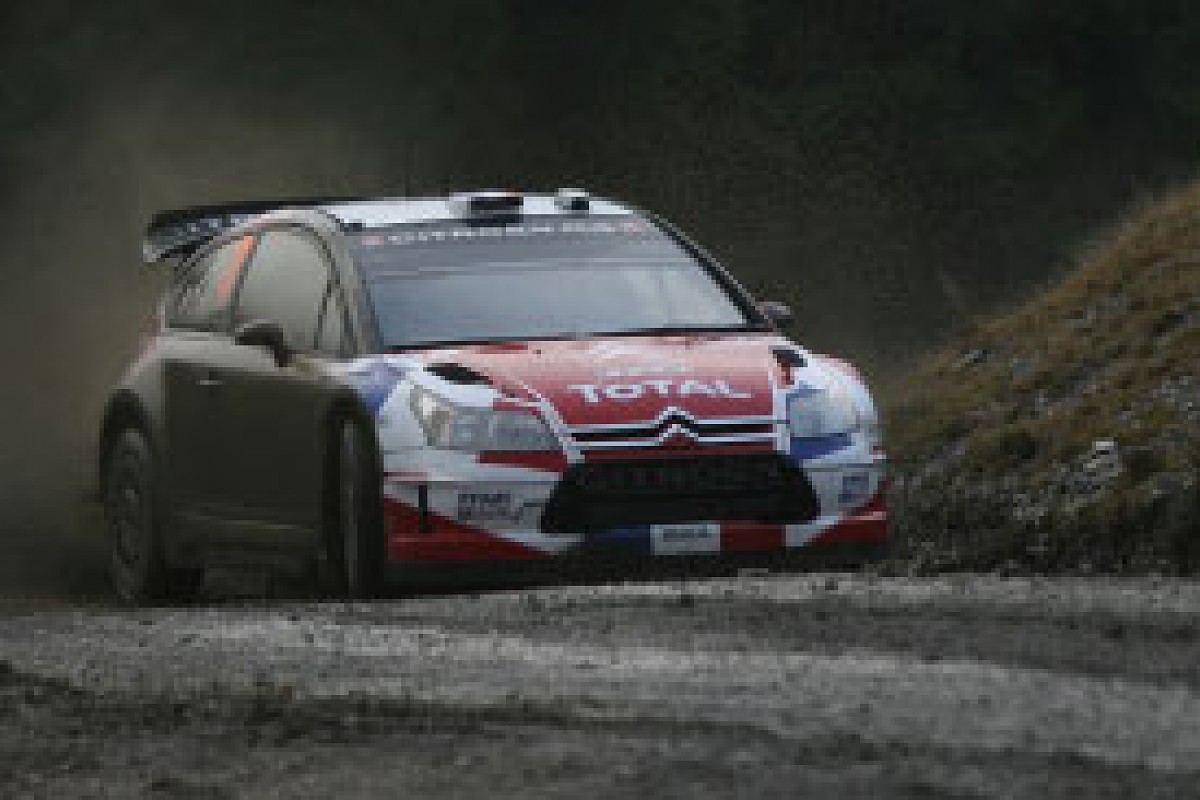 Sebastien Ogier © LAT
Sebastien Ogier
Nationality: French
Age: 25
Co-driver: Julien Ingrassia
Team: Citroen Junior Team
Car: Citroen C4
WRC starts: 1
Wins: 0
A year ago, no-one outside France knew who Ogier was. Now he's universally hailed as the 'next Loeb' - and with good reason. Like Loeb, he took the Junior title in a French federation-backed Citroen in his first season at world level, then impressed mightily in his WRC debut that same year (leading in the ultra-treacherous Rally GB). The shared name just makes the parallels even more obvious.
Ogier has already got his season off to an incredible start by winning the IRC Monte Carlo Rally, despite having first driven his S2000 Peugeot a week earlier. Now he steps up to Citroen's revamped Junior Team for at least a partial season in a C4 WRC, and that's a very exciting prospect.
The Frenchman isn't flawless - a crash in Catalunya meant he had to drive conservatively to clinch the Junior title in France rather than push for the overall top ten finish he fancied at home, but that was a rare error by a driver who normally looks absolutely under control.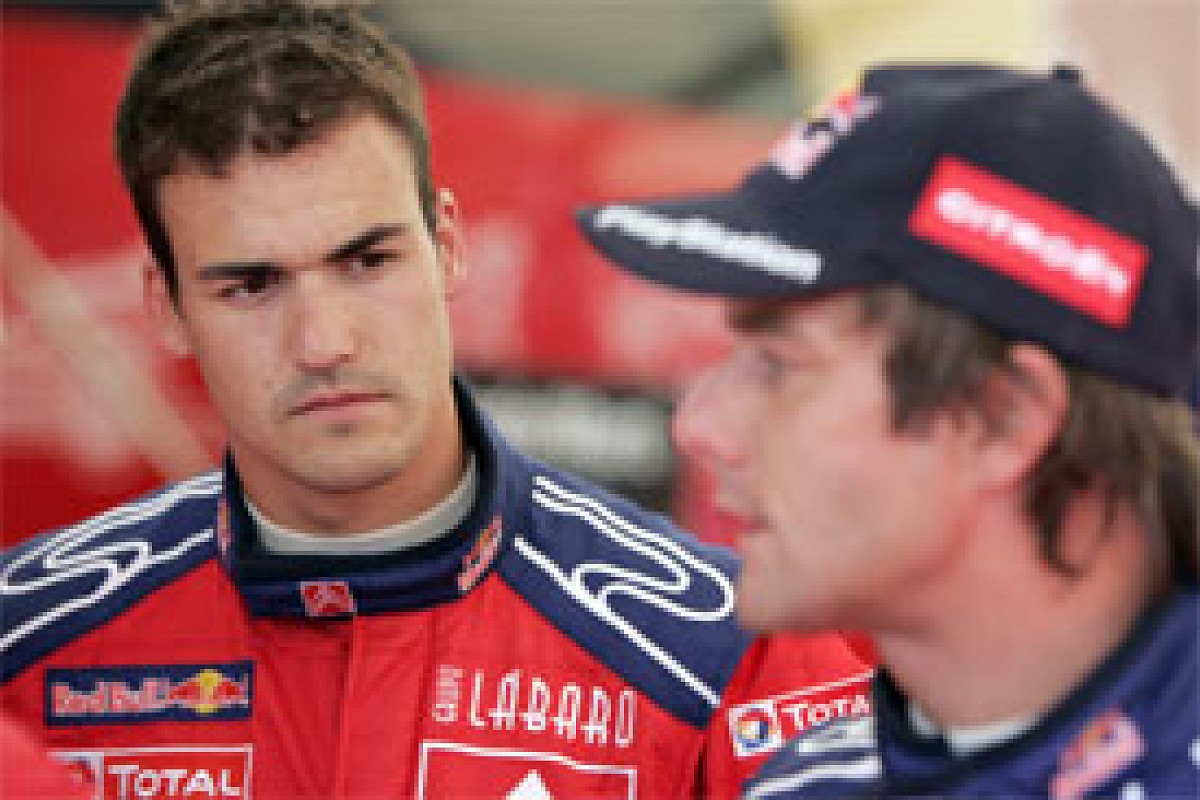 Dani Sordo © LAT
Dani Sordo
Nationality: Spanish
Age: 25
Co-driver: Marc Marti
Team: Citroen Total World Rally Team
Car: Citroen C4
WRC starts: 47
Wins: 0
As many have found out over the years, being a legend's teammate is a tricky task. Sordo remains win-less after three seasons alongside Loeb, whilst the Frenchman has won 27 rallies in that time. But Citroen don't need Sordo to win rallies every week - that's what they've got Loeb for. Sordo is there as support, and he's become rather good at that: taking 17 podium finishes since joining the team, helping Citroen to the manufacturers' title last year and pushing the Fords for victory in Jordan after Loeb dropped out.
The creation of the Citroen Junior Team makes this a pivotal year for Sordo, though. Citroen want their satellite team to develop future works drivers - and Sordo must ensure that means his future number two rather than Loeb's successor. He needs to make sure there's clear air between himself and Ogier and Atkinson, and finally getting his first win certainly wouldn't hurt.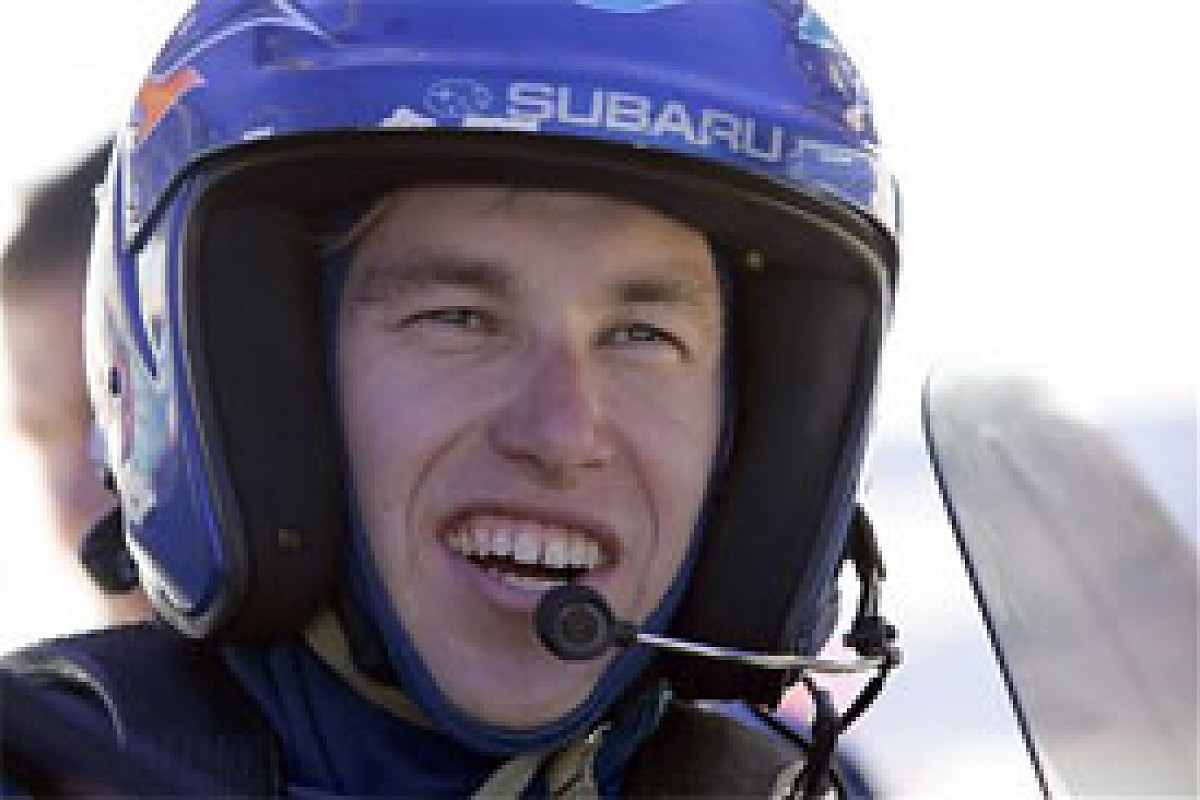 Chris Atkinson © LAT
Chris Atkinson
Nationality: Australian
Age: 29
Co-driver: Stephane Prevot
Team: Citroen Junior Team
Car: Citroen C4
WRC starts: 62
Wins: 0
Could the withdrawal of his long-time works team actually be the breakthrough Chris Atkinson needs? Within weeks of Subaru's exit he had tied up a deal with the Citroen Junior Team for at least Rally Ireland, and probably beyond.
Atkinson had the misfortune to arrive at Subaru just as they tumbled into the slump that ultimately took them out of the WRC, but he achieved a lot in adversity, and by last year he was often ahead of former champion teammate Petter Solberg.
Getting his hands on a Citroen C4 is therefore a massive opportunity for Atkinson, who can now measure himself properly against Loeb and Sordo. The Junior Team say their priority is to ensure their drivers learn and gain experience - but that surely won't apply to Atkinson, with four years in the WRC under his belt already.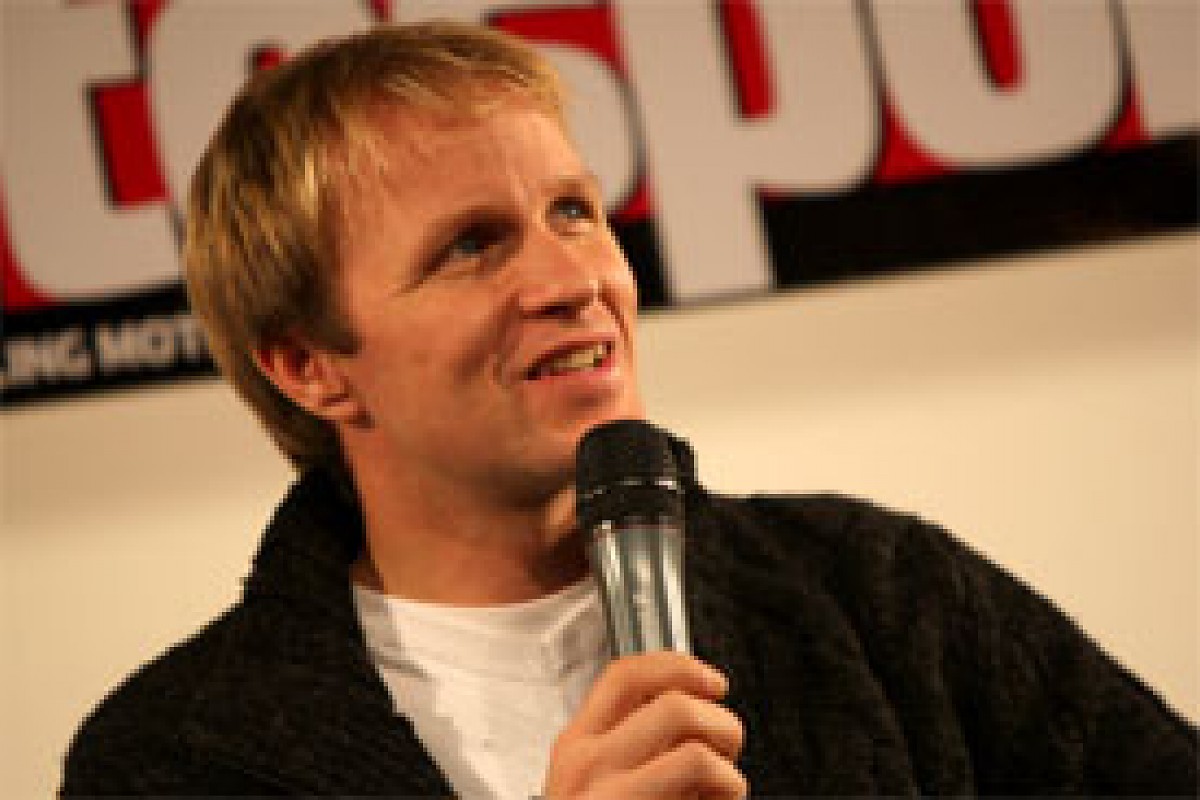 Petter Solberg © LAT
Petter Solberg
Nationality: Norwegian
Age: 34
Co-driver: Phil Mills
Team: tba
Car: Citroen Xsara
WRC starts: 139
WRC titles: 1
Wins: 13
Quite what 2009 will bring for Solberg is anyone's guess. Right now, the only certainty is that he'll miss Rally Ireland but will be in Norway with a self-run three-year-old Citroen Xsara. That's a bit of a comedown for the last man to beat Loeb to a championship, but it shows how determined Solberg is to stay in the sport after Subaru's exit.
No-one doubted that recent Subarus were poor cars, but there were questions over whether the drivers were getting the most out of them and keeping on top of their frustration. Now in the position of underdog giant-killer, Solberg will be out to prove that his long victory drought was not his fault, and hopefully earn a proper return in 2010 in the process.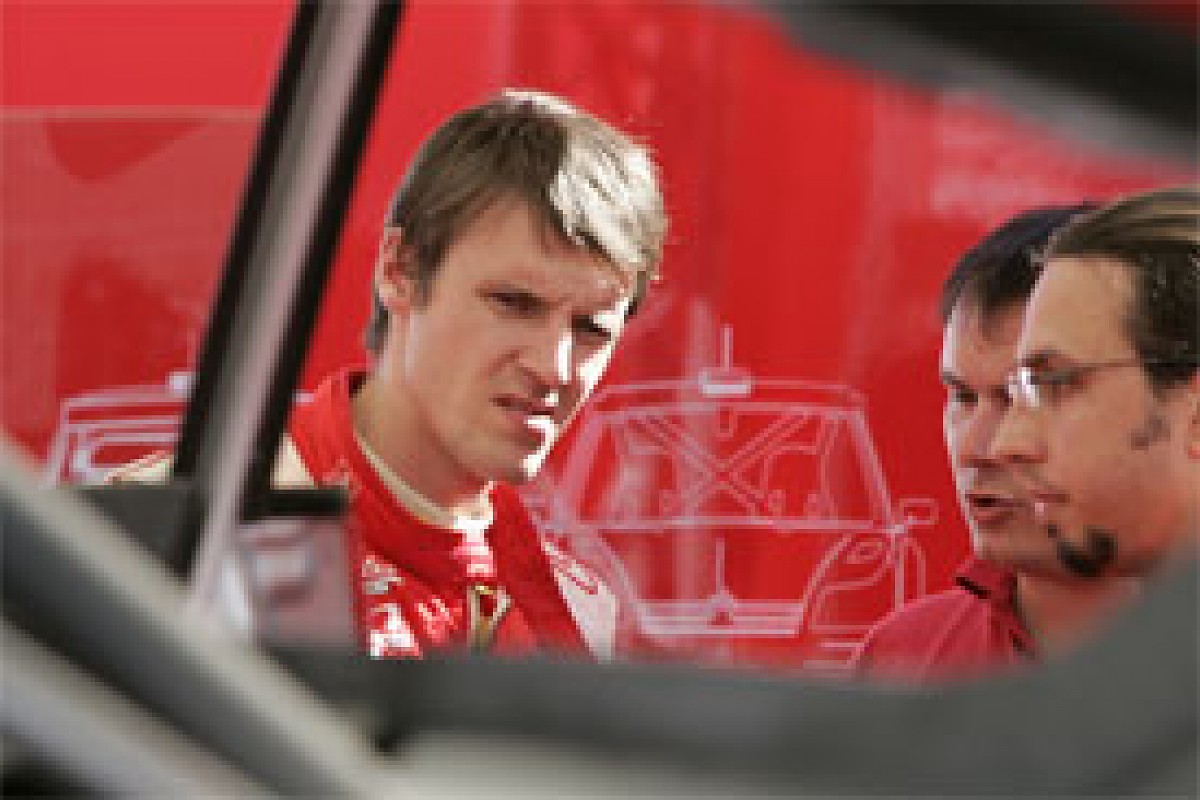 Urmo Aava © McKlein
Urmo Aava
Nationality: Estonian
Age: 29
Co-driver: Kuldar Sikk
Team: Stobart VK M-Sport Ford Rally Team
Car: Ford Focus
WRC starts: 14
Wins: 0
Aava had to wait a long time for his WRC breakthrough, finally stepping up from the Junior series to a PH Citroen for a part-season in 2008 and regularly fighting for top five results. Some errors and misfortunes meant he didn't get as many points as he deserved, but he did enough to prove he belonged at this level.
Now he switches to the Stobart Ford team that Latvala used as a launch-pad to factory stardom. That must be Aava's target, and that means challenging for the podium as the young Finn did in 2007 - while bearing in mind Ford boss Malcolm Wilson's desire that his rising stars to show maturity and rack up finishes and experience.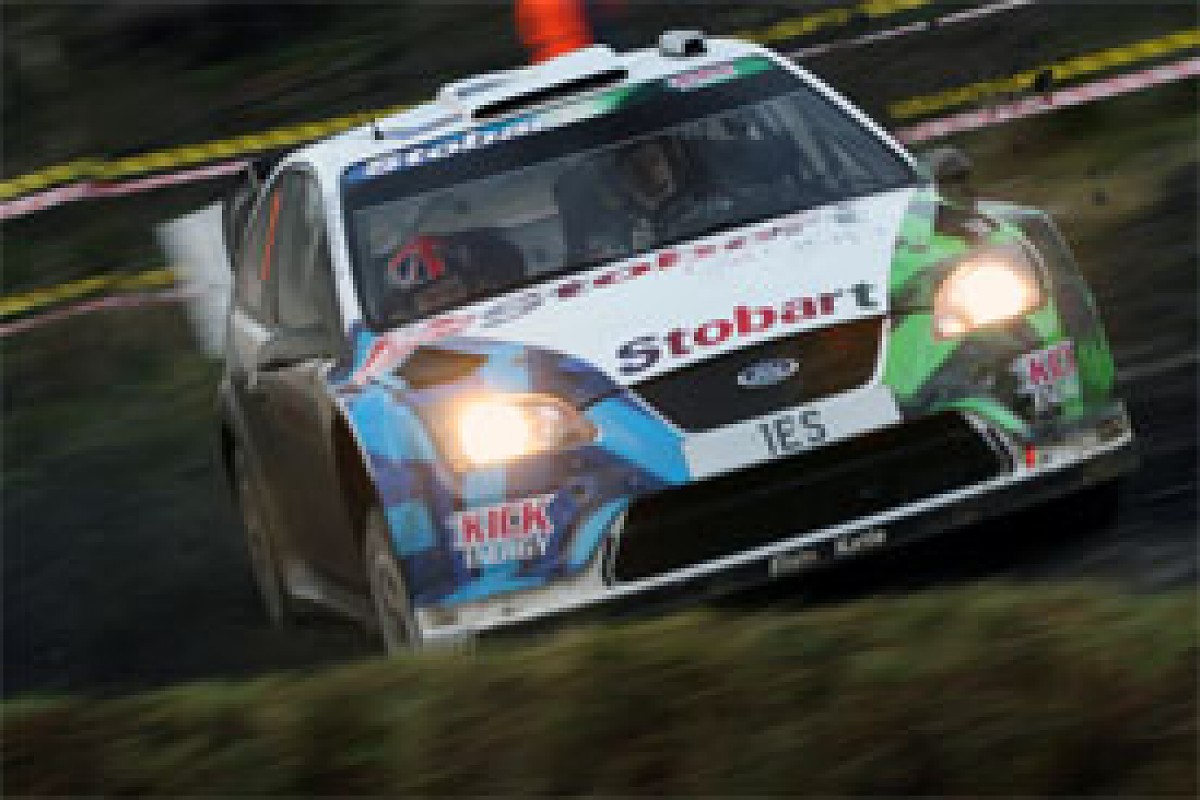 Matthew Wilson © LAT
Matthew Wilson
Nationality: British
Age: 22
Co-driver: Scott Martin
Team: Stobart VK M-Sport Ford Rally Team
Car: Stobart Ford Focus
WRC starts: 49
Wins: 0
Malcolm Wilson has always insisted that his son Matthew is on a long-term learning programme in the WRC, and that he is currently right on target. The young Briton stepped straight into WRC machinery when he switched from circuit racing so has been in the spotlight from the start - unlike contemporaries who built up experience under the radar in Junior or Group N cars, or national series (Wilson having spent most of his time at world level).
Wilson hasn't yet shown signs of being the next big thing, but he's diligently gathered stage mileage and last year began to show real flashes of potential. Now he needs to sustain his often rapid Friday form across full rallies weekends more often, and try to emerge as Stobart's leading light.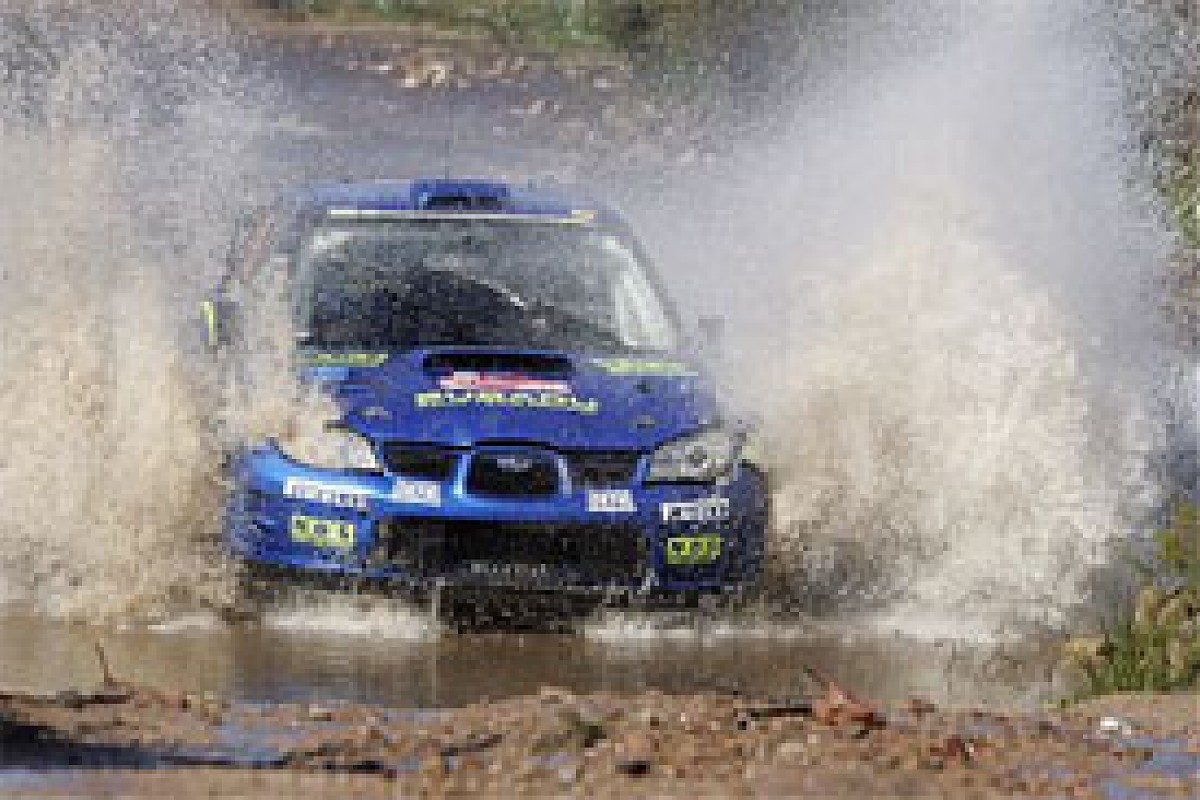 Mads Ostberg © LAT
Mads Ostberg
Nationality: Norwegian
Age: 21
Co-driver: Ole Kristian Unnerud
Team: Adapta World Rally Team
Car: Subaru Impreza
WRC starts: 19
Wins: 0
The Subaru factory team might be gone, but the Impreza flag will still fly thanks to Ostberg's part-time programme for the Adapta squad. The manufacturer's exit was a blow to this team, who had expected to become an official satellite squad, but they will benefit from the arrival of some of Prodrive's personnel, cars and equipment.
So expect Ostberg to continue making a name for himself in 2009. Ogier might have grabbed the headlines by leading in Britain, but don't forget that Ostberg was battling with him for first place in the icy forests - and while he had more WRC experience, few would have chosen Ostberg's ageing Subaru over Ogier's Citroen. The young Norwegian could well join Ogier, Latvala and Aava at the forefront of rallying's future.
* WRC starts refers to the number of World Rally Championship rounds contested in World Rally Cars.
Leading Junior Drivers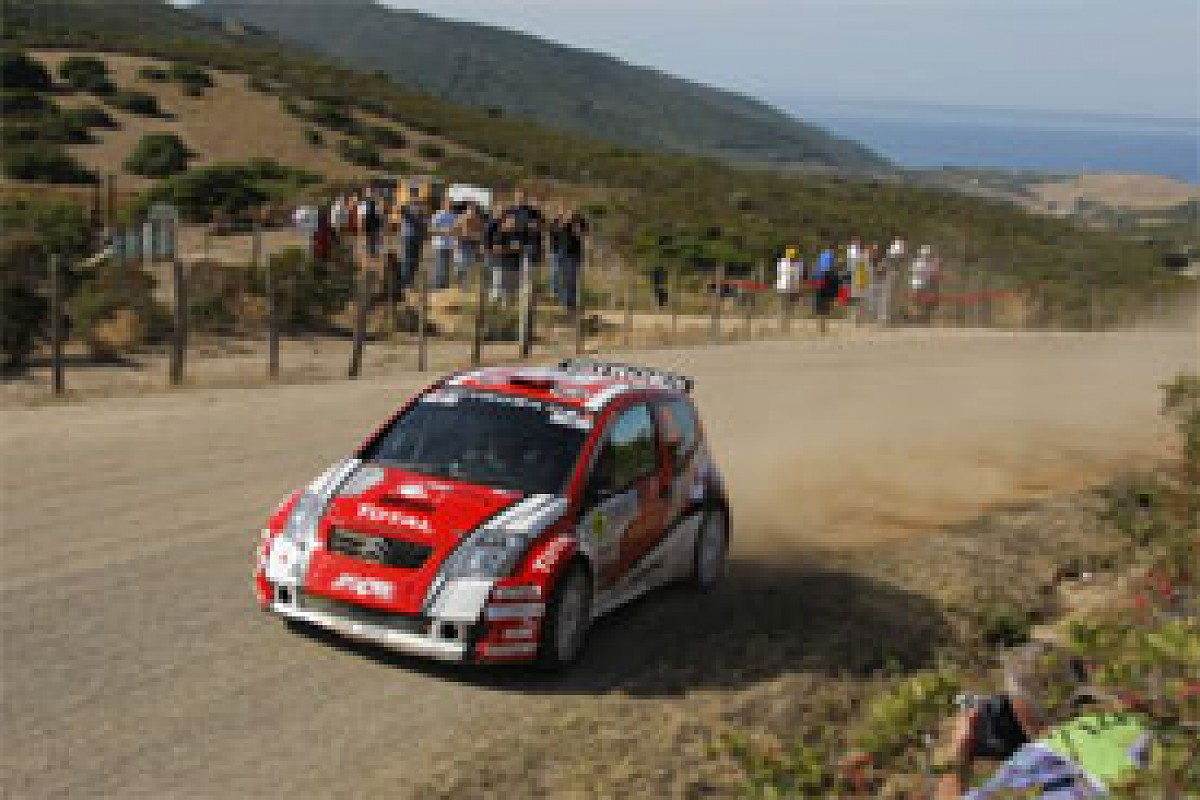 Martin Prokop © LAT
Martin Prokop
Nationality: Czech
Age: 26
Co-driver: Jan Tomanek
Car: Citroen C2
Sebastien Loeb, Dani Sordo and Sebastien Ogier all won the Junior title for Citroen then jumped straight into the company's World Rally Cars - and that's a move that Martin Prokop wants to emulate this year.
The 26-year-old Czech driver starts 2009 as the man in form, having ended 2008 with back to back wins in Catalunya and Corsica. He might have benefited from Ogier's accident in the former and caution in the latter event, but the statistics still record that he took as many Junior class wins as the champion last year.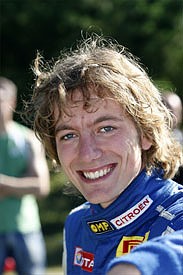 Aaron Burkart © McKlein
Aaron Burkart
Nationality: German
Age: 26
Co-driver: Michael Kolbach
Car: Suzuki Sport Europe Swift S1600
Burkart is still hunting for his first Junior class rally win, but that fact is a little deceptive, for he has established himself as a consistent front-runner in the division - taking four podiums from six starts last year to claim second in the championship behind Ogier, who he kept in sight until the final round.
He has a new car to get used to in 2009, having moved from the Citroen C2 to Suzuki's Swift, ready to lead the team's bid for a third Junior title after Per-Gunnar Andersson's double crown in 2004 and 2007.