In what is set to be one of the most unusual Le Mans 24 Hours, the delayed 2020 event takes place this weekend on 19-20 September.
The 2019-2020 World Endurance Championship resumed last month with the Spa-Francorchamps 6 Hours, a race dominated by Toyota, with the #7 TS050 HYBRID driven by Kamui Kobayashi, Mike Conway and Jose Maria Lopez clinching victory.
Having been postponed from its traditional mid-June slot due to the COVID-19 pandemic, the iconic endurance race takes place at the Circuit de la Sarthe but without fans and with a reshaped grid due to coronavirus-enforced restrictions.
A truncated programme has been produced by organisers with practice and qualifying practice starting Thursday before Hyperpole on Friday morning - with overall practice reduced from 12 to 11 hours.
Organisers have retained the new Hyperpole format originally confirmed late last year, where the top six cars from qualifying practice in each of the four classes compete for the top positions.
Toyota's Kazuki Nakajima set the fastest time in first practice for the rescheduled 88th Le Mans 24 Hours.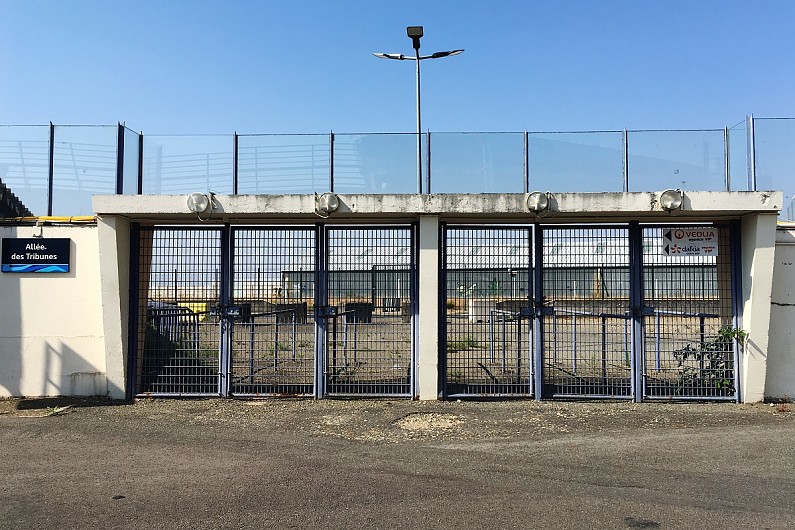 Why are there no fans at Le Mans?
Despite extensive efforts to welcome a limited number of fans to Le Mans, organisers have been forced to hold the race behind closed doors after discussions with local authorities.
What happened at the 24 Hours of Le Mans Virtual?
At the height of lockdown and COVID-19 restrictions, organisers WEC, Automobile Club de l' Ouest and Motorsport Games, put on a virtual endurance race on the original weekend of the actual Le Mans 24 Hours, won by the #1 Rebellion Williams Esports team.
A team made up of pro drivers, Mercedes GT driver Raffaele Marciello and Haas Formula 1 reserve Louis Deletraz, plus sim racers Nikodem Wisniewski and Kuba Brzezinski triumphed on a star-studded grid which also included Fernando Alonso, Max Verstappen, Charles Leclerc and Lando Norris.
It marked the biggest ever sim race during the height of the Esports boom, with over 200 drivers competing from 37 different countries and provided an increased anticipation for the real thing this weekend.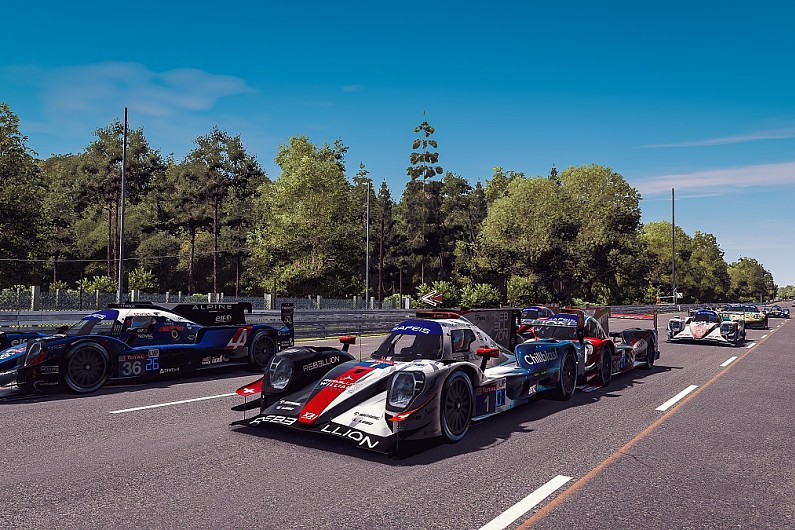 Thursday 17th September 2020
Free Practice 1: 09:00am-12:00pm BST (10:00am-1:00pm local)
Free Practice 2: 1:00pm-4:00pm BST (2:00pm-5:00pm local)
Qualifying Practice: 4:15pm-5:00pm BST (5:15pm-6:00pm local)
Free Practice 3: 7:00pm-11:00pm BST (8:00pm-12:00am local)
Friday 18th September 2020
Free Practice 4: 9:00am-10:00am BST (10:00am-11:00am local)
Hyperpole: 10:30am-11:00am BST (11:30am-12:00pm local)
Saturday 19th September 2020
Warm-Up: 09:30am-09:45am BST (10:30am-10:45am local)
Race Start: 1:30pm BST (2:30pm local)
Sunday 20th September 2020
Race Finish: 1:30pm BST (2:30pm local)
How can I watch the 2020 Le Mans 24 Hours?
Channel: Eurosport 1 HD
Channel numbers - Sky: 864
Channel numbers - Virgin Media: 521
Eurosport has live and exclusive broadcasting rights in the United Kingdom with the build-up to the 2020 Le Mans 24 Hours race starting from 12:30pm ahead of the start at 1:30pm with uninterrupted coverage all the way to the chequered flag.
Eurosport also provides an online stream of all the action starting with practice, qualifying and then the race.
The FIA WEC official app is also offering live streaming of qualifying and the race plus live timing of all sessions.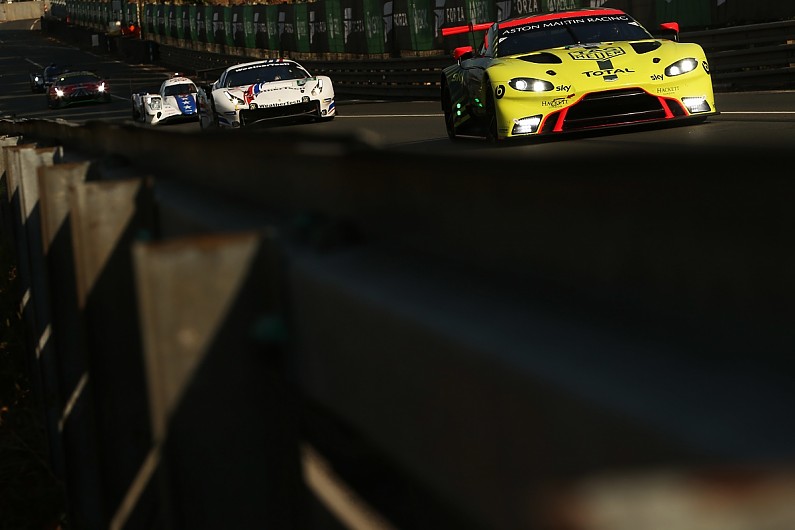 When can I watch the highlights?
Channel: BT Sport
Start time: TBC
BT Sport has the rights to show Le Mans 24 Hours highlights.
Weather forecast for the Le Mans 24 Hours
Le Mans is bracing for a mixed forecast during the race with both rain showers and thunderstorms predicted to hit the Circuit de a Sarthe. There will be highs of 27 degrees Celsius.
Le Mans 24 Hours - FP1 results
| Pos | Class | Driver | Team | Car | Gap |
| --- | --- | --- | --- | --- | --- |
| 1 | LMP1 | S.Buemi, K.Nakajima, B.Hartley | Toyota Gazoo Racing | Toyota | 3m21.656s |
| 2 | LMP1 | M.Conway, K.Kobayashi, J.M.Lopez | Toyota Gazoo Racing | Toyota | 0.334s |
| 3 | LMP1 | B.Senna, N.Nato, G.Menezes | Rebellion Racing | Rebellion/Gibson | 1.499s |
| 4 | LMP1 | R.Dumas, N.Berthon, L.Deletraz | Rebellion Racing | Rebellion/Gibson | 3.560s |
| 5 | LMP1 | T.Dillmann, B.Spengler, O.Webb | ByKOLLES Racing Team | ENSO CLM/Gibson | 6.786s |
| 6 | LMP2 | K.Yamashita, M.Patterson, A.Fjordbach | High Class Racing | ORECA/Gibson | 8.217s |
| 7 | LMP2 | F.van Eerd, G.van der Garde, N.de Vries | Racing Team Nederland | ORECA/Gibson | 8.262s |
| 8 | LMP2 | A.Davidson, A.F.da Costa, R.Gonzalez | JOTA | ORECA/Gibson | 9.550s |
| 9 | LMP2 | J.Hirschi, K.Tereschenko, T.Gommendy | Duqueine Team | ORECA/Gibson | 9.653s |
| 10 | LMP2 | H-Pin Tung, G.Aubry, W.Stevens | Jackie Chan DC Racing | ORECA/Gibson | 9.692s |
| 11 | LMP2 | R.Rusinov, J-E.Vergne, M.Jensen | G-Drive Racing | Aurus/Gibson | 9.792s |
| 12 | LMP2 | P.Lafargue, P-L.Chatin, R.Bradley | Idec Sport Racing | ORECA/Gibson | 10.095s |
| 13 | LMP2 | P.Hanson, F.Albuquerque, P.Di Resta | United Autosports | ORECA/Gibson | 10.288s |
| 14 | LMP2 | H.Hedman, B.Hanley, R.van der Zande | Dragonspeed USA | ORECA/Gibson | 10.354s |
| 15 | LMP2 | R.Cullen, O.Jarvis, N.Tandy | G-Drive Racing by Algarve | Aurus/Gibson | 10.440s |
| 16 | LMP2 | W.Owen, A.Brundle, J.van Uitert | United Autosports | ORECA/Gibson | 10.498s |
| 17 | LMP2 | N.Lapierre, A.Borga, A.Coigny | COOL Racing | ORECA/Gibson | 10.532s |
| 18 | LMP2 | J.P.Montoya, T.Buret, M.Rojas | Dragonspeed USA | ORECA/Gibson | 10.868s |
| 19 | LMP2 | N.Jamin, J.Canal, M.Vaxiviere | Panis Racing | ORECA/Gibson | 11.510s |
| 20 | LMP2 | A.Negrao, P.Ragues, T.Laurent | Signatech Alpine Elf | Alpine/Gibson | 11.656s |
| 21 | LMP2 | J.Allen, V.Capillaire, C.Milesi | Graff-SO24 | ORECA/Gibson | 12.162s |
| 22 | LMP2 | T.Calderon, S.Florsch, B.Visser | Richard Mille Racing Team | ORECA/Gibson | 13.851s |
| 23 | LMP2 | J.Falb, S.Trummer, M.McMurry | Algarve Pro Racing | ORECA/Gibson | 14.029s |
| 24 | LMP2 | N.Yamanaka, N.Foster, R.Merhi | Eurasia Motorsport | Ligier/Gibson | 14.356s |
| 25 | LMP2 | G.Grist, A.Kapadia, T.Wells | Nielsen Racing | ORECA/Gibson | 15.042s |
| 26 | LMP2 | J.Smiechowski, R.Binder, M.Isaakyan | Inter Europol Competition | Ligier/Gibson | 15.162s |
| 27 | LMP2 | R.Lacorte, A.Belicchi, G.Sernagiotto | Cetilar Racing | Dallara/Gibson | 15.292s |
| 28 | LMP2 | A.Tambay, E.Maris, C.d'Ansembourg | EuroInternational | Ligier/Gibson | 15.493s |
| 29 | LMP2 | D.Merriman, K.Tilley, J.Kennard | Idec Sport Racing | ORECA/Gibson | 16.933s |
| 30 | GTE Pro | M.Martin, A.Lynn, H.Tincknell | Aston Martin Racing | Aston Martin | 32.274s |
| 31 | GTE Pro | N.Thiim, M.Sorensen, R.Westbrook | Aston Martin Racing | Aston Martin | 33.336s |
| 32 | GTE Pro | A.P.Guidi, J.Calado, D.Serra | AF Corse | Ferrari | 33.530s |
| 33 | GTE Am | P.D.Lana, R.Gunn, A.Farfus | Aston Martin Racing | Aston Martin | 33.828s |
| 34 | GTE Pro | D.Rigon, M.Molina, S.Bird | AF Corse | Ferrari | 34.343s |
| 35 | GTE Pro | O.Pla, S.Bourdais, J.Gounon | Risi Competizione | Ferrari | 34.617s |
| 36 | GTE Am | H.C.Chen, T.Blomqvist, M.Gomes | Hub Auto Racing | Ferrari | 34.694s |
| 37 | GTE Pro | C.MacNeil, T.Vilander, J.Segal | WeatherTech Racing | Ferrari | 34.769s |
| 38 | GTE Am | T.Kimura, V.Abril, K.Cozzolino | MR Racing | Ferrari | 34.953s |
| 39 | GTE Pro | M.Christensen, K.Estre, L.Vanthoor | Porsche GT Team | Porsche | 35.049s |
| 40 | GTE Am | S.Yoluc, C.Eastwood, J.Adam | TF Sport | Aston Martin | 35.332s |
| 41 | GTE Am | F.Piovanetti, O.Negri, C.Ledogar | Luzich Racing | Ferrari | 35.392s |
| 42 | GTE Am | C.Ried, R.Pera, M.Campbell | Dempsey-Proton Racing | Porsche | 35.581s |
| 43 | GTE Am | M.Wainwright, B.Barker, A.Watson | Gulf Racing | Porsche | 35.688s |
| 44 | GTE Pro | G.Bruni, R.Lietz, F.Makowiecki | Porsche GT Team | Porsche | 35.756s |
| 45 | GTE Am | B.Keating, F.Fraga, J.Bleekemolen | Team Project 1 | Porsche | 35.972s |
| 46 | GTE Am | T.Flohr, F.Castellacci, G.Fisichella | AF Corse | Ferrari | 36.191s |
| 47 | GTE Am | E.Perfetti, L.ten Voorde, M.Cairoli | Team Project 1 | Porsche | 36.494s |
| 48 | GTE Am | T.Preining, D.Bastien, A.De Leener | Dempsey-Proton Racing | Porsche | 36.785s |
| 49 | GTE Am | C.Schiavoni, S.Pianezzola, P.Ruberti | Iron Lynx | Ferrari | 36.913s |
| 50 | GTE Am | M.Gostner, R.Frey, M.Gatting | Iron Lynx | Ferrari | 37.137s |
| 51 | GTE Am | F.Perrodo, E.Collard, N.Nielsen | AF Corse | Ferrari | 37.194s |
| 52 | GTE Am | D.Cameron, A.Scott, M.Griffin | Spirit of Race | Ferrari | 37.540s |
| 53 | GTE Am | R.Mastronardi, M.Cressoni, A.Piccini | Iron Lynx | Ferrari | 37.707s |
| 54 | GTE Am | I.Vutthikorn, L.Legeret, J.Andlauer | Dempsey-Proton Racing | Porsche | 37.713s |
| 55 | GTE Am | R.Heistand, M.Root, J.Magnussen | JMW Motorsport | Ferrari | 37.831s |
| 56 | GTE Am | H.Felbermayr Jr., M.Beretta, M.van Splunteren | Proton Competition | Porsche | 39.375s |
| 57 | GTE Am | B.Grimes, J.Mowlem, C.Hollings | Red River Sport | Ferrari | 39.407s |
| 58 | GTE Am | P.Haezebrouck, J.Piguet, A.Laskaratos | Team Project 1 | Porsche | 42.802s |
| 59 | GTE Am | C.Ulrich, S.Gorig, A.West | AF Corse | Ferrari | 44.715s |