Free practice for the rescheduled Le Mans 24 Hours in September has been extended in the absence of the official pre-event test day.
A revised schedule for what is now the penultimate round of the 2019/20 World Endurance Championship on 19/20 September includes an additional two and a half hours of free practice on the Wednesday of race week.
The start of the opening practice session has been brought forward from 3:30pm to 1:00pm.
This five-hour session will be followed by a further three hours of practice starting at 8:00pm.
Le Mans rookies will be required to complete 10 laps of the 8.47-mile Circuit de la Sarthe during these sessions in the same way that they previously were at the test day.
All drivers will now be required to undertake eight night-time laps during practice rather than the previous five, which reflects that the fact that an autumn race will include more running under the cover of darkness.
The cancellation of the test day followed the rescheduling of the blue riband round of the WEC and the shift of the Motos 24 Hours motorcycle enduro on the Le Mans-Bugatti circuit to September 5/6.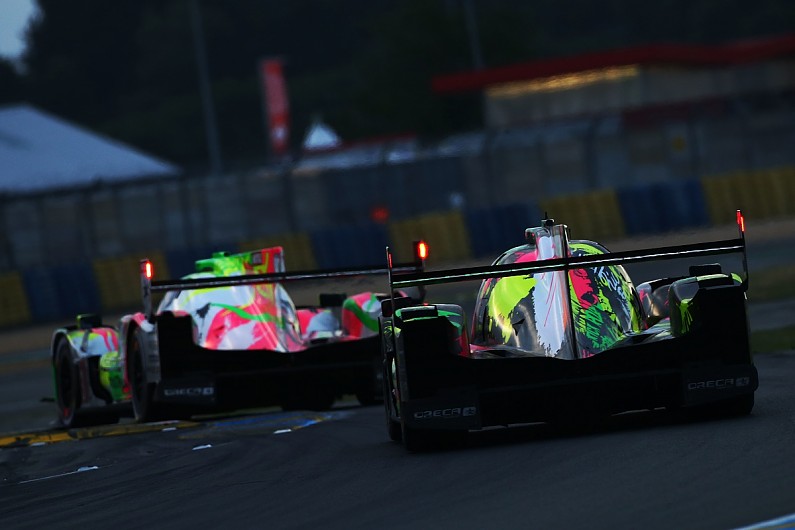 The new hyperpole qualifying format has been retained in the new timetable.
The 45-minute qualifying session in which all 62 cars will take part will begin as previously scheduled at 11:15pm on Wednesday night.
The 30-minute shoot-out session on Thursday for the fastest six cars in each of the four WEC classes has been brought forward by one hour to 8:30pm because of the earlier sunset.
Le Mans organiser and WEC promoter the Automobile Club de l'Ouest had already announced a new start time for the race of 2:30pm.
The race day warm-up has been reduced in length from 45 to 15 minutes.
Scrutineering will this year take place at the circuit on rather than in the Place de la Republic in the centre of Le Mans city.
The traditional drivers' parade in the city on Friday evening will go ahead, starting at 5pm.
How the support events will be incorporated into the schedule will be announced at a later date.
Le Mans 2020 timetable
Wednesday, September 16
1:00-6:00pm - Free practice 1
8:00-11:00pm - Free practice 2
11:15-12:00pm - Qualifying

Thursday, September 17
5:00-6:00pm - Free practice 3
8:00-8:30pm - Hyperpole qualifying
9:00-12:00pm - Free practice 4

Saturday, September 19
8:15-8:30am - Warm-up
2:30pm - 88th Le Mans 24 Hours